Valentine's Day marks the only day of the year when couples can marry atop the Empire State Building. Following Preston Bailey's own nuptials at the stroke of midnight, the event planner transformed the space for three lucky couples, who were selected from couples around the country who submitted their love stories to the NYC landmark building.
The ceremonies, held at 9 a.m, 10 a.m, and 11 a.m. yesterday, each had their own unique style. "I have always been inspired by Mother Nature and the way she changes her designs throughout the year. I wanted to give each couple the chance to marry surrounded by the unique beauty of their favorite season without any limitations," said Preston.
Laurie Ann Phillips and Daniel Rosenthal of Washington, DC
Both single parents, the pair met on a blind date and instantly hit it off, bonding over their young children. "There was a magic about our connection that no one — not us, nor the friend who set us up — ever could have predicted," Laurie Ann told Preston. After deciding to tie the knot, they took an nontraditional approach and purchased a house together in lieu of an engagement ring. Their ceremony had a winter wonderland theme, followed by a spring reception.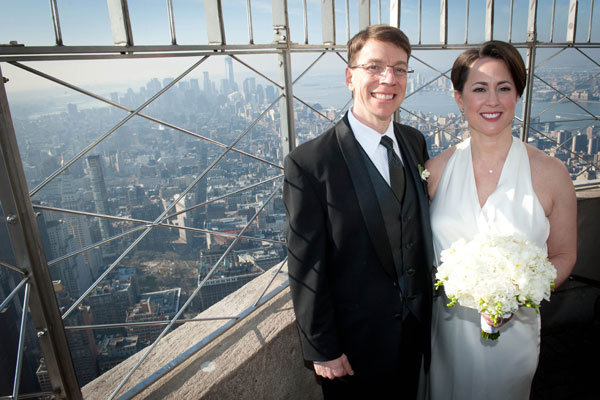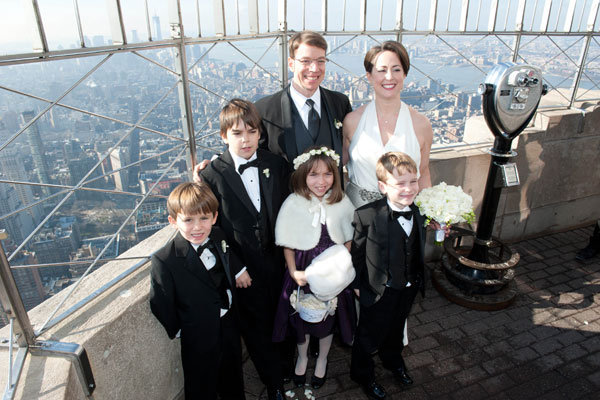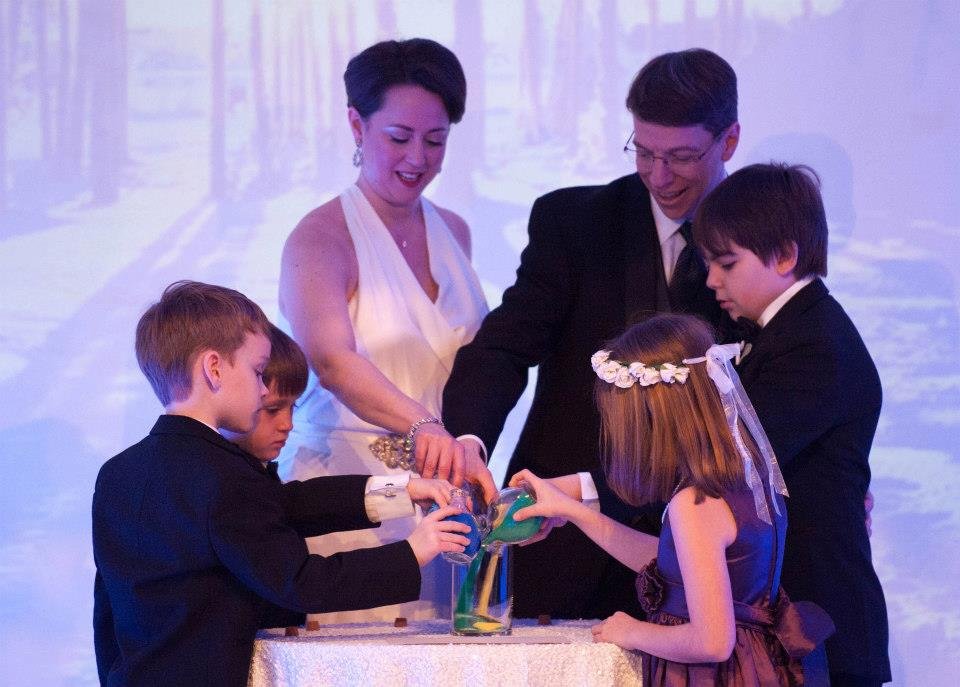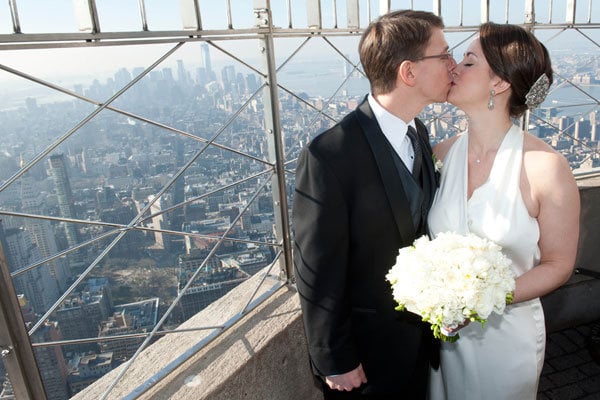 Danielle Brabham and Michael Lynch of Miami Shores, FL
After moving to South Florida from Arizona, Danielle met Michael through some of his friends on the beach. "I knew after the first week we were together that he was the one I was going to marry," she told Preston. When the power went out during Hurricane Isaac, the romance turned up — Danielle had fallen asleep on the couch, and when Michael woke her up a little after midnight, he dropped down to his knee and proposed. The couple's spring-inspired ceremony was followed by a fall reception.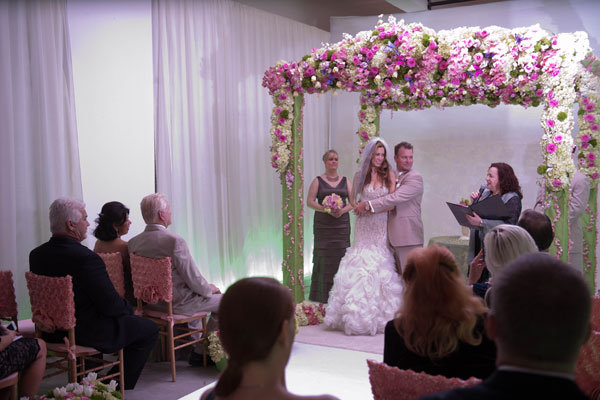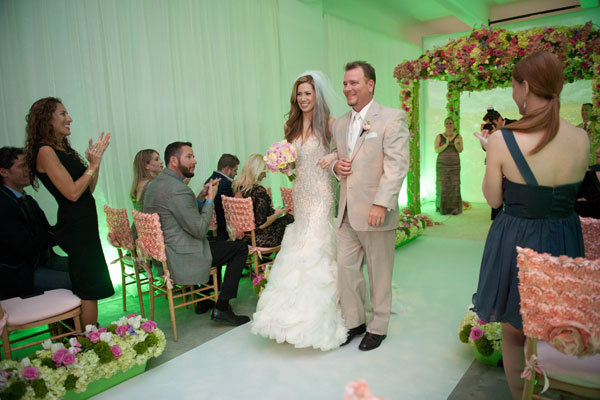 Kari Morey and John Kelly of Plymouth, MA and Yorktown, VA
Kari and John have known each other for practically as long as they can remember — they rode the same bus throughout elementary school. But their first date didn't happen until 23 years after they graduated high school. John had joined the United States Army post-graduation and, after returning from overseas, he asked Kari to join him at a Veterans Day fundraiser event. "He was so nervous the whole night, but that's what I loved about him. The next day, he sent me yellow roses to work with a card that read, 'I hope there's more nights like last night,'" Kari told Preston. Last Thanksgiving, Kari flew down to Virginia to be with John and, when she got off the plane, he was waiting there with a dozen roses and a card that said "Marry Me?" The two are looking forward to tying the knot before John is deployed again in August. Their fall ceremony was followed by a winter reception.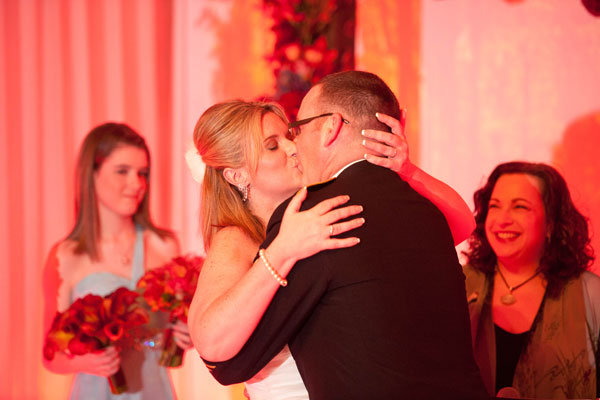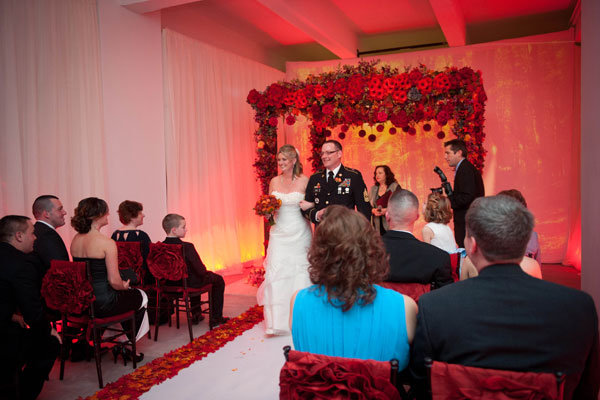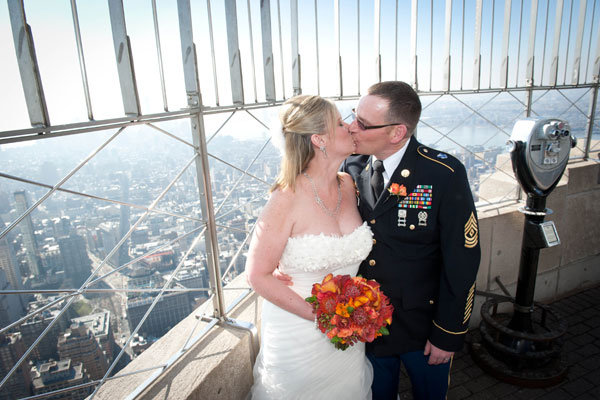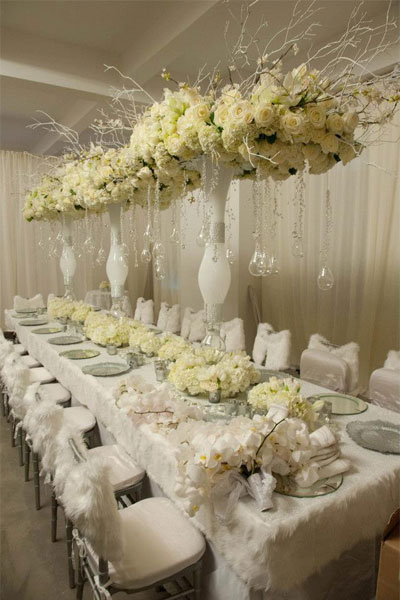 Dozens of the top wedding vendors came together to pull off these incredible weddings with Preston: Weddingstar, Shutterfly, Wedding Paper Divas, Gumuchian, Jewelers Mutual, Sunpride Flora, Levy Lighting, Sylvia Weinstock Cakes, Nuage Designs, Gio Draping Events, Anguilla Tourist Board, Sheriva Boutique Villa Hotel, CuisinArt Golf Resort & Spa, Tequila Sunrise Villa, BlueSea, Radisson Martinique, Cardona Catering, 345 Design, BrideClick, The Best Info, Robert Evans Studio, Divalicious Lauren Cosenza, Christina Amador Beauty, Chandon, Serafino Says, BBoy Productions, Jos A Bank, Hi-Tech Events, Chocolat Moderne, Kusmi Tea, Crumbs Bake Shop, Laduree, Rev. April Beer, Something Different Party Rental, Mojuba Wedding, Baume & Mercier, and Clos du Val Winery.
Congratulations to the happy couples!
—Kristen O'Gorman Klein