With a new year on the horizon come weddings — lots and lots of weddings. Find tips and inspo in our annual trends feature, where our favorite planners give us the scoop on everything from the "it" flower to the sweetest desserts and details. Keep turning the pages for aisleworthy gowns, scent-sational hair spritzes and stellar travel destinations. Plus, you can enter our sweepstakes to win the cover gown!
Two-piece? Mini? Mermaid? So many pretty options abound... take a peek!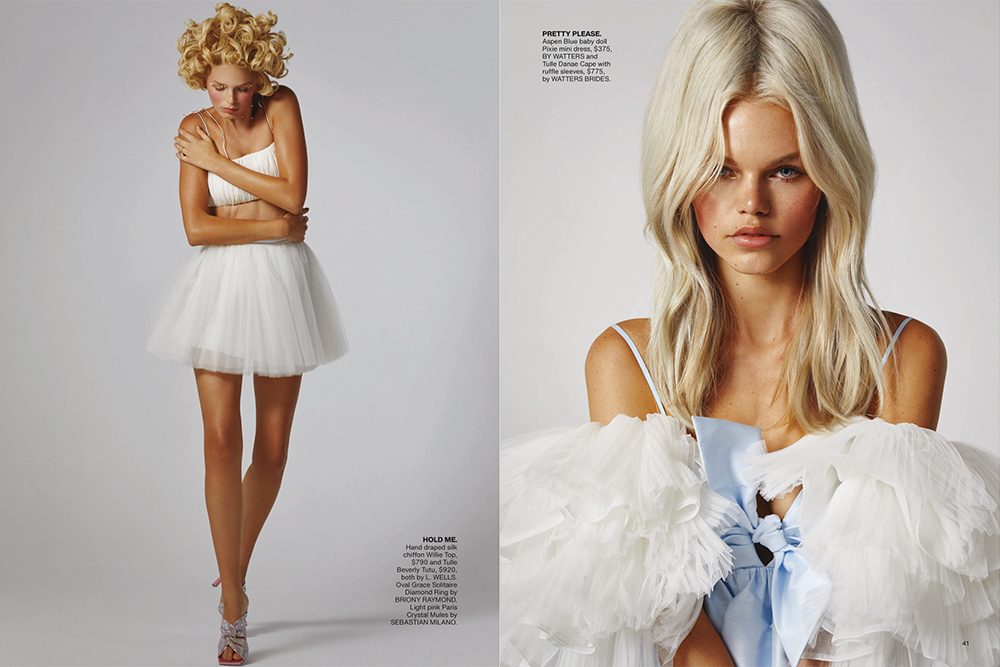 A round of applause for these statement chokers, please...
Feast your eyes on these stylish looks — true confections, all.
Get fit to be tied with this workout you can do at home.
Tame the big bad catering budget with these pro tips.
Take note of what's in and what's out for the year ahead..
Follow along as one couple shares their favorite spot — Tulum — with friends and family.
Check out another creative couple's chic multi-culti wedding in Philadelphia.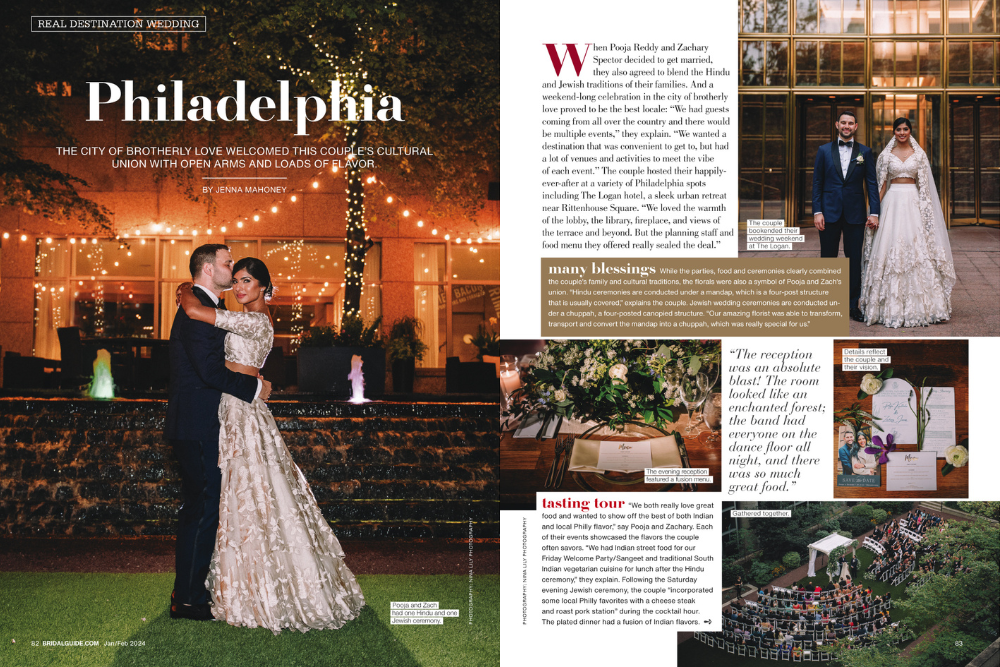 Treat yourself to a storybook stay at a hotel steeped in history.
Or consider holding your nuptials in Barcelona.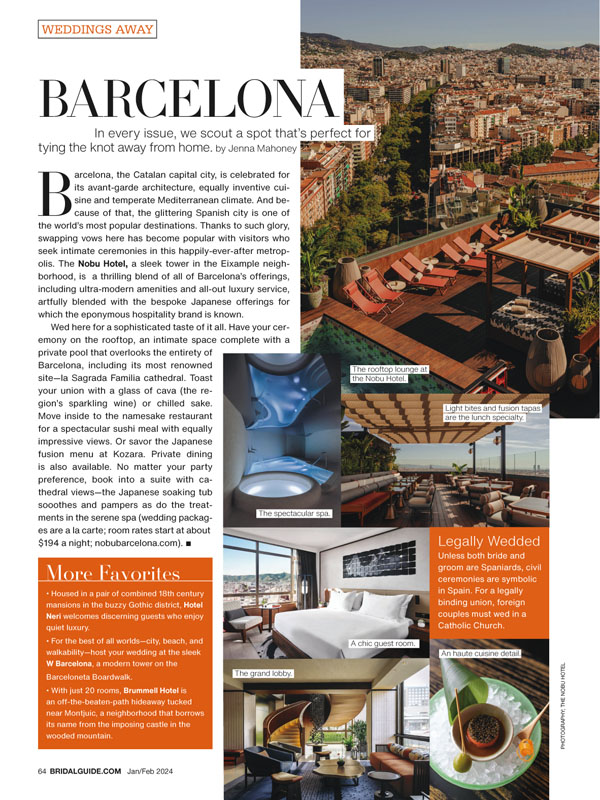 Make a resolution to pick up a copy of Bridal Guide. You'll get your planning in gear, find the perfect dress and discover some of the best wedding and honeymoon destinations. Happy 2024!
—Mary Clarke