The long, sun-drenched days of summer are so appealing for weddings. But before you plan an outdoor wedding during these steamy months, there are a few important things you need to keep in mind:
1. You'll need to book your date early. Not only is it the most popular time of year to get married — meaning the best venues book up quickly — but you're also going to be competing for your guests' attention; between vacations and other weddings, it pays to let your wedding VIPs know your date as early as possible so that they don't make other commitments.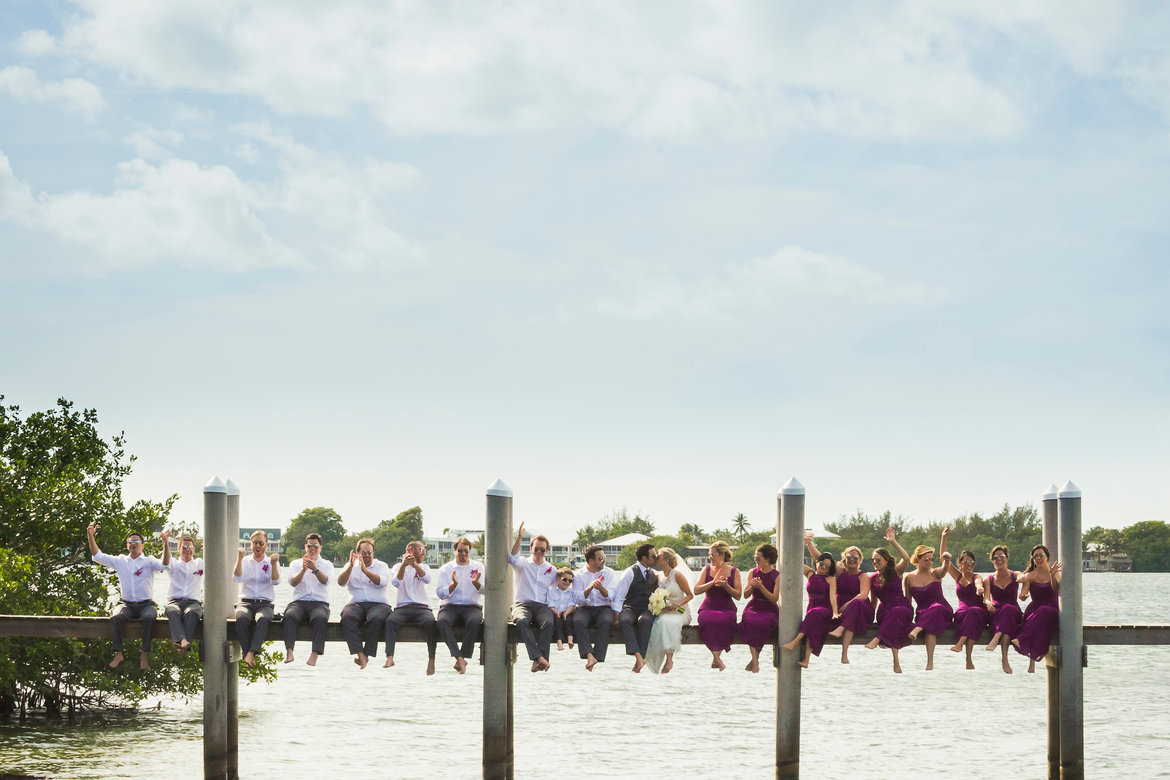 Photo Credit: The Wedding Traveler
2. Say goodbye to the ballgown. If you're going to spend a good portion of the day outdoors, you may want to steer clear of heavy silk ballgowns and crystal embellished gowns that weigh 20 pounds. Consider a lightweight fabric, like chiffon, or raising your hemline — cocktail, tea-length, or hi-low styles will help keep you cool.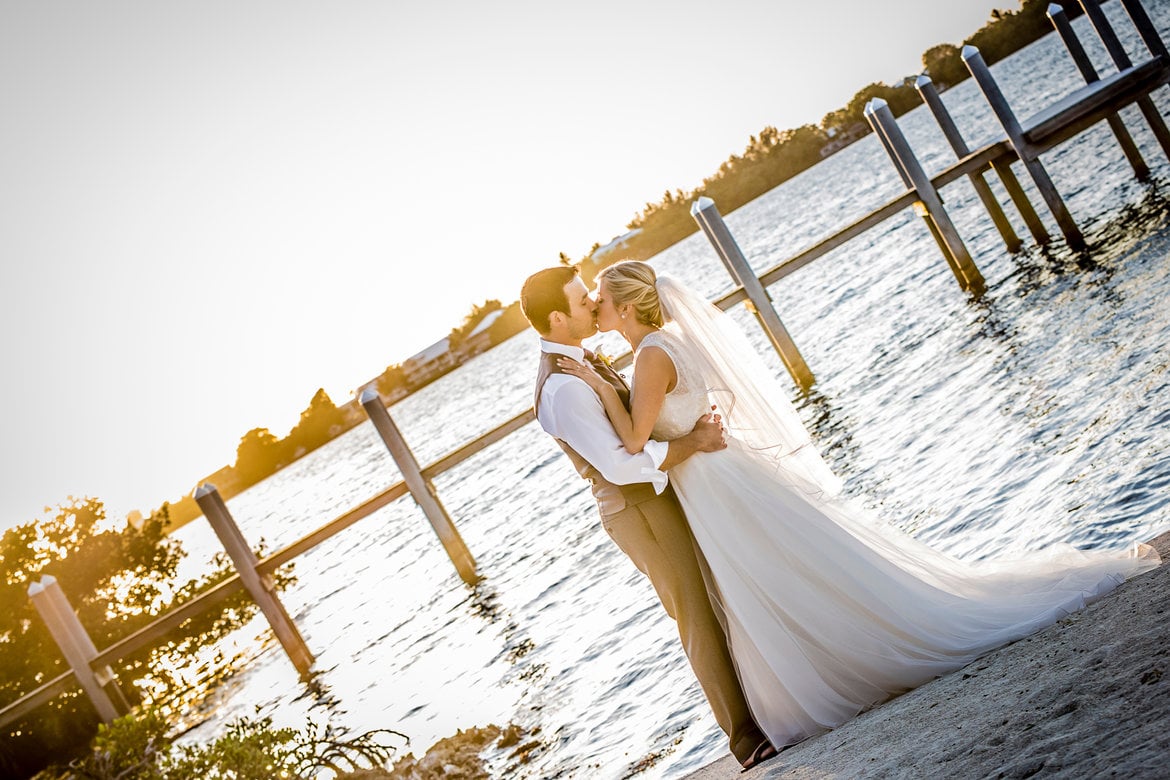 Photo Credit: The Wedding Traveler
3. Drinking heavily is encouraged. Drinking water, that is. Gulp down twice as much as you think you need — especially if you're drinking alcohol as well. Since plain water can be a little boring, consider setting up some fun beverage dispensers with fruit-infused water. 

Photo Credit: David Schwartz Photography
4. Your guests will need a break. You may love the heat, but I guarantee at least one of your guests is dreading spending the day sweating bullets under the hot summer sun. Make your guests' comfort a top priority. A few options to consider: Host your ceremony outdoors but your reception inside; create some shady spots at your ceremony with oversized umbrellas; splurge on air conditioning for your reception tent; or wait until after sundown to start your festivities. And don't forget summer essentials like sunscreen and bug spray!

Photo Credit: Cardin Creative Photography
Your standard makeup won't cut it. You probably already know that you need waterproof makeup for your wedding day — but don't forget about the rest of your face! Give your foundation staying power by using a primer first (we like Smash Box Photo Finish) and topping it with a translucent powder (like Make Up For Ever HD Microfinish Powder) to set it. On your lips, choose a stain over a lipstick or gloss so that you don't have to worry about reapplying throughout the day.

Photo Credit: Will Pursell Photography
—Kristen Klein