March 14 is National Pi Day! To celebrate this mathematical constant (Greek letter "π"), we've pulled together some of our favorite ways to include pie in your wedding.
1. One Pie per Table
It's often easier — and less expensive — to buy several small organic pies than one large wedding cake. A fun cake alternative is to put a miniature (six-to-twelve person) wedding pie on every table. Your guests can serve themselves instead of waiting around to be served individually from a four-tiered confection.
Photo Credit: Simply Bloom Photography
2. Mini Pies
Pass around platters of miniature-sized desserts in different flavors with ornamental cut-outs.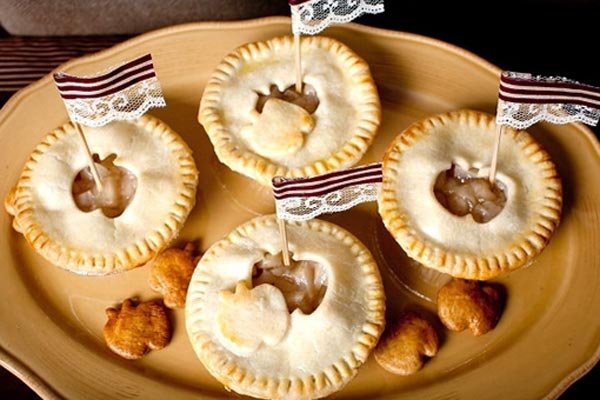 Photo on Wedding Chicks via Lover.ly
3. Pie Pops
We've seen poppers of every kind, but our favorite incarnation is filled with fruit and crimped on the sides (just like Grandma used to make them). Pull these out during the late dance hours to give guests a much-needed sugar boost.
Photo Credit: Pillsbury
4. Pie Bites
Or, eliminate the popsicle sticks completely and serve these ooey-gooey pie bites (we won't tell if you dunk them in your cappucino).
Photo Credit: Pillsbury
5. Fruit Cups
These light-as-air cream-filled cups allow you to indulge while still leaving room for more—there are other desserts to enjoy, after all!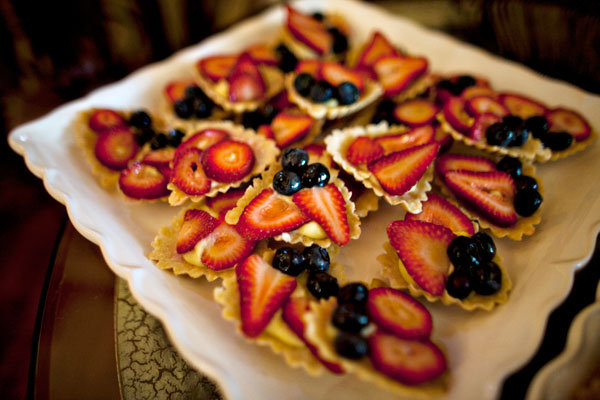 Check out more eco-friendly dessert ideas.
Photo Credit:Photo Credit: Joy Marie Photography
6. Fruit Crumbles
Hosting a post-wedding brunch? This rustic dessert is a sweet way for guests to start the day!
Photo Credit:Photo Credit: Korie Lynn Photography
7. Pie in a Jar
Punch up your mason jar presentation—this long-running trend shows no sign of slowing down—with deliciously flaky shapes.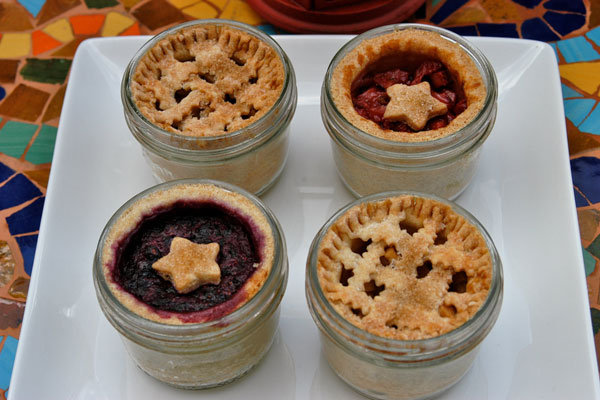 Photo Credit: All Jarred Up on Etsy
8. Whoopie Pies
No pie dessert table is complete without the whoopie variety! Originally an Amish tradition, historians say that wives used to bake these "hucklebucks" for their husbands and put them in their lunch boxes. When it was time for lunch and the lucky guys discovered the packed treat, legend has it that they'd shout, "Whoopie!"
Photo Credit: Z Media on Style Unveiled via Lover.ly
9. Savory Pies
Tomato pies are a mainstay of Southern cooking! Nothing says "summer" like fresh red tomatoes bursting with flavor and baked with decadent cheese and herbs.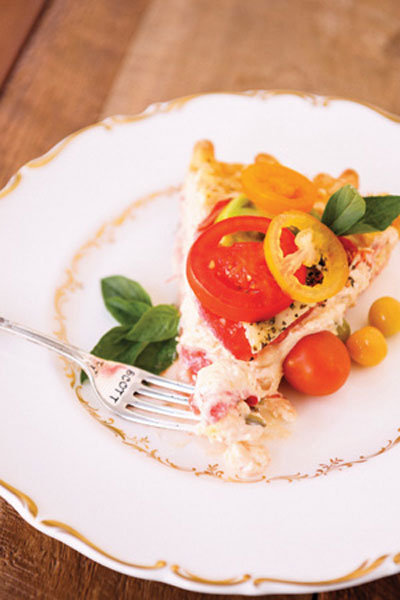 Photo by: Joey and Jessica on Southern Weddings via Lover.ly
10. Rustic Pie Sign
Announce your favorite dessert Marie Antoinette-style.
Photo Credit: Sophia's Sign Boutique on Etsy
11. Pie Markers
Take the guesswork out of guests' dessert experience with cheery signs. This adorable flock is engraved with the words "apple," "cherry," "pecan," and "pumpkin," but you can customize them based on your preferred tastes.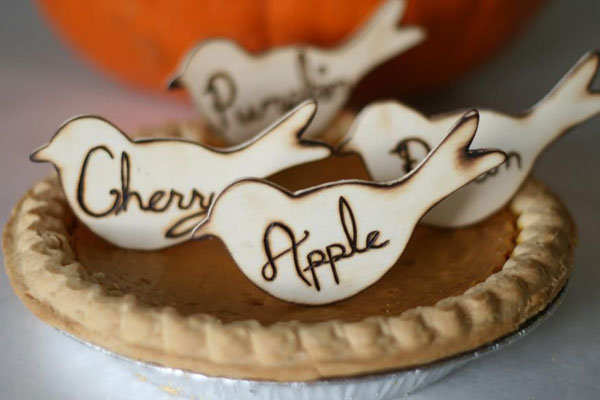 Photo Credit: Morgan Hill on Etsy
12. Pie Scorecard
Why should oenophiles have all the fun? These pie scorecards are a great way to engage your guests. Place a blue ribbon on the fan favorite dessert!
Photo by: Allyson Wiley on Wedding Chicks via Lover.ly
13. Dressed-Up Stand
Dress up a basic pie stand with a scalloped "skirt" and a grosgrain bow to add style to your sweets table. This Etsy seller's description reads, "this reminds me of the little birdies in Cinderella when they attach the ribbons to her dress."
Photo Credit: Elley Delle on Etsy
14. Starry Pie
Engraved plates and a starry topping make for a pie that's (almost) too pretty to eat.
Photo by: Joey and Jessica on Southern Weddings via Lover.ly
15. Pie Toppers
Let's face it: Not everyone loves pie as much as we do. Provide cookies, cakes, and other dessert options for those who don't care for the treat. These fondant toppers are a clever way to state which sweet still reigns supreme in your book.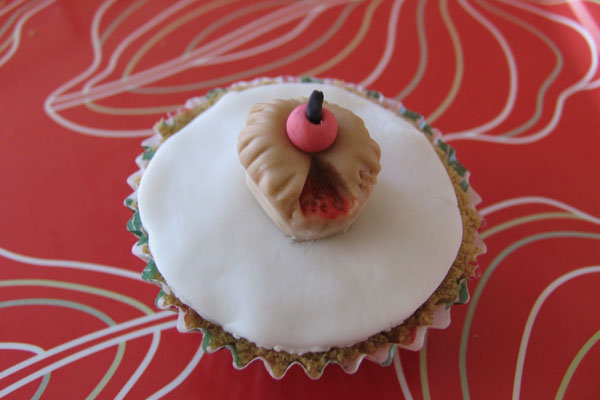 Photo Credit: Denise's Delectables on Etsy
16. Initials Topper
This platform stand takes your monogram to the next level.
Check out 150+ more unforgettable wedding details!
Photo by: Love Bird on Bridal Musings via Lover.ly
17. Take-Home Treats
Send guests on their merry way with handmade mini pies they can enjoy the next day.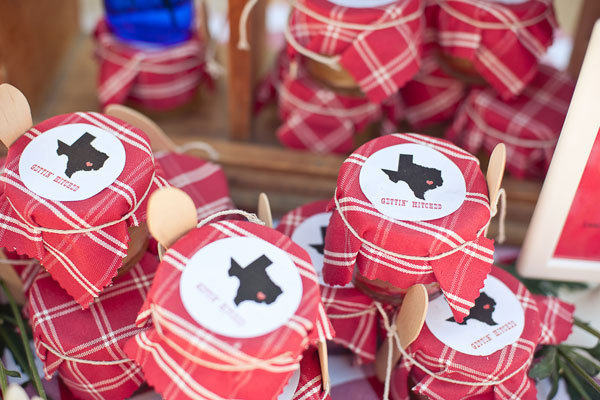 Check out more edible favors your guests will love!
Photo Credit: Brandi Welles Photographer
—Stefania Sainato