The delectable macaron (French, of course, for macaroon) has taken the wedding world by storm. These small, round baked confections not only satisfy your sweet tooth but also come in a variety of fabulous flavors and colors. I love their delicate, crispy crust and the soft, meringue-like center and have probably eaten far too many to count! Now, from confectioners 'Lette Macarons, comes the macaron wedding cake. Choose a rainbow-hued tower graced with colorful flowers: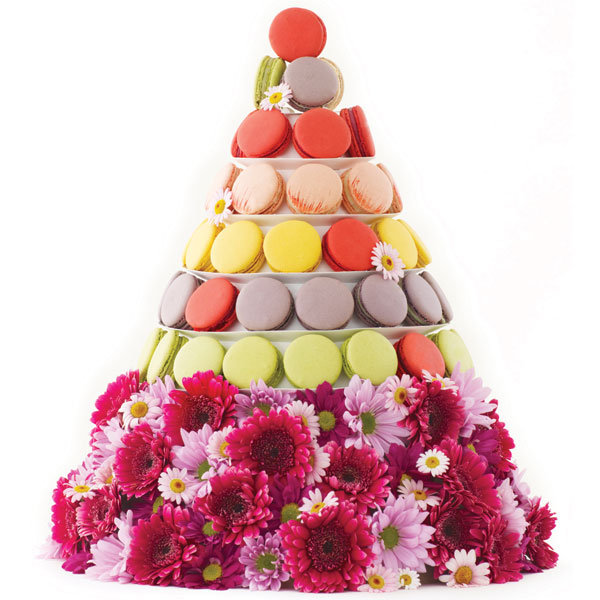 Or go boho-chic with this flower-child daisy cake:
Each tower contains 60 macarons of your choice, and the prices range from $119 to $135. You can personalize each tower with macarons in your wedding colors, along with an elegant floral bottom that matches your bridal blooms. I think they're perfect for any pre-wedding party, a bridal shower and rehearsal dinner or for displaying on your dessert table.
You can also give your guests macarons as wedding favors ($4.00 per box):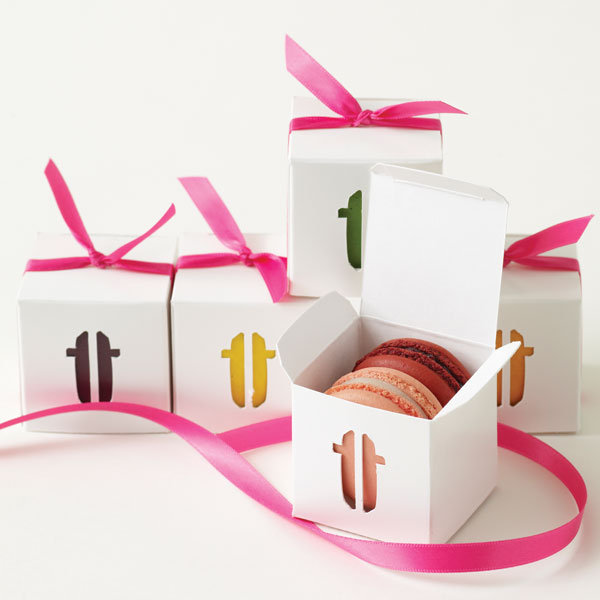 And make it even more fun and personal by selecting "his 'n her" favorites:
You and your guests are sure to love this sweet treat. Bon Appétit!
—Diane Forden