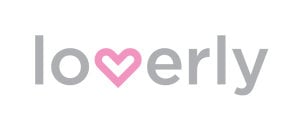 Loverly is the heart of weddings: a visual inspiration search engine designed to help brides discover ideas, people to hire, and things to buy. Loverly makes finding beautiful wedding inspiration easier than ever! Their images are powered by the best wedding publishers and wedding shopping partners on the web. Find Bridal Guide on Loverly >>
When I bring home a new bouquet of flowers, the very first thing I do is cut off the stems before adding water and placing them in my favorite vase. Naturally, this way of thinking crosses over into my love for bouquets — short stems with gorgeous blooms tied together with a bouquet wrap (my favorite!). However, I'm having a complete change of heart after seeing more and more long-stemmed bouquets. This new trend affords the arrangements a just-picked-from-the-garden feel, while still being completely modern. At Loverly, we're always in favor of a twist on a classic trend, so today, we've pulled together our favorite long stem bouquets.
This long bouquet of calla lilies is perfect for a modern-themed fête:

Photo Credit: Andre Niesing on Inspired By This via Lover.ly
See more modern wedding ideas >> 
The bright colors of this modern bouquet stand out beautifully:

Photo Credit: Adam Alli Photography on Every Last Detail via Lover.ly
Inspiration for your bright bouquet >>  
It's hard to find a color more cheerful than yellow, and this rustic rose bouquet will achieve the same feel: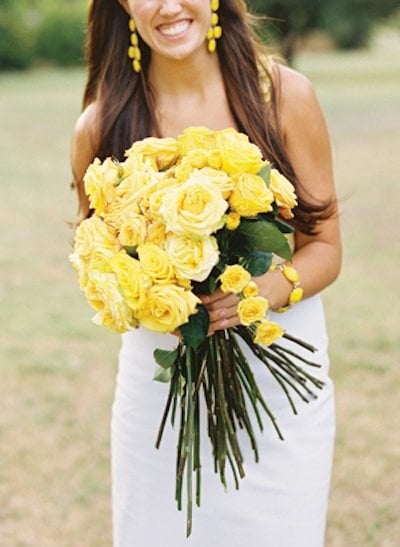 Photo by: Ryan Ray on Southern Weddings via Lover.ly
Our favorite yellow wedding ideas >> 
Neutrals with pops of pink and green always make for a classic palette, and the colors in this backyard wedding bouquet follow suit:

Photo by: Laura Barnes Photo on Laura Barnes Photo via Lover.ly
You can't go wrong with classic weddings >> 
Calla lilies tied together with a striped bow? Yes, please!

Photo by: Spindle Photography on Every Last Detail via Lover.ly
Stripes are always encouraged >>
Did you catch the "xoxo" on the wrap of this rustic bouquet? It ties the lavender and rose blooms together perfectly: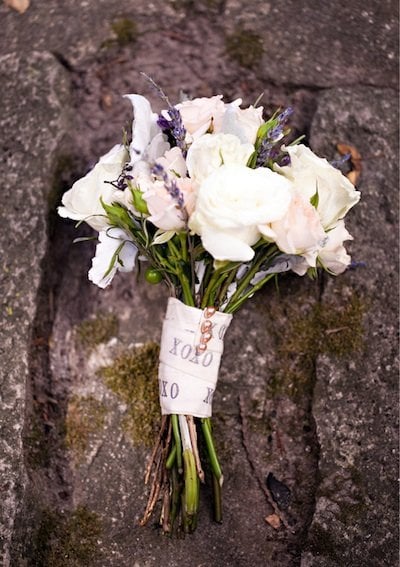 Photo by: Helter Photography on Every Last Detail via Lover.ly
Find more rustic inspiration >> 
This long stem bouquet is stunning on its own, but the tightly-woven bouquet wrap adds visual appeal:

Photo Credit: Imbue Weddings on Polka Dot Bride via Lover.ly 
Dozens of all white bouquets >>
The combination of succulents, lambs ear, and peonies says "garden party!"

Photo Credit: Jenny DeMarco Photography on Southern Weddings via Lover.ly
More ideas for incorporating succulents >> 
Opt for colorful bouquets for your bridesmaids if yours is all white, like this full bouquet of peonies. 

Photo Credit: Krista A. Jones Photography via Lover.ly 
Bouquets for your bridesmaids >>
This purple long stem bouquet of roses and calla lilies is from a rooftop wedding. Hello, chic and modern!

Photo Credit: Claire Penn Photography  on Bridal Musings via Lover.ly
Rooftop wedding inspiration >>
Tell us: What flowers are you including in your bridal bouquet?
—Carly Totten