It's your first night as husband and wife. Make it unforgettable with these intimate tips.
By: Michelle Bender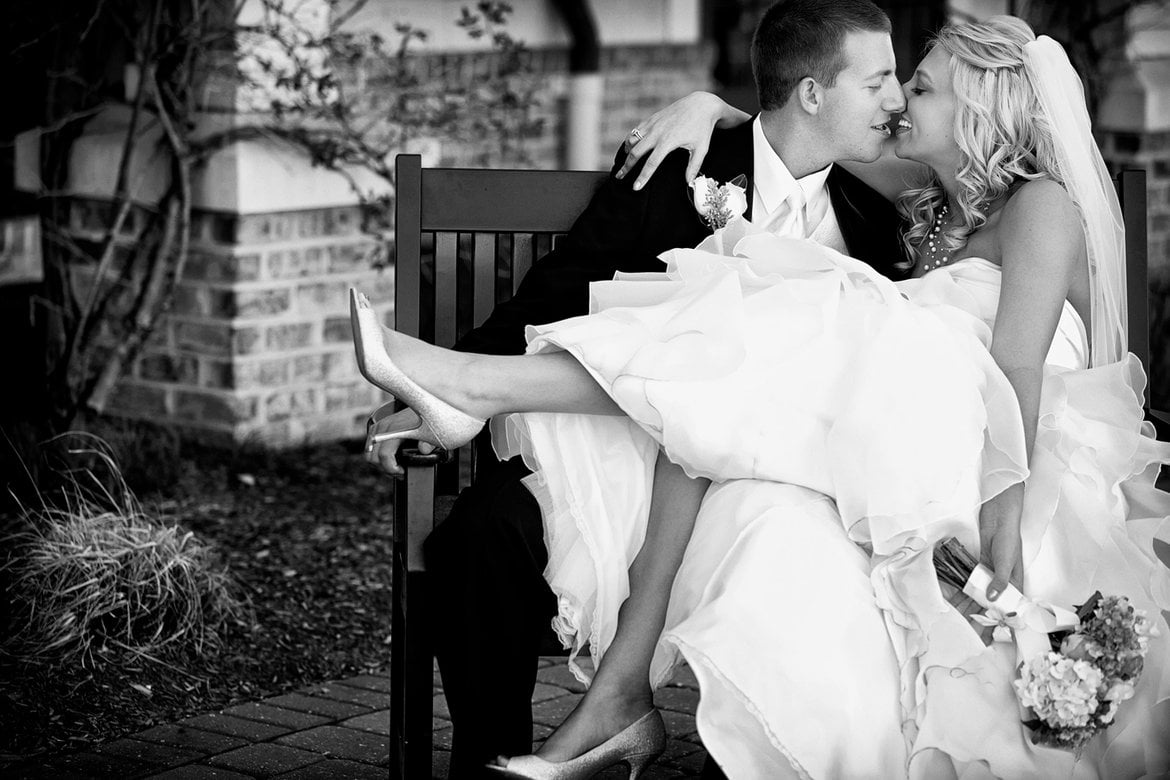 Photo Credit: David Schwartz Photography
The best part of your wedding just may happen after the guests go home and you slip out of your fancy clothes. After all, it's your wedding night and the two of you want to be alone together. You want to make it special, but you don't want to burden it with too-high expectations.
"Today, there seems to be more pressure to make this night amazing and to do something that's 'wow'—perhaps because many people live together before getting married," says Ava Cadell, Ph.D., a sex and relationship therapist in Los Angeles and the author of 12 Steps to Everlasting Love (Peters Publishing). "But you don't have to make a big production for it to be a wonderful time. There are a lot of little things that couples can do." Here, some simple ways to make your wedding night memorable.
Related: 11 True Wedding Night Confessions
1) Flirt with each other during the wedding. Sure, you're busy attending to guests, but take the time to meet each other's gaze, touch each other's arm or hand and steal some kisses. These little things keep you focused on each other, and build anticipation as the wedding night approaches.
2) Fill your room with fragrance. "Scents are carried to your brain's emotional center, where they can stimulate memories, emotions and moods. They soothe, relax, energize or arouse," explains Hilda Hutcherson, M.D., codirector of the New York Center for Women's Sexual Health at Columbia University Medical Center and the author of Pleasure: A Woman's Guide to Getting the Sex You Want, Need and Desire (Putnam). If you're staying in a hotel room, arrange to have a bouquet of flowers put by the bed, as well as scented candles. You can also sprinkle a few drops of essential oil on your sheets. Try ylang-ylang, sandalwood, lavender or jasmine—scents that are said to increase arousal and sexual desire.
3) Let him carry you across the threshold. You're guaranteed to be swept off your feet! This romantic tradition, which dates from Roman times, when it was said to ensure good luck for the couple, is fun for both partners. Go from there to giving each other foot massages (you've been standing all day), and progress as slowly—or as quickly—as you like to a sensual full-body massage.
4) Set the night to music. Load your music app with your spouse's favorite tunes, and put it on when you enter your hotel room. "Or have your first dance song playing softly in the background as you enter the honeymoon suite," suggests Janet Dunnington, owner of CEO Weddings & Events, an event-planning and production company in Manchester, Vermont.
Pages