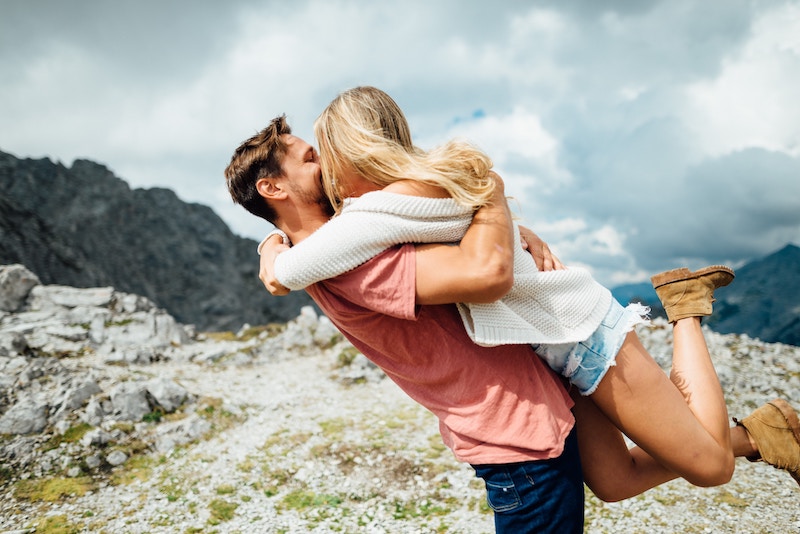 Whether you've been together for six months or 60 years, these tips will help you and yours keep the flame burning long after the honeymoon phase. Michelle Afont, relationship expert and author of The Dang Factor, shares some of her expertise on maintaining a solid relationship.
1. Don't get too comfortable
Many couples use the "I do's" as a transition to "I don't." In other words, marriage should enhance the connection (sexually, physically, spiritually, and emotionally) but instead, lots of couples use the security of a marriage to get too comfortable and take their partner for granted. All of the sweet gestures you did for each other during the dating years need to continue throughout the marriage. Every single day, a conscious effort needs to be made by each other to keep the connection to one another alive and well.
2. Plan, plan, plan

Keeping the relationship alive and sexy takes planning and thought. As much as we would love to be spontaneous in love, life takes over and it is easy for the mundane routine of marriage to set in. It is important for both parties to plan dates, outings, flirting, intimate moments, and time for sex.

3. Give it Your All

The biggest indicator of interest is effort. With that in mind, putting time in into your marriage by making sure your partner feels appreciated, desired, and adored–which is paramount to keeping the marriage alive. If you once wooed him with sexy lingerie and playful and adventurous romps in the sack, that same effort needs to continue throughout the marriage.

4. Keep it Intimate  

Sex is the glue that keeps a relationship together. Make time for it, look forward to it, and enjoy it. When life gets busy and in the way, sex is one thing that will bring couples back together, time and time again. 
For more on keeping the connection alive, visit The Ultimate Sex Advice for Newlyweds.
–Emily Goldman