Meet fitness guru and recent bride Anna Victoria. With more than 1 million Instagram fans following her every move, getting wedding-ready brought new meaning to the term "all eyes will be on you."
When Anna Victoria posted her fiancé's ultra-romantic proposal on YouTube there was a collective swoon across her vast social media following. A big part of Anna Victoria's considerable appeal lies in her back story: She began posting workout selfies and food photos on Instagram to track her progress after experiencing health problems brought on by poor diet and zero exercise. Followers took note of Anna's success and began to pepper her inbox with questions. Lots of questions — which in turn inspired Anna to create her signature Fit Body Guide (FBG), a program of customizable 12-week meal plans and training guides supported by a community of "FBG Girls" who post before and after photos of their own. We wondered how living life online unfolded as Anna prepped for the big day.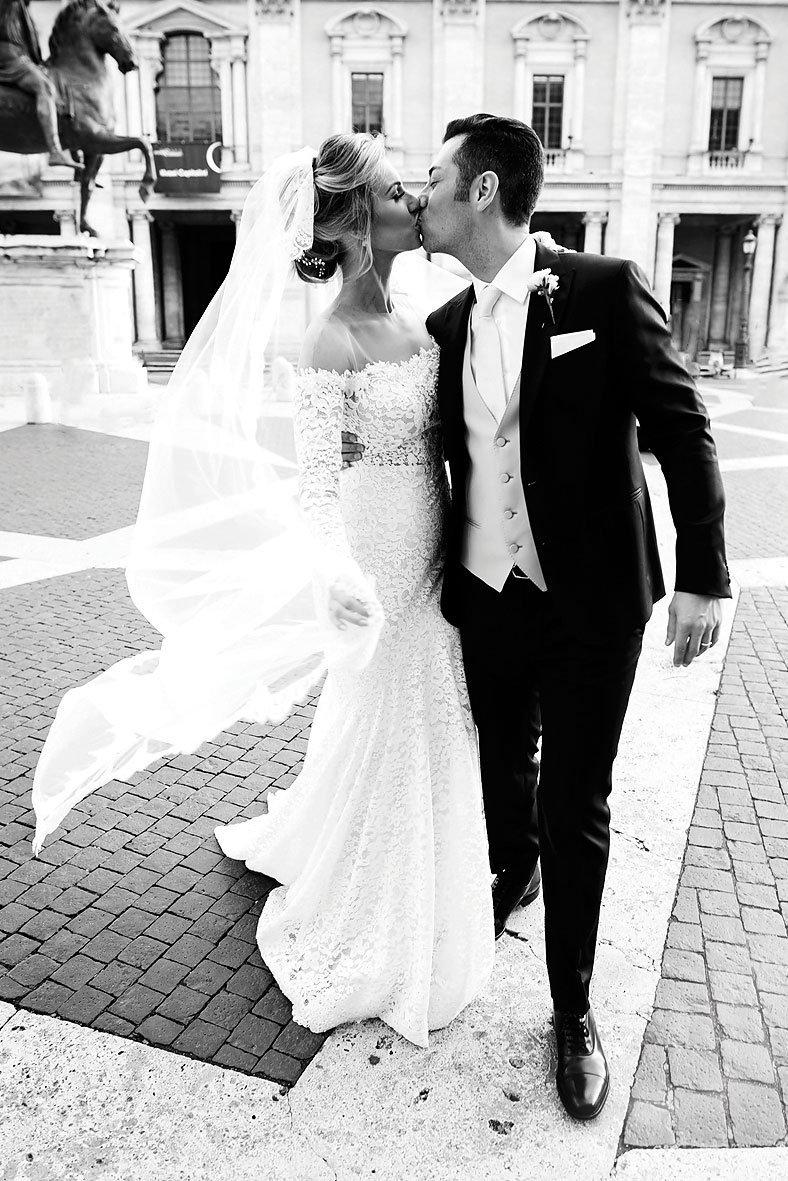 Photo Credit: Bre Thurston Photography
Bridal Guide: Motivation can be hard to come by. Did your pending wedding help or hinder?
Anna Victoria: Motivation is the key to starting a journey and sticking to it and if there's one thing brides have, it's motivation to fit into their dress.
BG: Was it a challenge to stick to your training once you were engaged?
AV: We are all so busy — add wedding planning and it can seem nearly impossible to fit everything in. Since eating healthy and exercising is a priority, I did everything I could to maintain my routine, even if it meant getting up at 6 a.m to get in my workout. I also prepped my meals in advance a couple of times a week, with portions measured out and ready to go.
BG: Did you tweak your workouts as the wedding drew closer?
AV: I really focused on keeping the intensity level high, and not slack off and rest too much in between exercises.
BG: FBG features cardio days alternating with strength-training days. Which is better for a bride?
AV: Both strength and cardio are important, but I suggest focusing a bit more on strength training. Why? The more muscle you have, the more calories you will burn.
BG: Did you change anything meal-wise?
AV: I was pretty much on track in terms of where I wanted to be, but I still upped the ante. Typically, I really enjoy my weekly "cheat" meals — Fit Body Guide calls for one per week — but four weeks before the wedding I did half-cheat meals. So instead of having pasta, wine and gelato, I cut the wine and gelato and kept the pasta.
BG: What are some hallmarks of the FBG meal plans?
AV: It's all about fueling your body. And while making healthy food choices is key, it's even more important that you are eating enough. The guide allows you to customize your protein, carbs and fats based on your age, height, weight and activity level. This ensures your portions are set correctly so you will feel both energized and see progress. The last thing I want is for a bride to feel tired and hungry on her wedding day.
BG: Do you have any specific words of wisdom for your brides to be?
AV: While I fervently believe in being healthy and strong for life — not for just one event — it's not a bad thing that someone's wedding is what jump-starts their wellness journey. I just hope they continue once the wedding is over!
Anna's Top Tips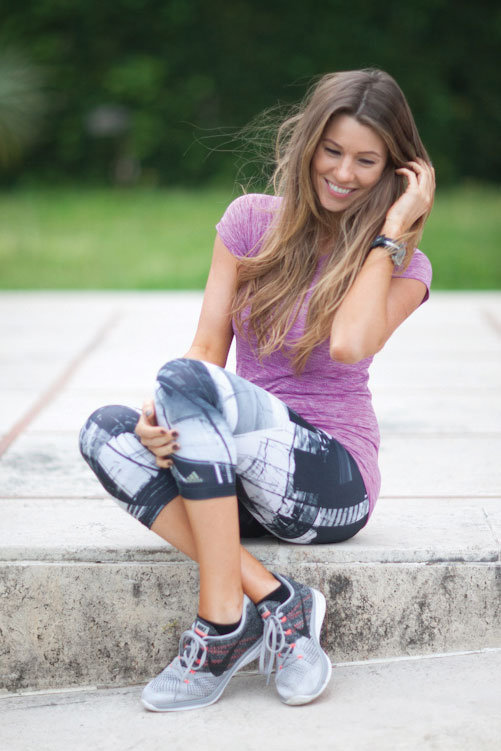 Photo Credit: Luca Esposito/24per36 Photo Agency
Balance each meal with protein, carbs, and fats and be sure you have two different veggies for each of your three major meals.
Don't neglect a once-a-week cheat meal! "It's important to keep in mind that one 'bad' meal won't make you gain weight, just as one 'good' meal won't make you lose."
If you have a busy schedule, wake up early and get your workout done right away. Not only will you feel more energized throughout the day, you will be more likely to stick to healthy eating since you won't want to undo all your hard work from that morning in the gym.
Both strength and cardio are important, but I suggest focusing a bit more on strength training. Why? The more strength you have, the more calories you will burn, as it takes muscle to burn calories and fat.
Find more info at annavictoria.com/guides