Your wedding is a month away. Here, beauty experts chime in on down-to-the-wire ways to look your best on the big day.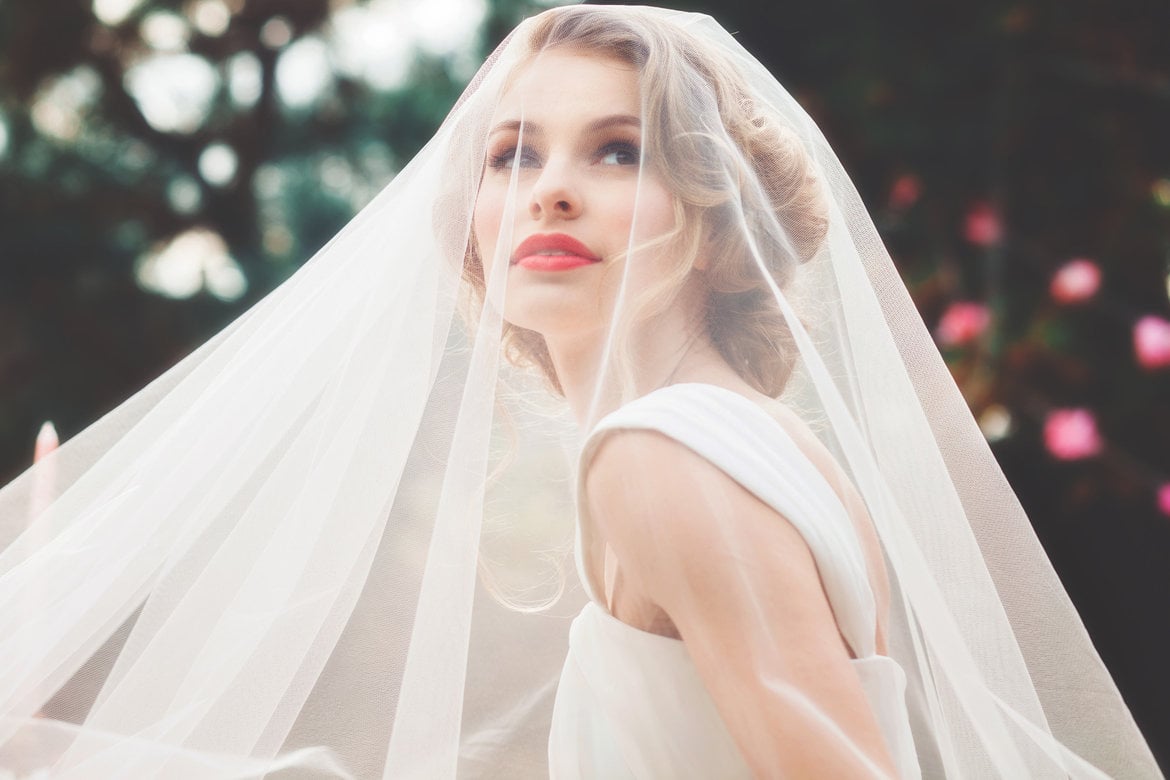 Photo Credit: La Candella Weddings
1 Month: Hair & Makeup Trial
You have the dress, the venue, the theme, now you need to finalize your beauty look. This is the time to book your hair and makeup trial. Joel Warren, co-founder of Warren-Tricomi Salons, suggests bringing your Pinterest board to the trial so stylist and bride can create a look that will complement your big day. This run-through will also guide any upcoming trims, color up- dates, treatments or brow shapings.

Photo Credit: iStock
3 Weeks: Teeth Whitening
With weddings come photographs, so you want to make certain that your smile is camera ready. Dr. Adam Diasti, DDS suggests booking a professional cleaning three weeks prior to the day to remove surface stains and plaque and following up with an at-home teeth whitening plan. During these last few weeks, avoid beverages such as coffee and red wine, which can stain teeth. Try Luster Pro White, which uses dental light technology to brighten your teeth.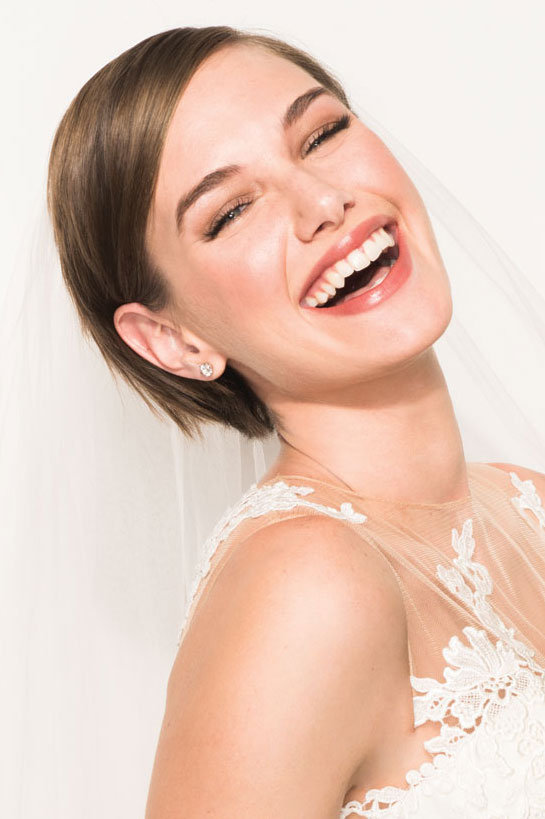 4 Days: Waxing
Whether you're headed to a tropical paradise or planning to canoodle in a major metropolis, waxing before the honeymoon is a must. Unlike shaving, the typical wax lasts three to six weeks. (And nothing ruins the look of a cute new bikini quite like razor burn.) Noemi Grupenmager, founder of Uni K Wax Centers, recommends getting your final wax four days before the wedding. When getting waxed, the optimal length for the hair is one-eighth inch to one-quarter of an inch.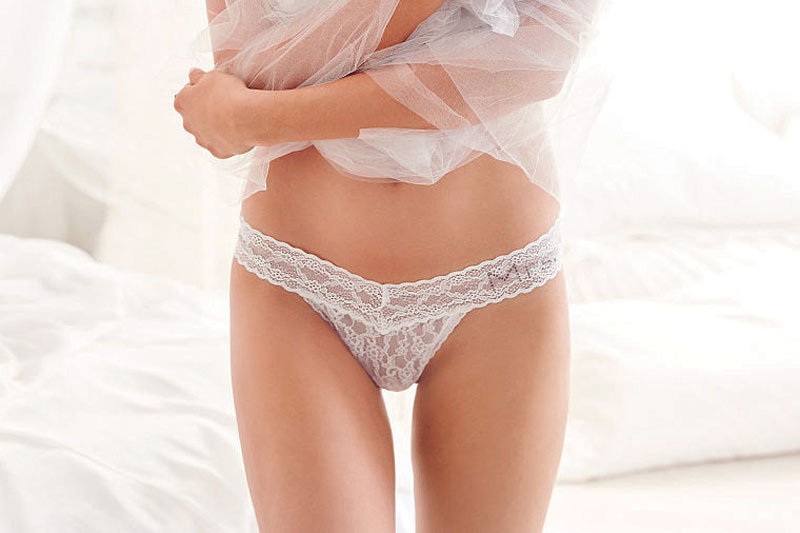 Photo courtesy of Victoria's Secret
3 Days: Facial
Think like a celeb and book a facial for your white- carpet moment. In the final week leading up to the wedding, according to aesthetician to the stars and Éminence skincare founder, Boldijarre Koronczay, "Hydrating facials are the best option because they use targeted products to ensure the complexion is dewy and plump. Steer clear of peels and extractions, which produce excellent results but may create redness." He also suggests using a hydrating mask the morning of your wedding to ensure a natural, healthy glow. 
A favorite among celebs, The Eight Greens Masque by Éminence creates a rosy glow that lasts for hours.
2 Days: Massage
You've spent the last few months planning your big day, now it's time to relax and pamper. Massages are a perfect way to work off those pre-wedding nerves. Not only does a massage relax you, it increases blood flow, which plumps up slack skin and adds vitality to a dull complexion (perfect for that strapless dress). According to massage therapist Lara Katzman of Haven Spa, "A Swedish massage is the best bet. You don't want to risk any residual redness from hot stones (some sensitive skins can really react to the heat), or any pain from deep-tissue work." (If you don't have the time for a pro massage, try a DIY with Desert Essence oil).

Photo Credit: iStock
1 Day: Manicure
All eyes will be on you — and especially your hands — as you show off your new ring, hold the bouquet and cut the cake. Ensure that your nails are clean and beautifully polished. Make it a fun and relaxing event and go to the salon with your bridesmaids the day before so you can coordinate colors and enjoy!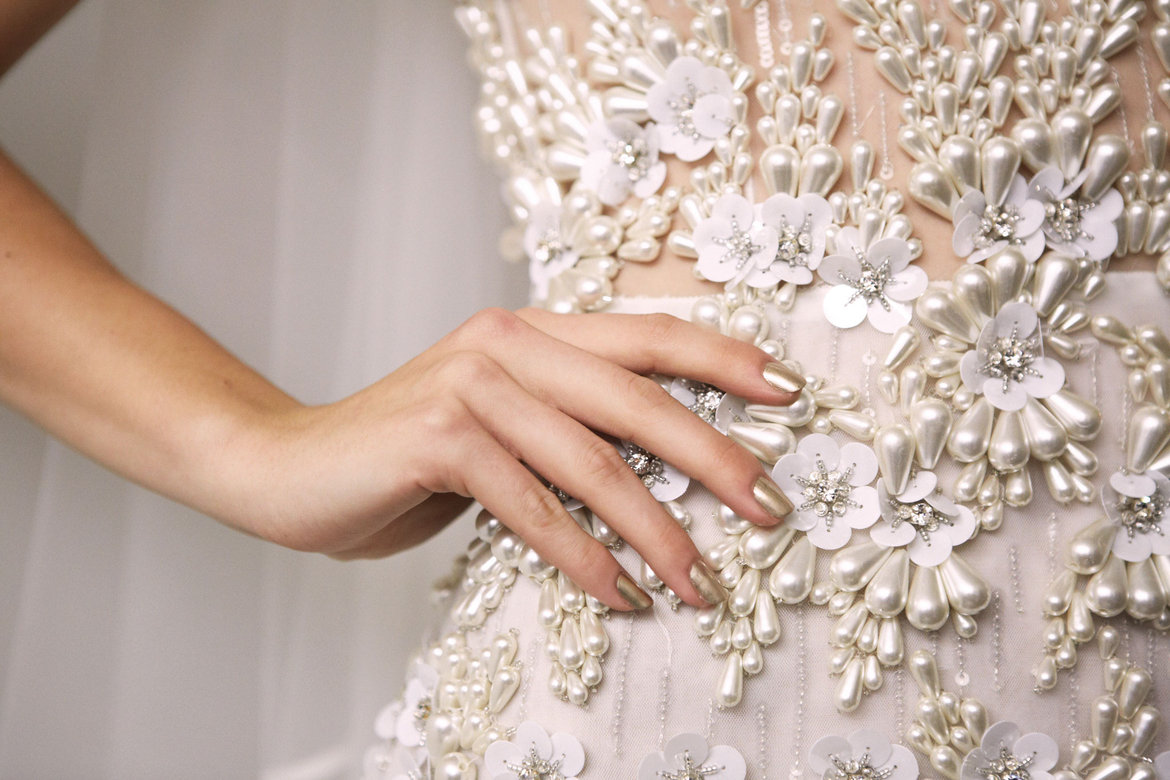 Essie polish for Naeem Khan