These top CBD products can help you keep it together while planning a wedding through pandemic mayhem.
By: Amy Schweitzer
Whether you just started planning your wedding or are rescheduling and making changes due to COVID-19, it's important to attend to your mental and physical well-being. Adding CBD (Cannabidiol) to your routine can help relieve stress and anxiety, reduce aches and inflammation, and provide a sense of calm when you need it most. Here's our must-try list of CBD products to get you through the pandemic mayhem. 
1. R+Co Super Garden CBD Shampoo and Conditioner Set, $72

Give your scalp a nourishing treat and save the planet while you're at it. The soothing CBD shampoo and conditioner offer a daily, calming cleanse that hydrates and detangles hair without weighing it down. Oils from coconut, moringa, peppermint and eucalyptus help maintain scalp health and relieve dryness. These are the first R+Co shampoo and conditioner bottles made from post-consumer recycled (PCR) plastic. R+Co plans to transition all of their shampoo and conditioner bottles to PCR packaging by the end of 2020.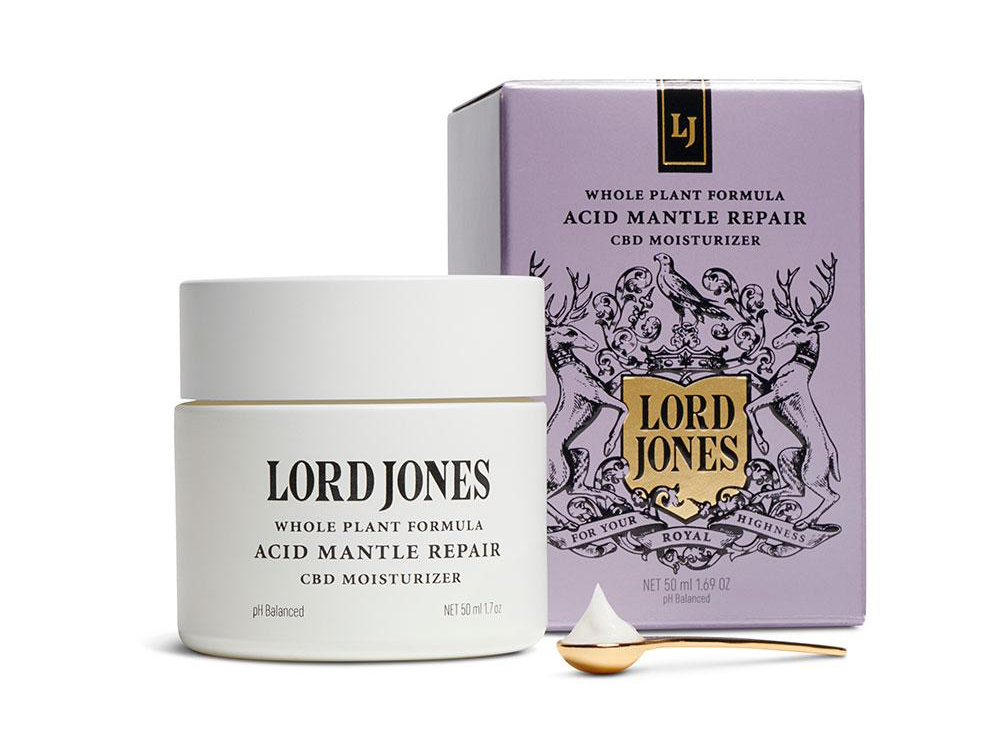 Is your skin feeling stressed or dried out, perhaps from over-cleansing or exfoliating? Apply one cute little golden spoon of this mega moisturizer to your face, and you'll feel like you've rescued yourself from perma-frown and give your skin the refresher it needs. It's the first CBD infused Acid Mantle Repair Moisturizer especially formulated for the face. Each jar contains 250 mg of CBD (<0.3% THC).
These sweet raspberry-flavored gummies combine the benefits of full-spectrum hemp extract CBD with the natural sleep aid melatonin to produce a sound, quality sleep. Take two gummies 30 minutes before bed and give your mind and body a well-deserved rest. Each serving has 10 mg of CBD and 3 mg of melatonin. Other gummies from Charlotte's Web include Calm, which offers natural calming properties and Recovery, which focuses on alleviating exercise-induced inflammation.
Protect your pucker with this soothing lip treatment infused with full-spectrum CBD (25 mg), and made with other organic ingredients for the ultimate nourishment, including shea butter, cacao butter and kokum butter, plus jojoba, apricot, coconut and hempseed oil. Also available in a rose lip butter pot (no tint), and peppermint and tinted rose lip butter sticks (50 mg of CBD).

Apply this mess-free, deep penetrating roll-on, and your achy back and shoulders will thank you. Uncle Bud's proprietary Canatrex Plus™ blend offers 240 mg of CBD oil and hemp seed, plus omega nutrients  and vitamins A, D and E. Muscle relief is fairly quick and the beachy coconut scent is an added bonus!
Gift yourself (and your bride tribe!) with this mini pack of top-sellers and test out the different ways you can add CBD to your routine. It includes a Nite Nite Patch by the Good Patch to help you sleep, Balance Drops by Juna to keep you calm, a CBD Honey Ache and Pain Relief Stick by Life Elements for muscle relief, Luxury Beauty Serum by Saint Jane to soothe and brighten skin, plus CBD Mint Truffles from Calivolve that address multiple concerns, even PMS cramps. Other Fleur Marché CBD starter kits include Le Beauty, Le Calm, Le Sleep and... Le Romp.
Drop one of these luxuriant sachets into your bathtub and soak away all that built up tension. Each blend combines soothing bath salts and the therapeutic benefits of CBD (25 mg), along with skin nurturing oatmeal, distinct botanicals and essential oils. Choose from Calm + Collected (Lavender + Chamomile) to moisturize and relax, Happy + Healthy (Eucalyptus + Jasmine) to relieve muscle aches and rejuvenate, and Fresh + Fierce (Grapefruit + Rose) to tackle stress and reduce inflammation. 
To learn more about the benefits of CBD, check out How CBD Can Improve Your Wedding Wellness Routine.
*Note: Regulations and data surrounding CBD are still developing, and the information in this feature should not be construed as medical or legal advice.