Make your wedding day stand out with these inspiring ideas.
By: Emma Arendoski
Centerpieces & Table Runners
They can be as simple or as elaborate as you wish, depending on your budget and level of expertise. Get inspired with these unique wedding-day ideas. Wine glasses can take on an entirely new function when set upside down. Place silk flowers in the center of each table, turn the glasses upside down, one directly over each bloom, and set a pillar candle on top.
Or consider a centerpiece that ties in directly with your wedding theme. For a woodland-themed celebration, a birdhouse centerpiece set on a bed of moss would work perfectly.
In summer, look to colorful fruits like lemons, oranges or limes placed in a large apothecary jar; in fall think about apples or pears placed in small wooden boxes.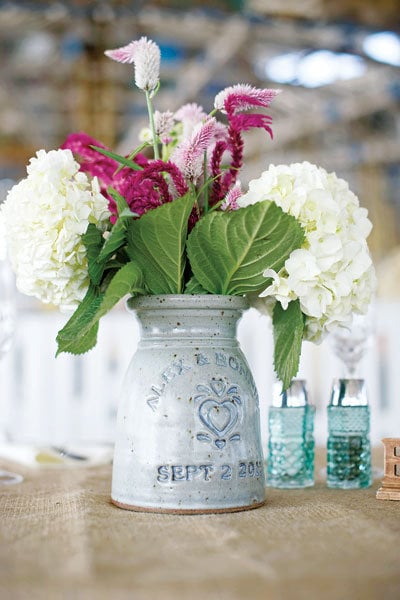 Photo Credit: Sellers Publishing, Inc.
The best table runners add a textural element to your décor, while placing an emphasis on your centerpiece. Natural fibers like linen, flax and burlap, are timeless and versatile. Neutral tones tie into almost any color scheme and can be embellished in myriad ways. You can decorate runners with buttons or stencils or sew on some lace trim for a vintage spin. Or leave the edges unfinished for casual, rustic chic.

Photo Credit: Sellers Publishing, Inc.
Food & Drink
At the top of your to-do list: creating a memorable menu. Keep your theme in mind. For instance, if you are planning a backyard wedding with gingham tablecloths and lawn games, serve home-style family favorites like barbecued chicken and corn on the cob, with cherry pie for dessert.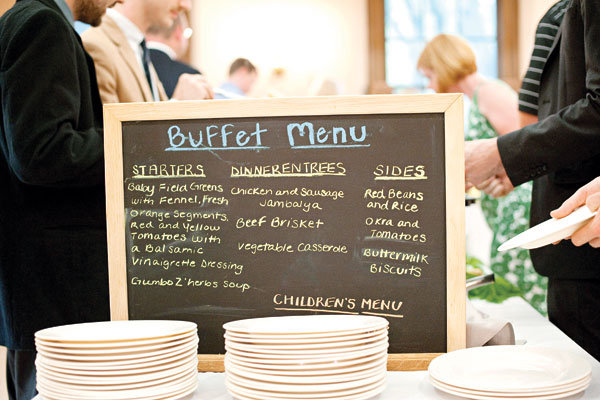 Photo Credit: Sellers Publishing, Inc.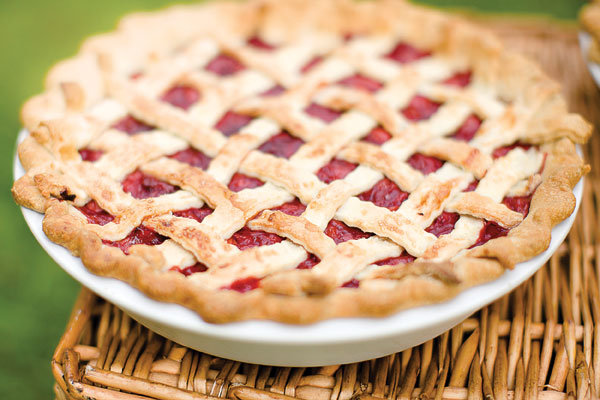 Photo Credit: Sellers Publishing, Inc.
Beach wedding-goers could dive into a seafood selection of shrimp cocktail and grilled salmon. Carnival-themed weddings call for festive fare like corn dogs and cotton candy. If you're serving a special drink, give it a new name. At the bar, how about serving a "Marry Me Martini" or "Grin and Tonic"? 
At a wine-themed wedding, arrange for a tasting in lieu of cocktails. For a fun nonalcoholic option, serve up some old-fashioned favorites like root beer or black cherry or cream soda in glass bottles. Carry your palette through to your drinks with colorful sips like mint juleps, pink-grapefruit mojitos or lemonade.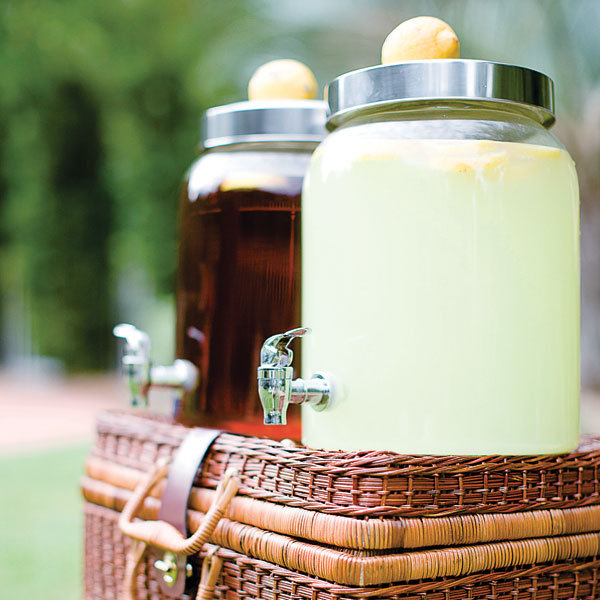 Photo Credit: Sellers Publishing, Inc.
Pages