Style-savvy insiders share secrets to creating a celebration that will impress your guests — without breaking the bank.
By: Sharon Naylor
Lighting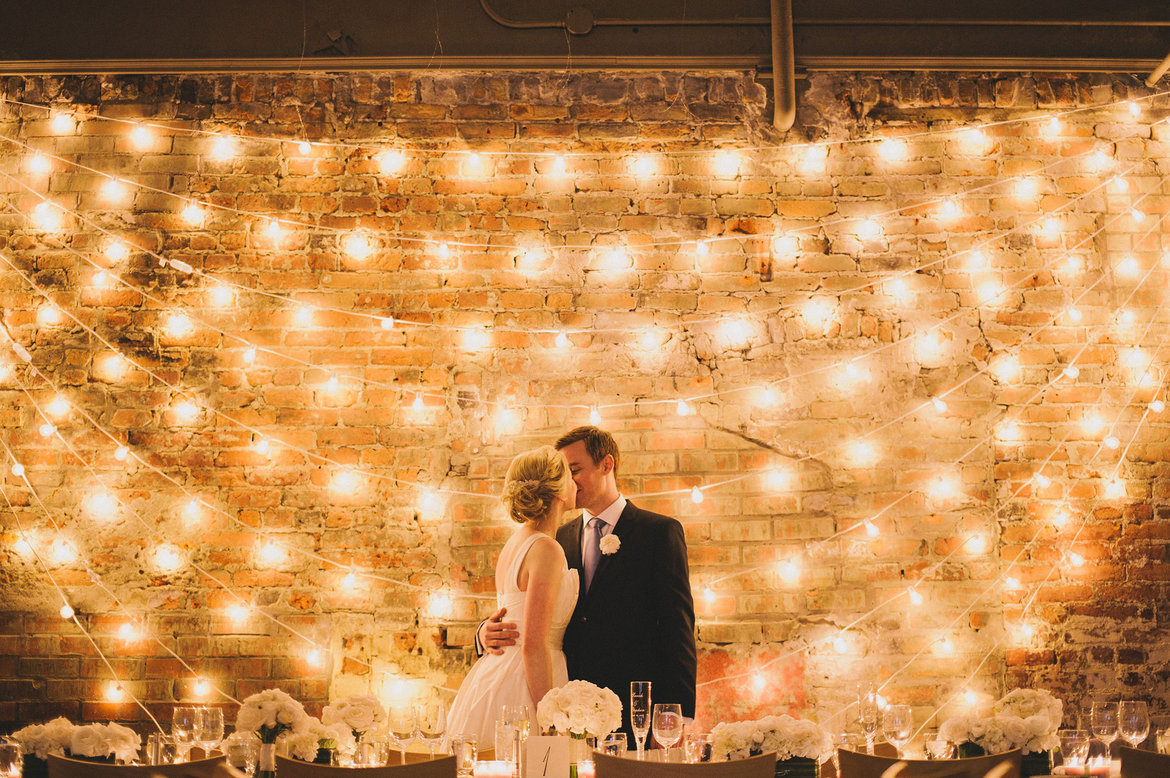 Photo Credit: Heather Jowett
Find out what your site includes for free. Many locales offer colored lighting effects, inside and outside, gratis.
Choose your hue. In daytime, use bright shades such as sunny yellows or pink tones; evening calls for more dramatic shades of blue, purple, red or orange.
Ask your entertainer for lighting effects. "Some deejays and bands offer enhancement lighting either included in their package or as an additional service," says Frugoli. Ask for lower-cost uplights and pattern or monogram "gobos" (templates that provide lighting patterns), which are easier for the entertainer to provide, as opposed to more time-intensive-to-set-up pin spots for the centerpieces or spots on the cake."
Use what they have. Ask your site manager if you can use theme-shaped gobos they already have, such as starbursts, instead of ordering expensive custom designs like your names. Some entertainers throw this in for free, so ask them as well.
Check online auction sites for discounted LED lights. These provide extra lighting effects, can change colors, and are safe to use anywhere, since they don't get hot and melt ice sculptures or damage table linens.
Pages