We asked wedding planners around the country to give us the breakdown on how couples are spending — and saving.
By: Daniel P. Smith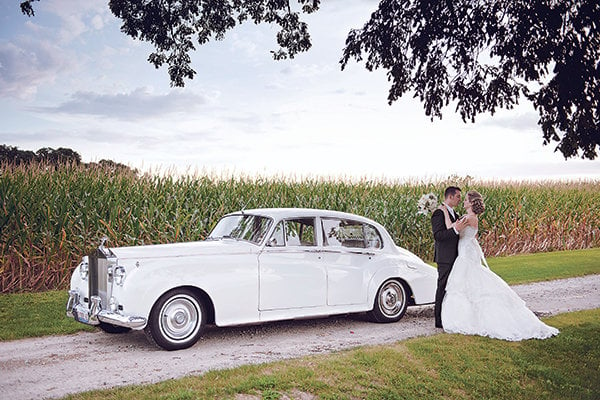 Photo Credit: AveryHouse
Budget Breakdown in the Northeast
 
The Venue: 11%
Looking to capture the city's picturesque skyline and customize a blank palette, Sojourner Auguste, executive director of New York City-based Erganic Design, says many local couples turn to New York City's "raw" venues, namely loft spaces, to host their wedding, directing additional capital to the necessary lighting, décor and other rentals. While raw spaces — be they urban lofts or vast country barns — possess a compelling energy, Auguste suggests couples on a tight budget consider a fully furnished space that already claims the style and character they envision for their wedding day. Check out wedding inspiration for an urban affair here ►

Photo Credit: Bethalée Photography
Food and Beverage: 55%
Auguste finds many caterers are willing to customize packages at or near a couple's budget. Her money saving tip: "Beware of too many specialized cocktail hour and dessert stations, which increase staffing and rental costs."
Photography and Video: 14%
Auguste advises brides to map out a timeline of the day they can then share with the photographer and videographer. "From that timeline, you can then determine the moments you want captured and discern how long you need the photographer and videographer on site."
Entertainment: 5%
Rather than booking live musicians for the ceremony and cocktail hour, Auguste urges brides to limit live music to the reception and to add an extra hour or two to the DJ's contract to cover those segments. "In many cases, you can negotiate a discounted rate for the DJ's additional time."
Rentals: 9%
Rental fees can add up quickly. Auguste's budget-friendly tip: "Make sure you see exactly and only what you need from the caterer, so you don't have to pay for extra utensils or glassware that won't be used." Check out our ultimate guide to wedding rentals here ►
Flowers: 6%
"Think beyond flowers," Auguste says, and ask florists about "fillers" that will lower costs without sacrificing beauty. "Many florists provide candlelight or centerpiece décor items that will match your theme at a more cost-effective price point."
Pages