Here's your invitation to explore the most beautiful American weddings from sea to shining sea.
By: Debra Witt
West Coast Swing
An elegant wedding, as defined by West Coast couples, is never stiff or over the top, says Jen Bergmark, owner of First Pick Planning in Los Angeles. Take the recent Palm Springs wedding that's shown here. It was chock full of classic glamour that you'd expect from the storied desert getaway: think cigars and signature cocktails like the Palm Springer served poolside. But with the fun getting started just as the sun was setting over the towering palm trees that surrounded the pool area where the reception took place, there was no room for fancy or formal. Guests sipped on champagne punch as the bridal party made its way down the aisle.
The bride chose a neutral palette that perfectly suited the natural desert pinks and vibrant greenery. After the first kiss, guests relaxed and mingled over a barbecue buffet. Tables were simply adorned with small votive candles and a garland of greenery and blush roses — local flowers and succulents are particularly popular with eco-conscious West Coasters. Strands of bare Edison bulbs cast a soft glow throughout. "The Restoration Hardware look, with rustic wood tables, exposed brick and string lights, is very popular here," Bergmark notes. "And chair covers are almost unheard of." When it was time for a break from the dancing, guests refueled with an assortment of warm cookies and doughnut holes.
Like this couple, Bergmark says that almost every couple who comes her way wants to take full advantage of the West Coast's best assets — the picturesque landscape and near-perfect weather. "That's the one constant among couples in the West," she says. "No matter the style or size of their wedding, they want to showcase the setting.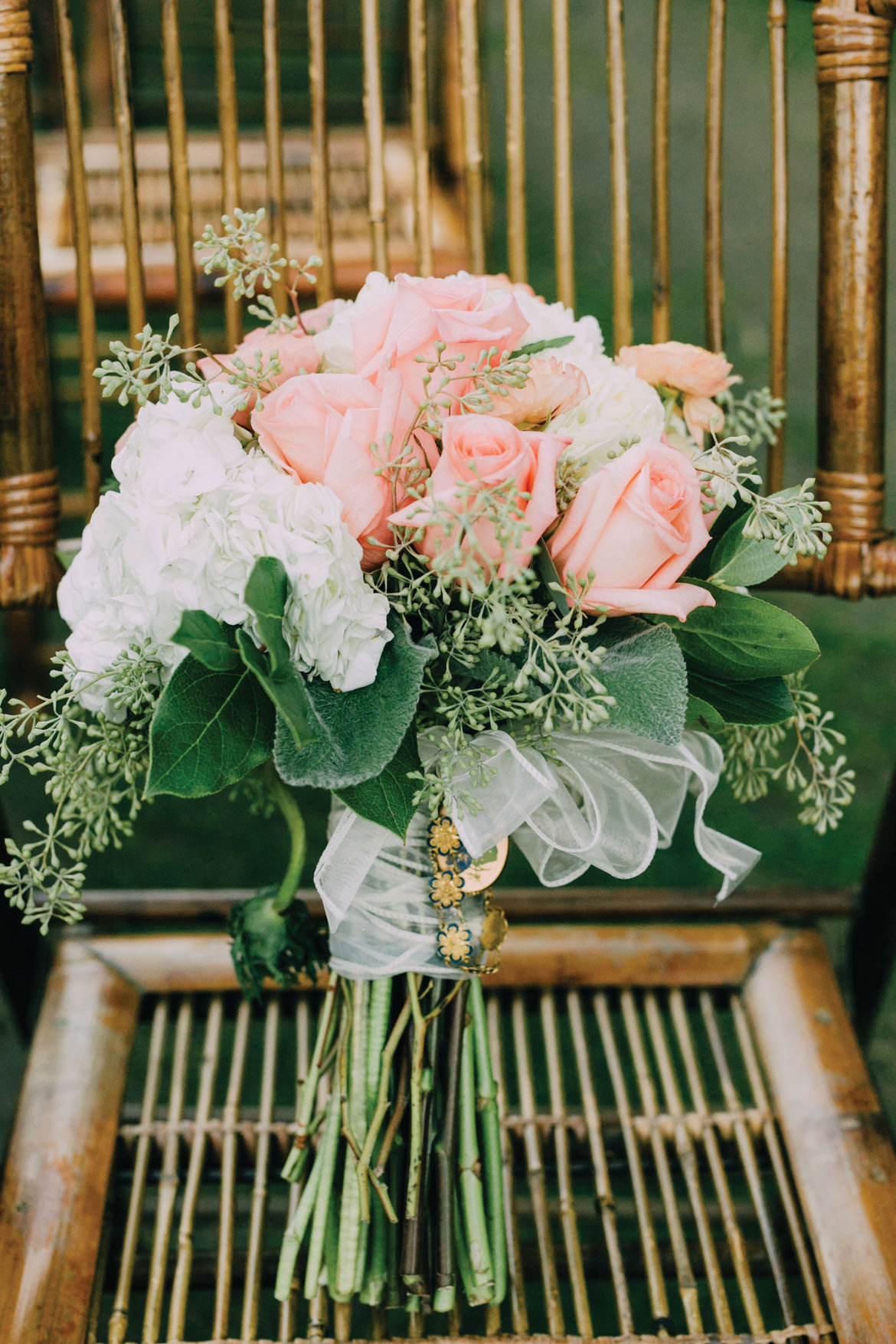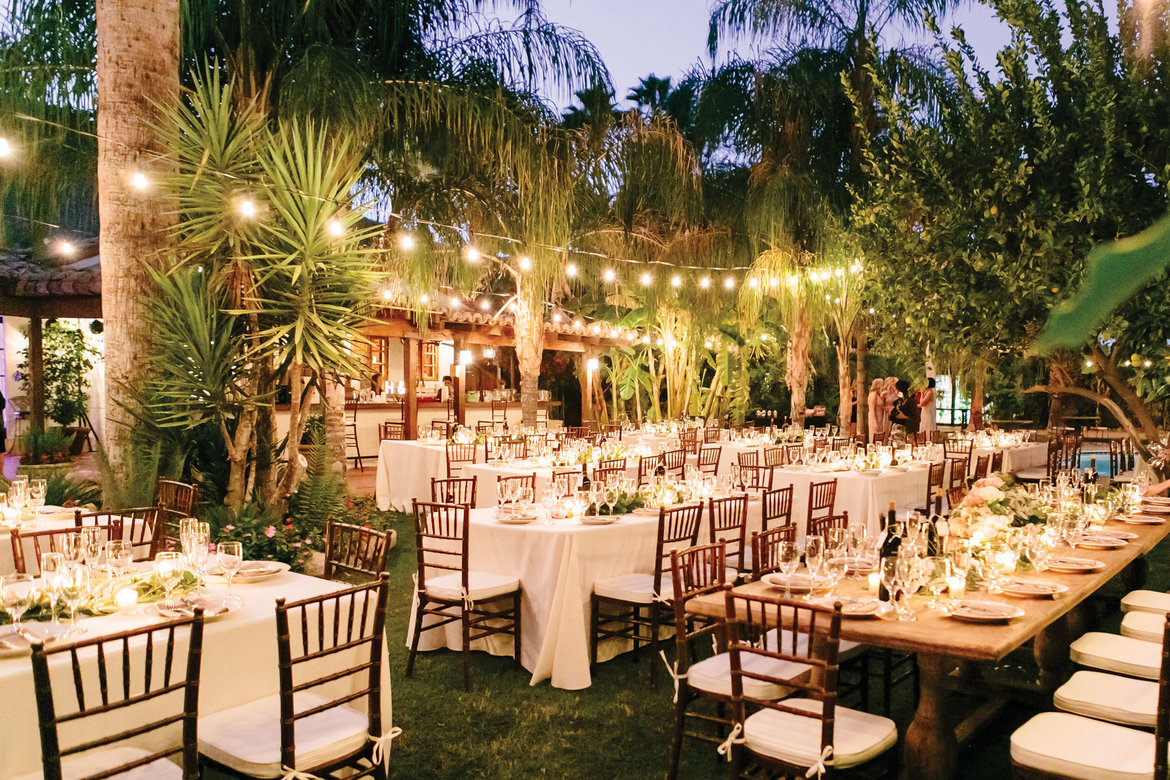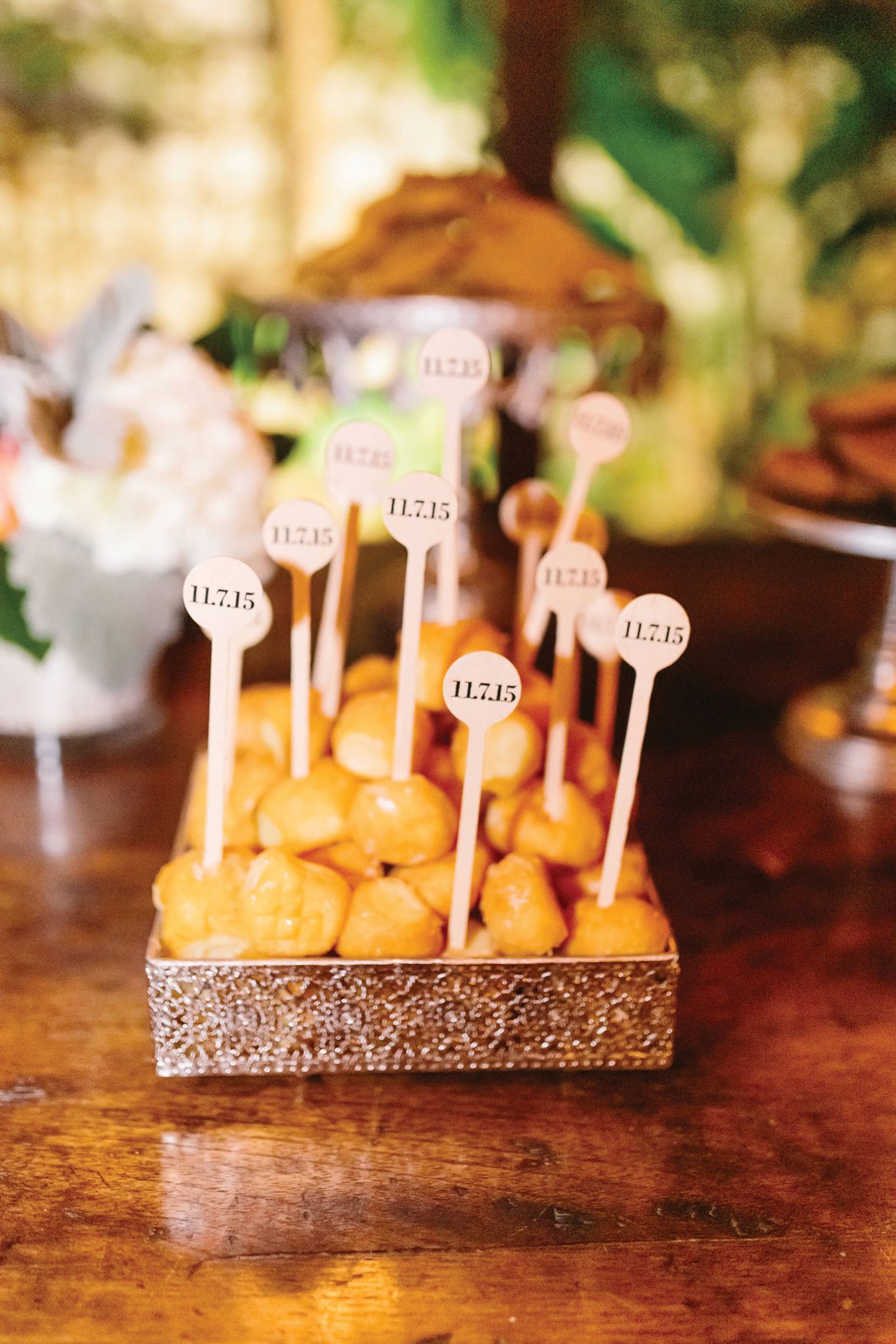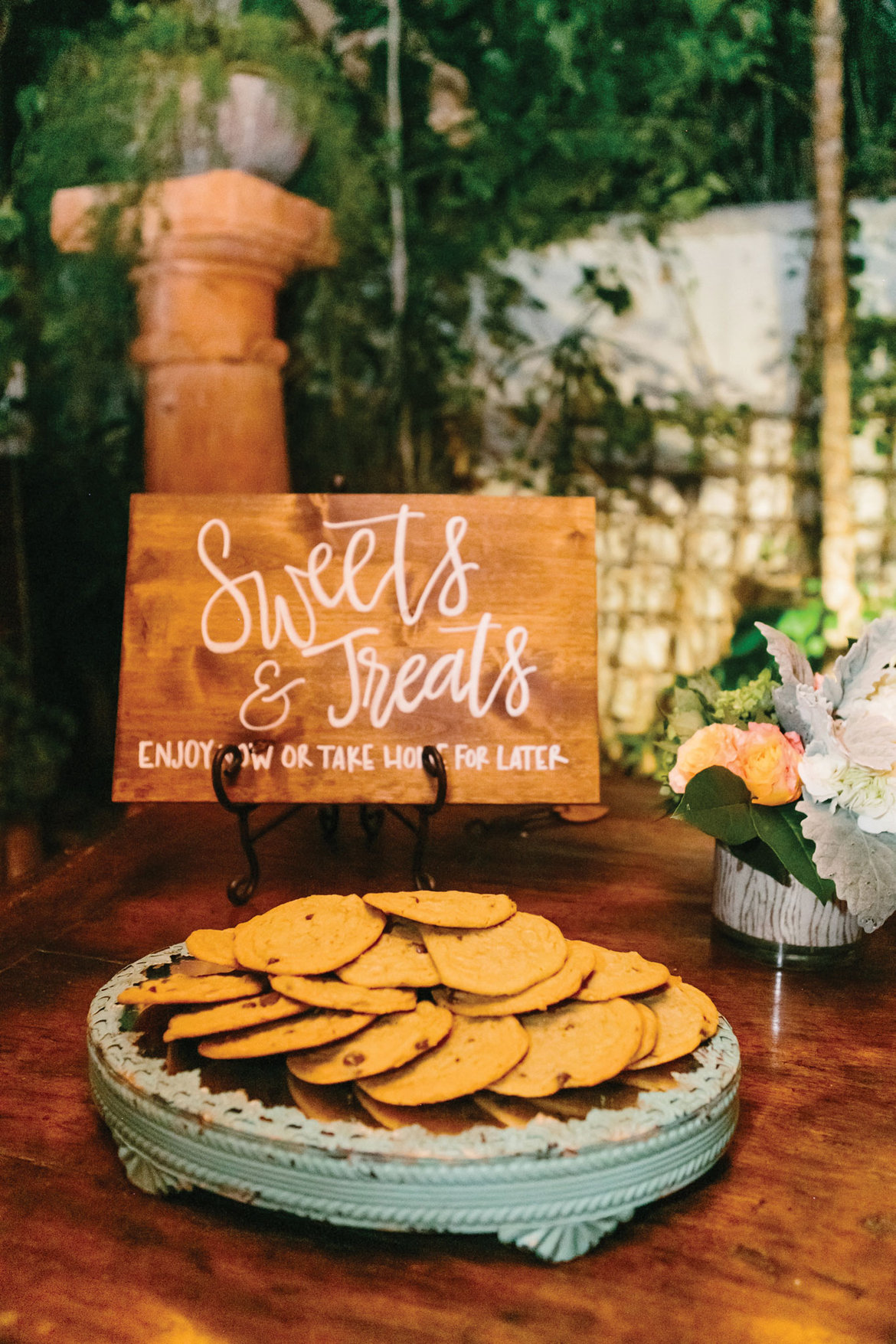 Photo Credit: Photography by Paulina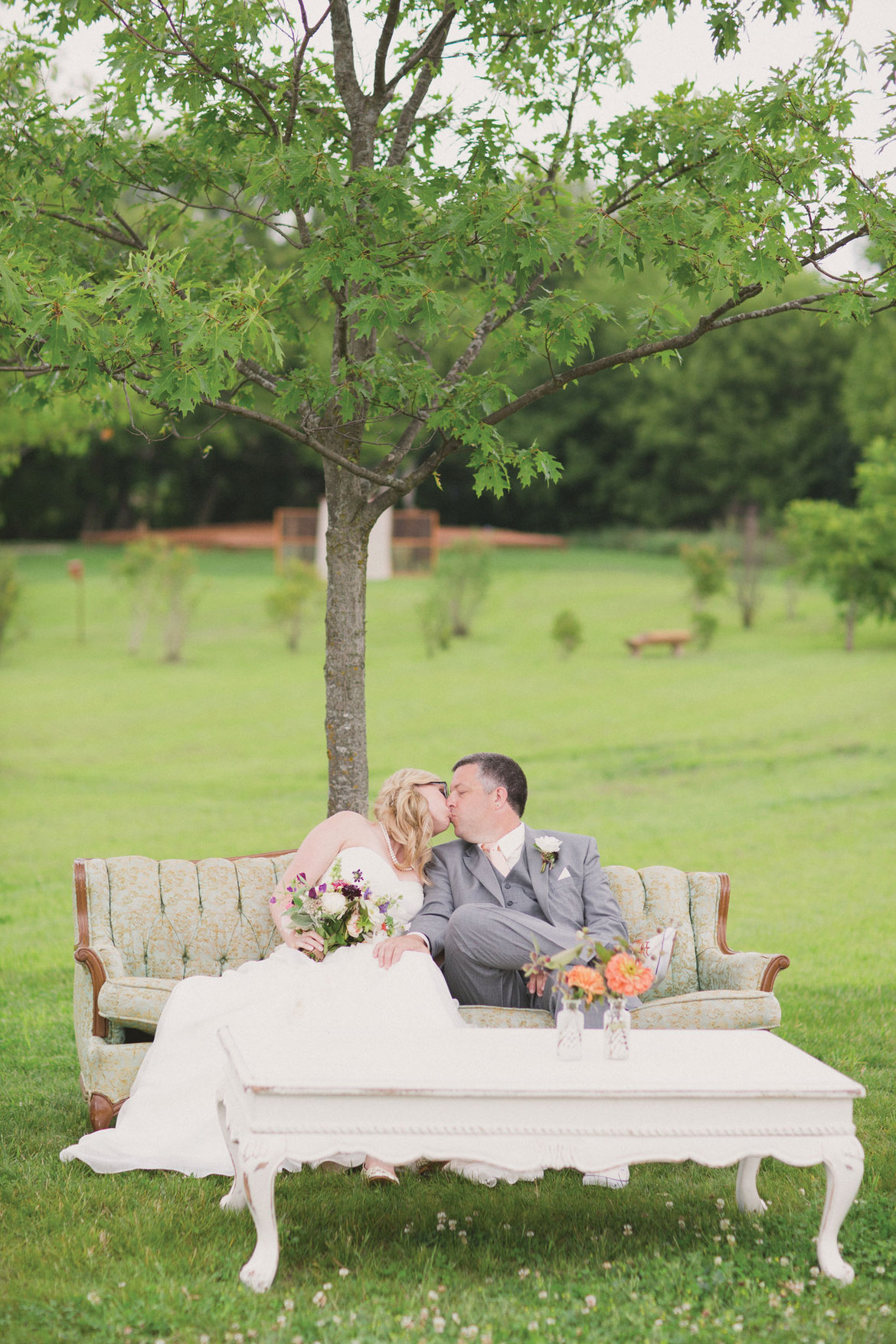 Warm and welcoming. Two words that perfectly describe people from the Midwest — and their weddings. "There is a lot of talk about the guest experience when couples first come in," says Alison Laesser-Keck, owner of VLD Events in Ann Arbor, Michigan. To that end, "Depending on the time of day, there might be lawn games, a caricature artist, baristas mixing custom cocktails, and a few different seating areas for people to explore and gather. Anything other than just getting in line for an open bar." Farm settings like the one shown here remain popular backdrops to shabby-chic Heartland soirées. "Couples like the idea of having everything take place in one spot — again, so it's easy for guests to relax and enjoy themselves," Laesser-Keck says. She helped the couple find a beautiful spot for the ceremony to take place outside on the grounds.
Once the vows were exchanged, guests followed the bride and groom toward the nearby barn. Inside, tables were adorned with a mix of luxe, textured linens. Assorted fresh-cut blooms were loosely arranged in brushed-gold vessels of different sizes and shapes. Antique doorknobs were repurposed as table numbers. The farm-to-table dinner was served family style. A DJ got people onto the dance floor, and just when everyone thought the party was winding down an ice cream truck arrived to dish up surprise treats. "The one thing I hear from every bride and groom is that they want their guests to have fun, and they want to enjoy their guests," says Laesser-Keck. "It's very important to them to not just make the rounds from table to table, but to party right alongside their friends and family so it's a truly shared experience."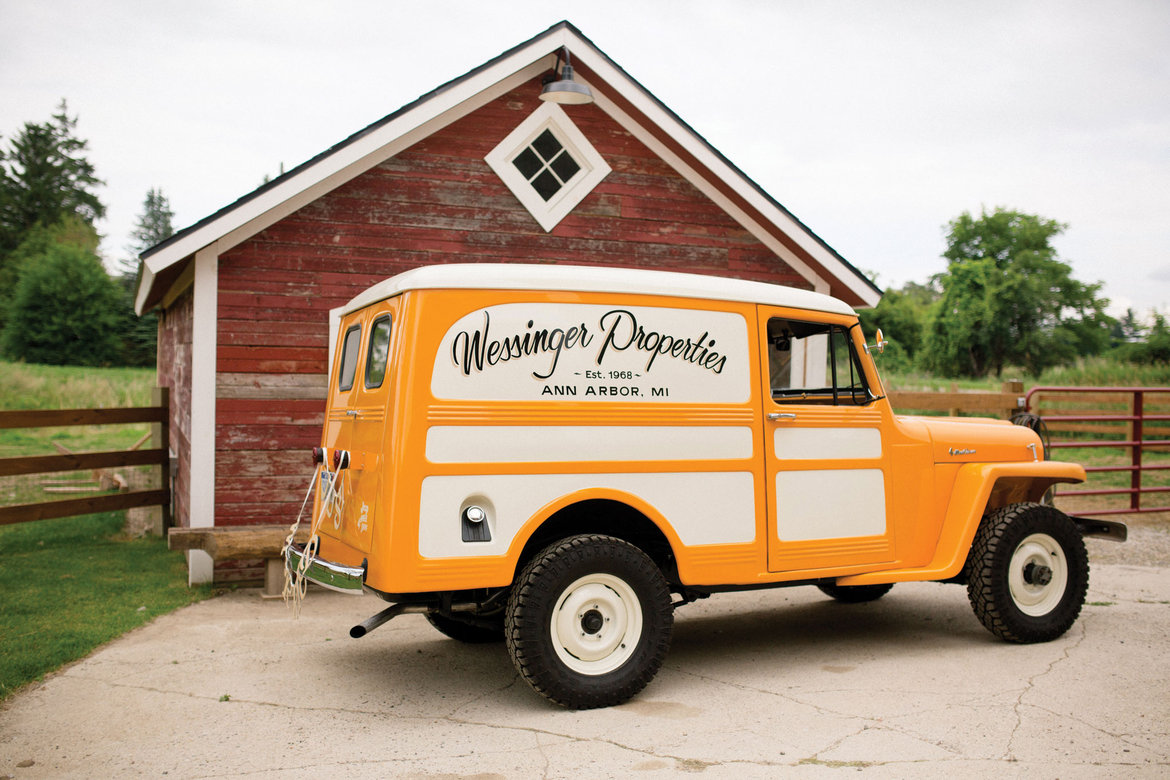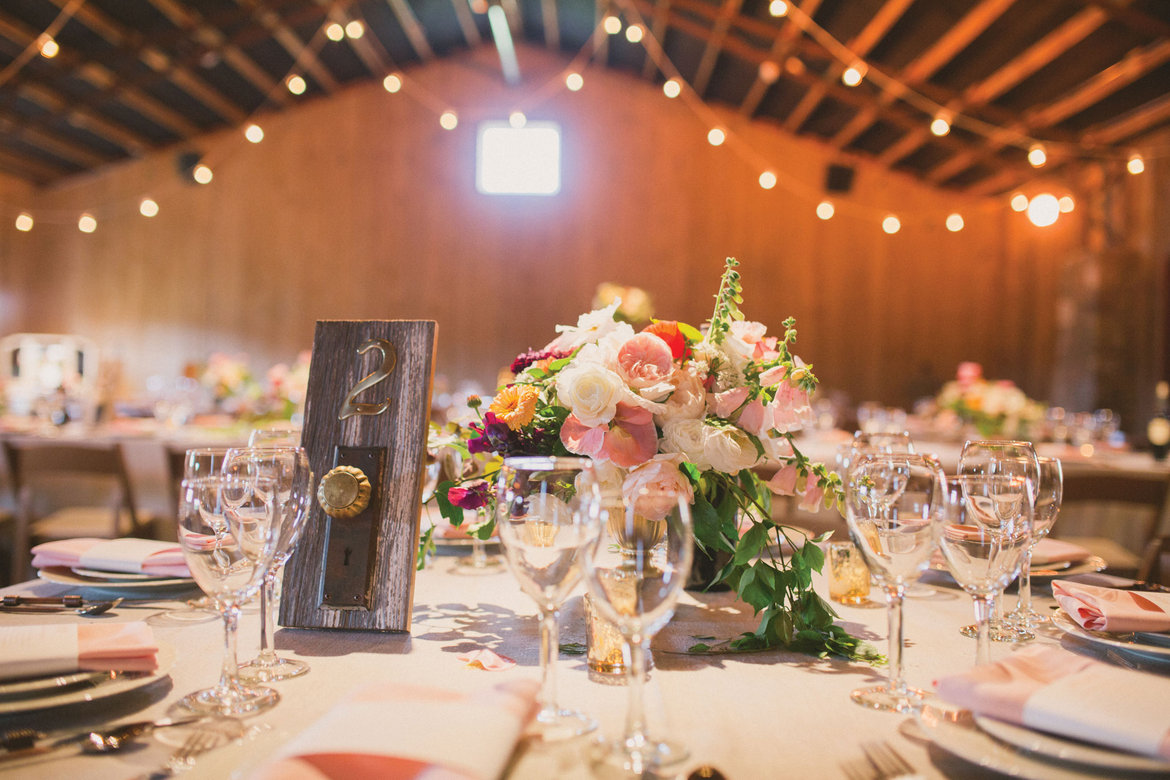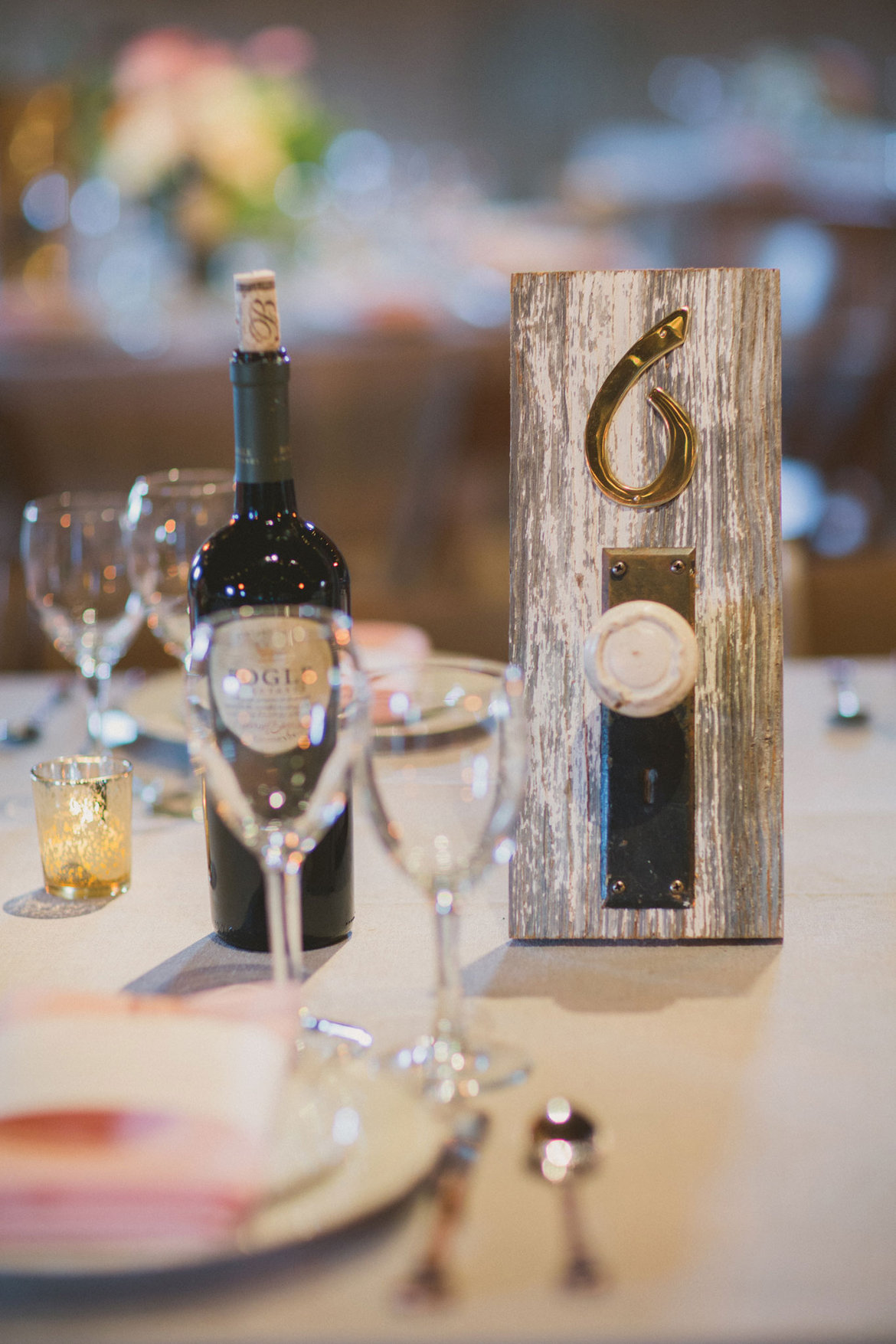 Photo Credit: Abby Rose / Courtesy of VLD Events
Northeast Chic
Couples in the Northeast are all about statement-making style. Location, food, music, atmosphere — all are carefully chosen to make a well-polished point. That's not to say an East Coast wedding is a stuffy affair. On the contrary, couples here place a premium on ensuring their guests feel relaxed, entertained, and wowed, says Jove Meyer, of Jove Meyer Events in Brooklyn. Case in point: this recent celebration that took place in a refurbished industrial building in Brooklyn. The couple fell in love with the space because it embodied everything they love about this New York City borough: it's modern, edgy, gritty and fashionably fun, all at the same time. Meyer created a sense of intimacy in the vast main room by crisscrossing the wood-beamed ceiling with swags of pastel ribbons. A large chandelier and string lights added warmth and charm.
After the ceremony, guests made their way to a cozy courtyard for spice- and floral-infused cocktails. Servers passed duck egg rolls and scallops with bacon, while chefs at the mozzarella station were hand making the classic Italian cheese. Meanwhile, the ceremony space was being transformed for dinner and dancing. Polished wood tables were deliberately kept bare for a more organic look that provided a nice backdrop for the striking floral centerpieces. Instead of place cards, each guest found their name laser-cut in wood. Another fun surprise was the cult-favorite Momofuku Milk Bar naked cake. (Did we forget to mention that East Coast couples are notorious foodies?) "Couples here are particular and style conscious, but they're also romantics at heart," says Meyer. "You'll see a bit of all of that in their celebrations."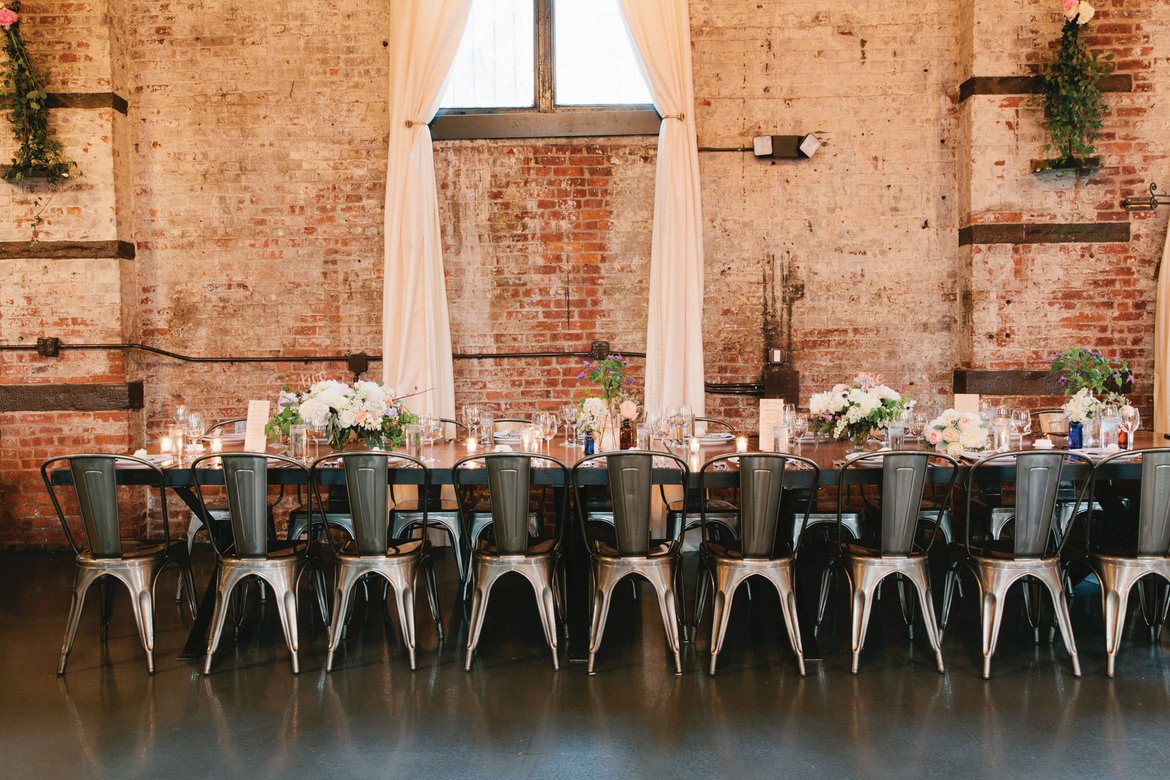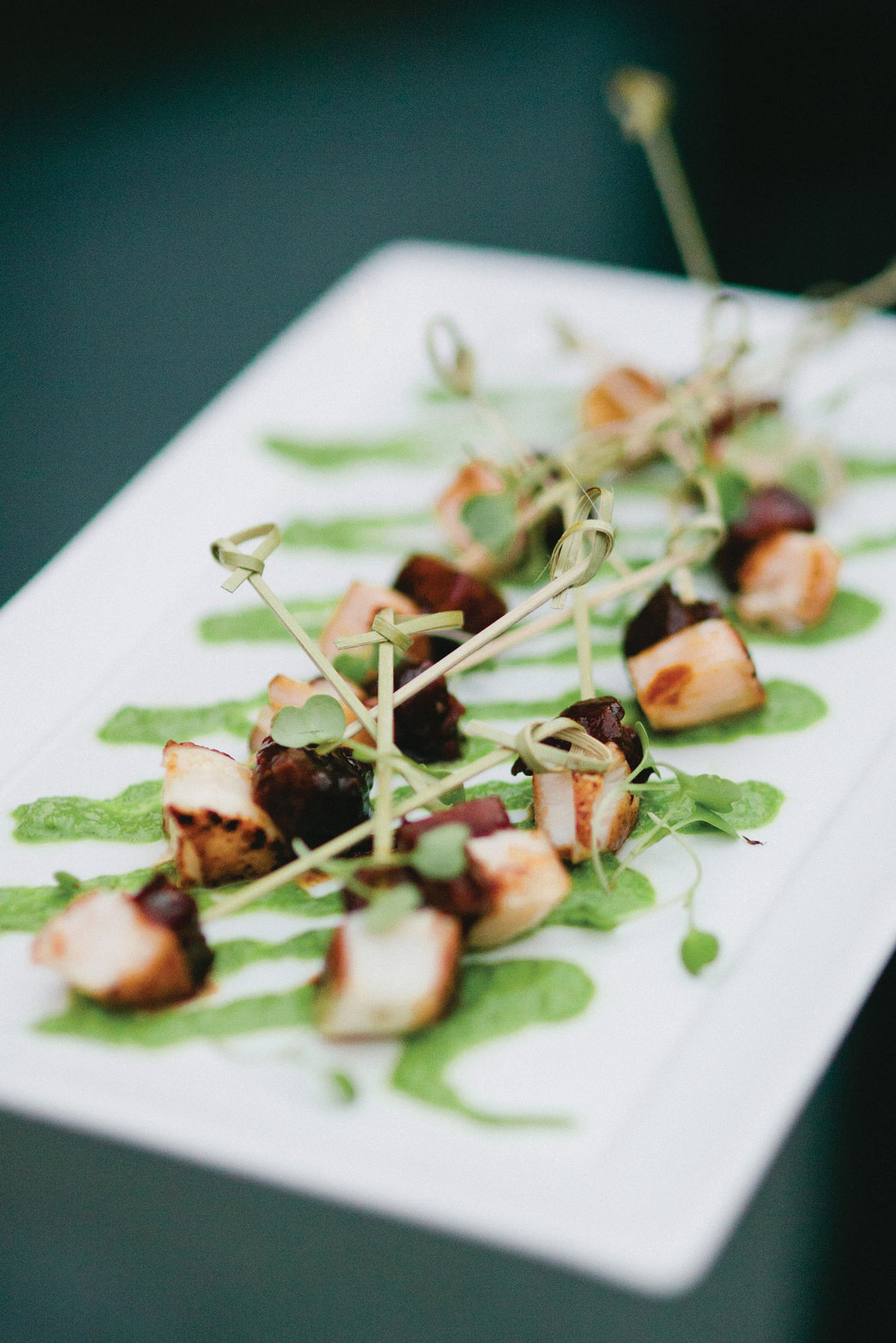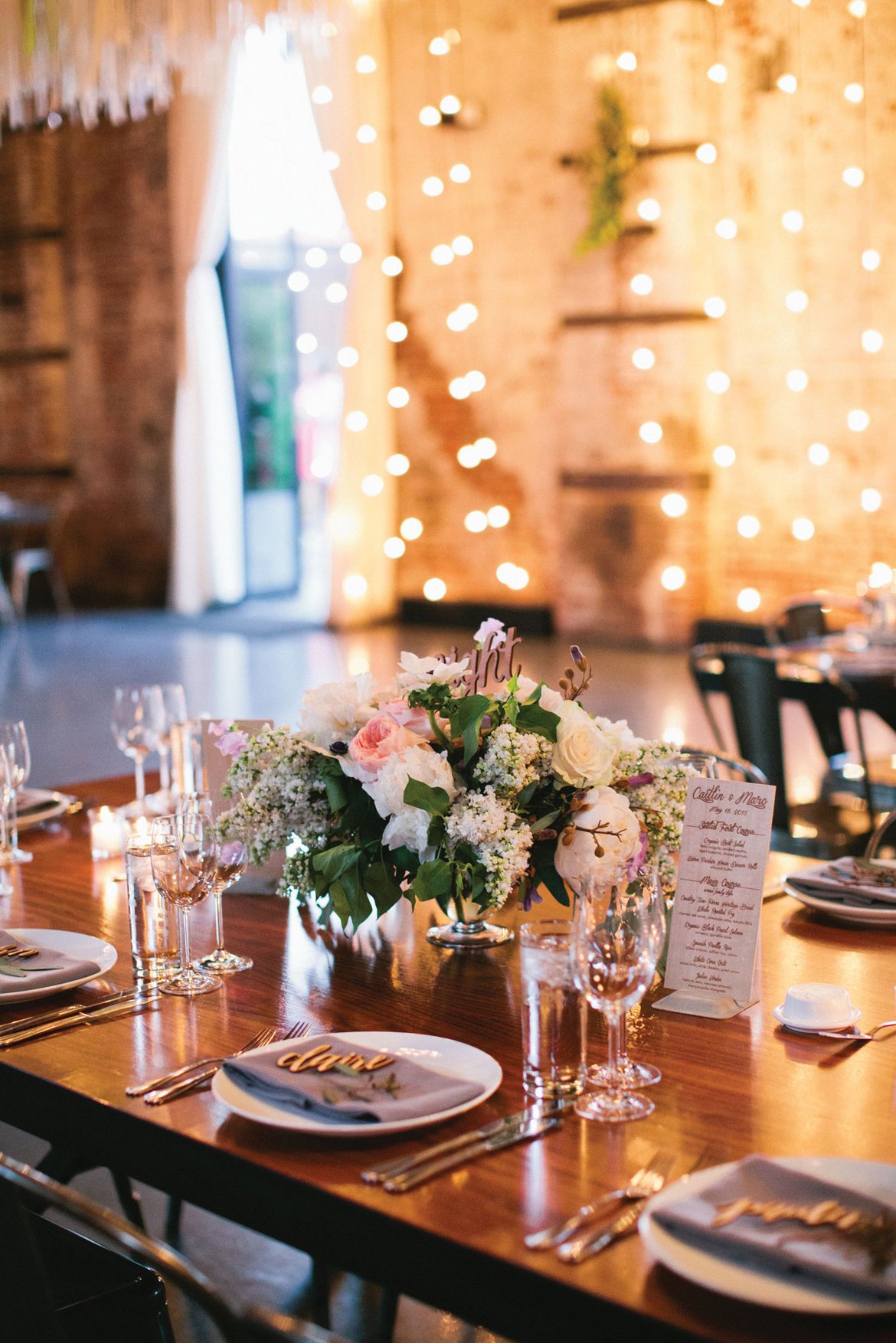 Photo Credit: Sasithon Photography
Southern Charm
Like their counterparts in the Midwest, Southern brides and grooms pride themselves on their hospitality. "A well-thought-out welcome bag is important, as is having cocktails waiting for guests as they arrive," says Sarah Chancey, of Chancey Charm Weddings. Another hallmark of a Southern wedding: it's anything but rushed. "There's a slower pace to our celebrations — no one is hurried through a meal and the mingling is a day- or even weekend-long affair," she says, laughing. To southern brides, an elegant wedding is also one that's a touch extravagant. A perfect example is this Atlanta wedding designed by Chancey Charm's Marilisa Schichinger. For a distinct Southern vibe, the couple chose a historic estate setting that had a lush, romantic aesthetic. The bride put her spin on classic traditions by infusing a hint of Art Deco spirit (perhaps inspired by the celebrations portrayed on Downton Abbey). The champagne, for example, was popped and poured in time for guests to be escorted to their ceremony seats. The bubbly and other libations kept coming as appetizers were passed. Large dining tables were dressed with show-stopping arrangements of hydrangeas and roses dotting the garland runners.
Later in the evening, the couple parted with tradition and welcomed the wildly popular Yacht Rock Revue band to the stage, where they kept guests grooving to the sounds of '70s and '80s soft-rock hits. "Aesthetics are extremely important to brides across the South," says Chancey. "They want the best of everything, but they insist that it not come across as flashy. They want details that are simple and that feel luxurious to guests."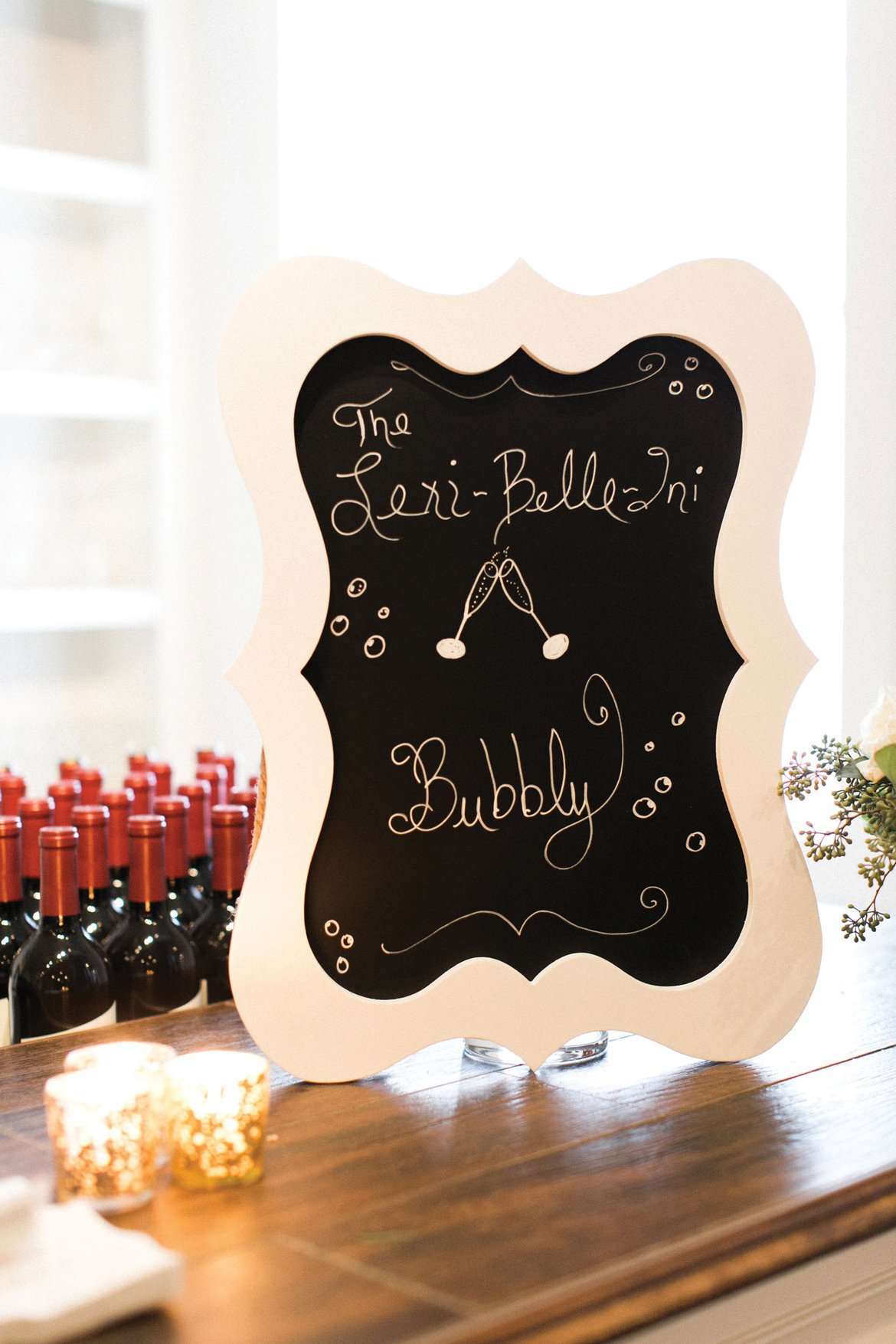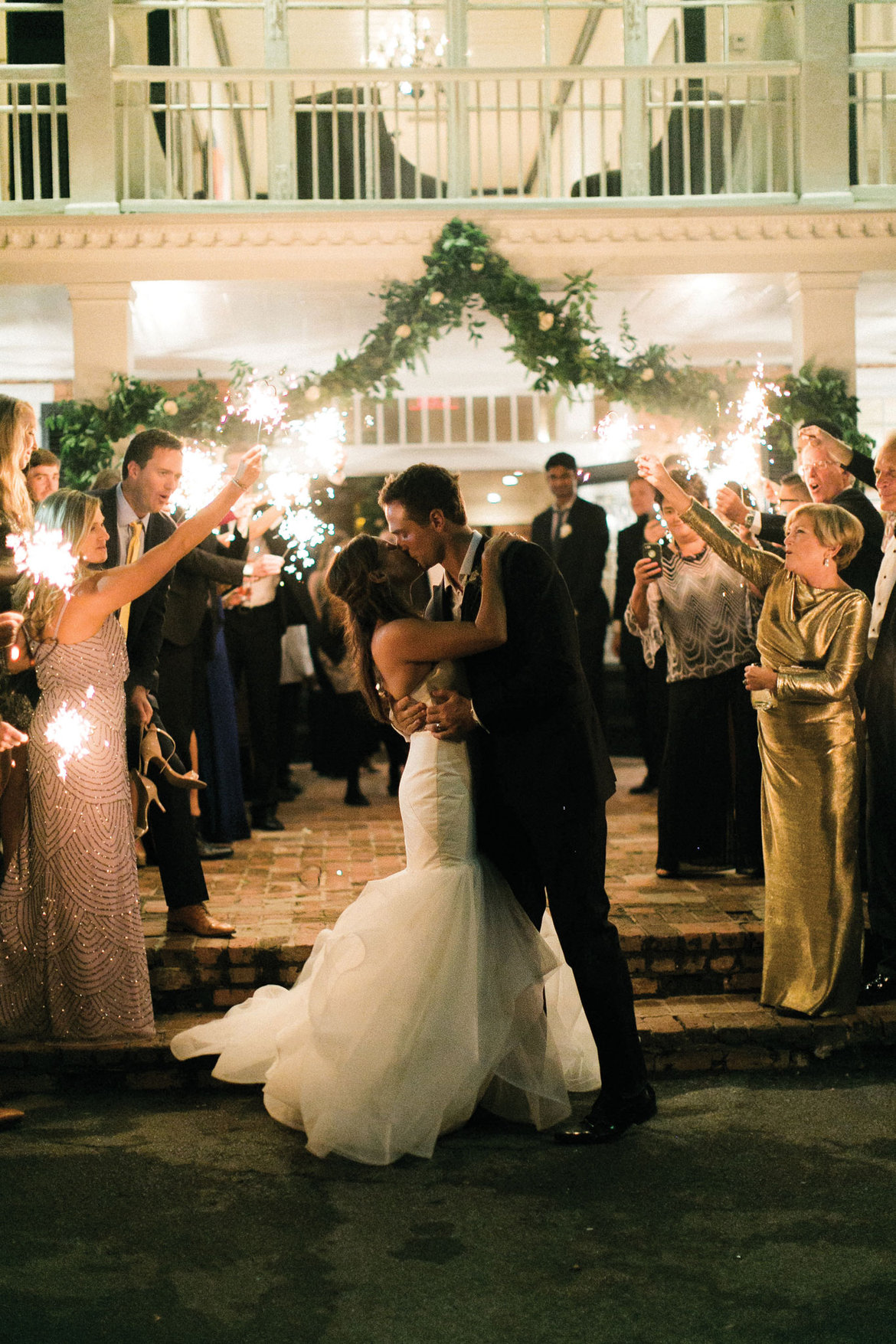 Photo Credit: Haley Sheffield