Lush watercolor details and fresh greenery enhance the natural beauty of this joyful Pacific Northwest celebration held on the cusp of summer into fall.
-AS SEEN IN BRIDAL GUIDE MAGAZINE-
"Our groom, Kory, loves greenery, and his sweet bride, Katie, happily obliged. From there came the idea to use watercolor as a primary motif," says Aleah and Nick Valley of Valley & Company Events. "We focused on shades of emerald, navy and sky blue splashed with gold. Momental Designs' watercolor designs and decor added an extra dose of wedding magic."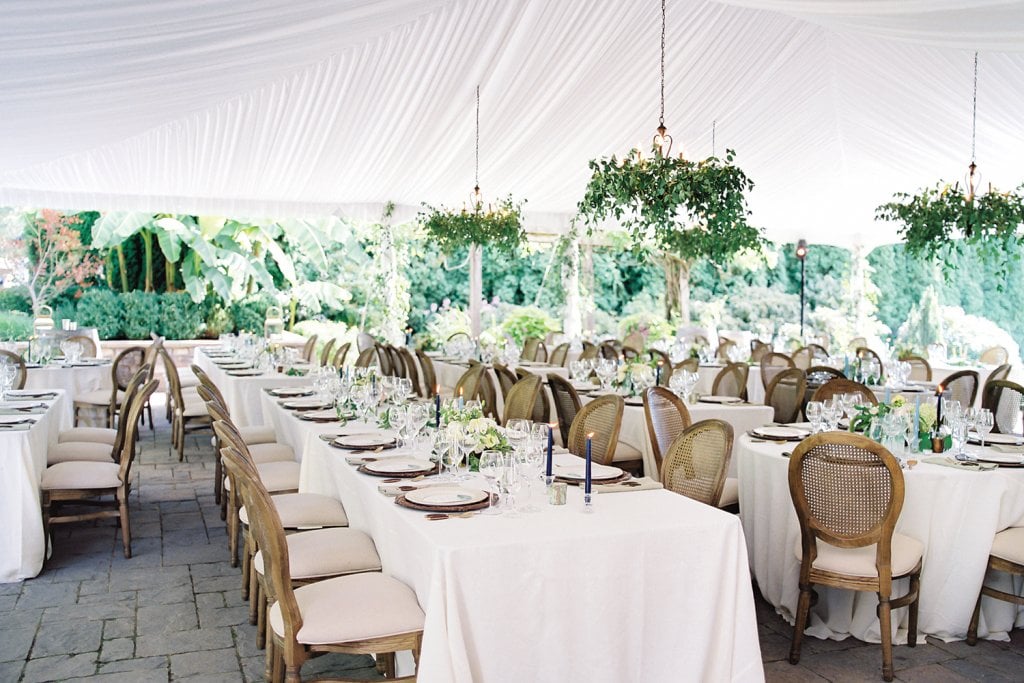 The bride's bouquet, cinched with a green velvet ribbon.
Escort cards displayed on garden arches.
Kristy Rice of Momental Designs created watercolor motifs that were enlarged to fit the bar as well as printed onto fabric for custom cushions.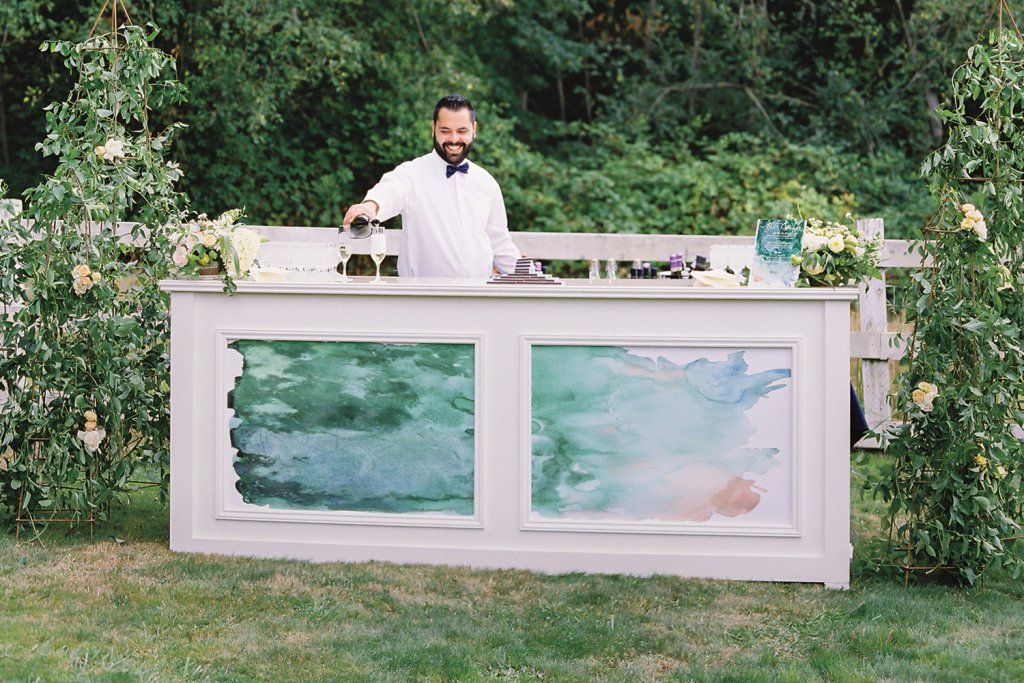 Fresh greens and pure white blossoms were displayed in earthy clay vessels.
Plush velvet sofas and comfy watercolor-print pillows made the perfect nesting spot.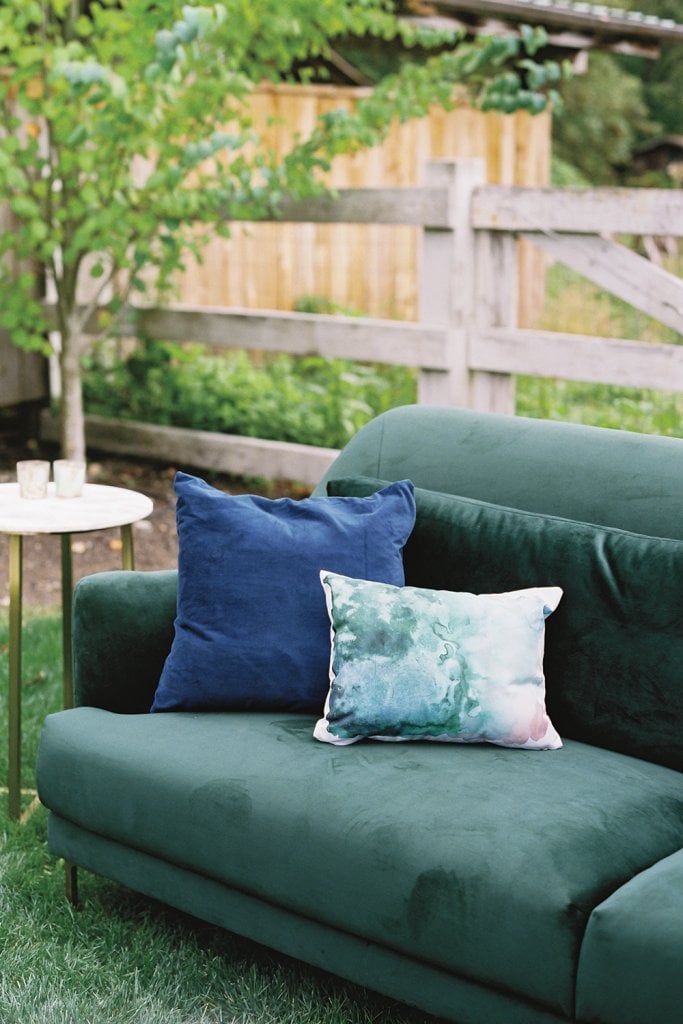 The classic white barn at Chateau Lill.
The invitation suite.
Signature cocktails "Eye Eye Captain" and "20/20 Blur" were a reference to the couple's optometry school, where they met.
Musical instruments at the ready.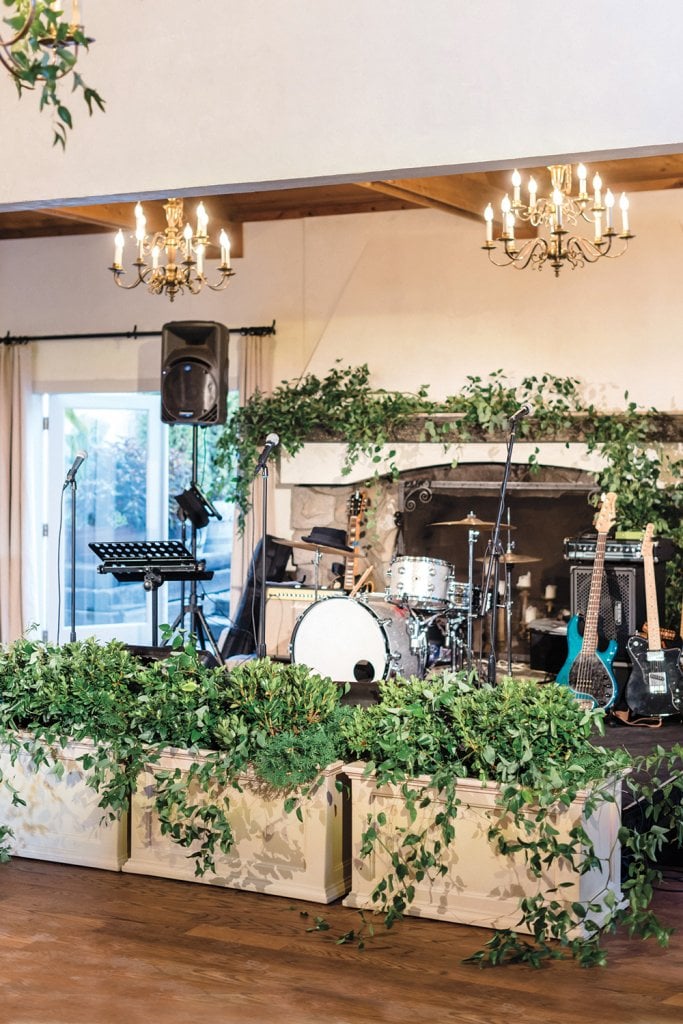 Table settings were at once fresh and earthy.
Vendors