Kick-start your big-day creative process with tips and visual delights from event experts Aleah and Nick Valley.
-AS SEEN IN BRIDAL GUIDE MAGAZINE-
Garden Fresh
A garden-style wedding evokes a sense of romantic nostalgia as well as a timeless charm. It can take place at home, at a venue with sprawling grounds, or in a pretty public park. Elements from a garden wedding can be incorporated into virtually any style of property through table settings, overhead flower installations, linens, and stationery. Think about creating tucked-away areas such as might be found in a rambling garden by creating wonderful tableaus hidden around every corner of your venue. Greeting guests with a refreshment is a welcomed token. Use trailing vines to dress up a dessert table or a playful patterned floral linen to host your wedding cake.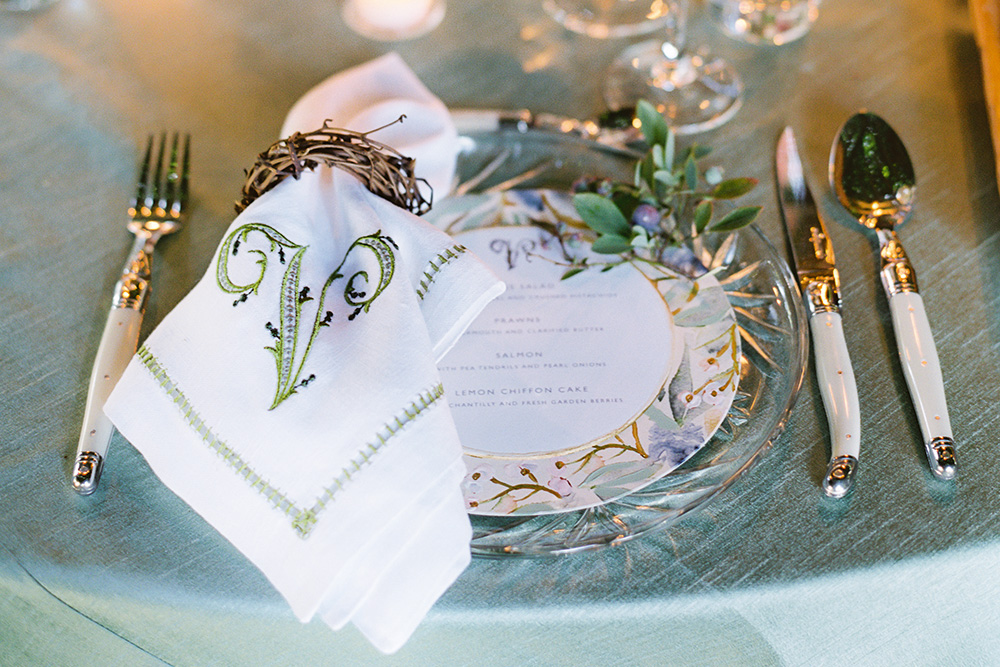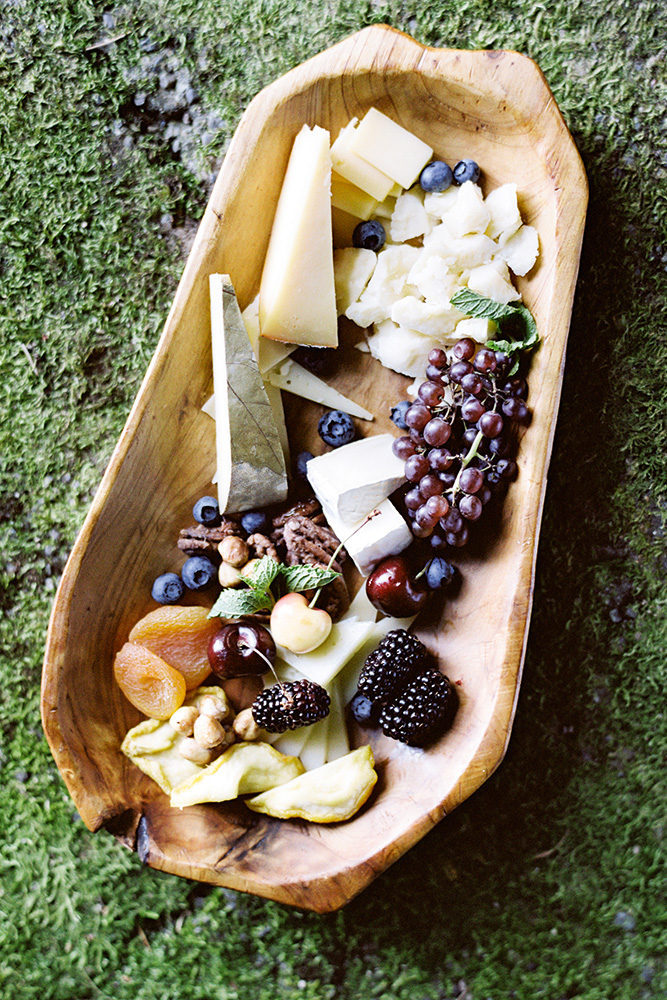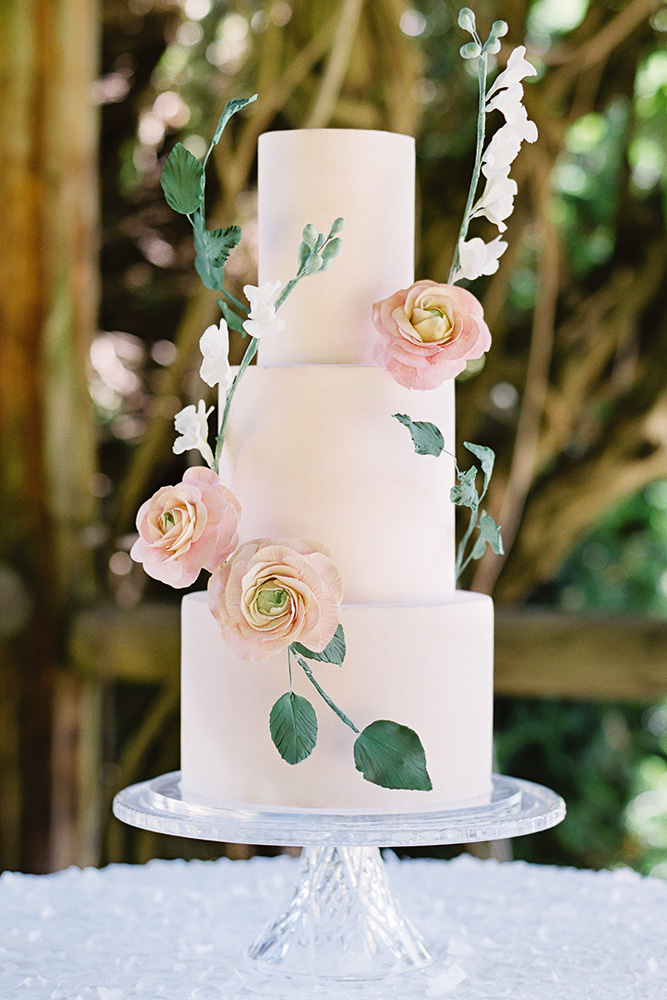 Modern Elegance
To us, modern means a stately look that could take place on a number of stages — quite literally — but also in a studio space, a museum, or at a chic restaurant. Here, dark ghost chairs and black taper candles add a moody, almost gothic edge, but the setting is kept light with crisp white linens and dinner plates. Think sharp and sleek, like tall acrylic stands to hold flowers at the altar or dramatic black flatware with no detailing. For a modern wedding, an open floor plan with room for your party to mingle and flow will always suit a design goal. Keep in mind that modern can often start with clean lines and a minimal feel, but from there flourishing details can add texture while still keeping the mood intact.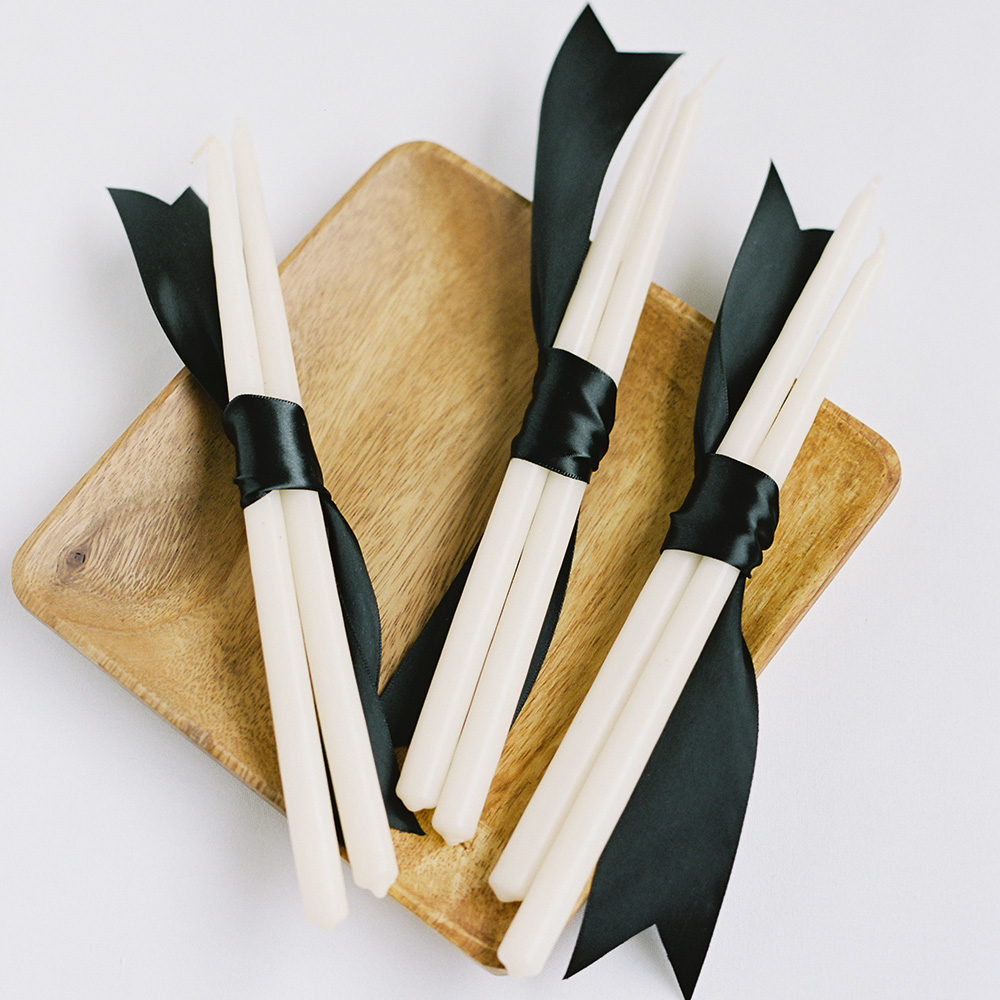 Timeless Romance 
Is there anything more classic than a church wedding followed by a ballroom reception? We think not. The iconic setting shown here is the many-windowed ballroom of the Rainier Club in Seattle, Washington, which we dressed in white Chiavari chairs and satin linens. The décor goal was understated and classic, featuring an overall white palette accented with soft touches and delicate colors. In a twist on tradition, we suggested the couple cut into a smaller three-tiered cake for the ceremonial cake cutting. Guests were then treated to 10-inch cakes set on white ceramic pedestals at each dining table. The test of timelessness was passed with flying colors, with a celebration that truly looked as if it could have taken place in the 1950s, today — or even 20 years from now.


Adapted from
 by Aleah & Nick Valley, Valley & Company Events, published by Gibbs Smith