The breathtaking views from the mountaintops surrounding Park City, Utah, proved the ideal backdrop to one local couple's dream summer wedding.
"No matter that most of the planning took place when there was six feet of snow on the ground," laughs event designer Michelle Cousins, founder of Michelle Leo Events.
The loveliness began with the exchange of vows on the front lawn of a private home that was tucked into a grove of aspens. Flower-filled wooden boxes lined the aisle.
The flower girls wore darling boho-chic dresses.
After the ceremony, guests were free to grab a beverage, mingle and play. Some chose to take a chair lift to the top of the mountain where fresh-squeezed lemonade and an awesome photo op awaited.
Others chose to get silly playing lawn games or hamming it up in the Photo Booth Bus — a refurbished 1960s Volkswagen bus.
Before guests had an inkling to wander off too far, the pull of food drew them to the backyard. There, they filled their plates with everything from sushi rolled on site to Italian fare to fresh-spun cotton candy.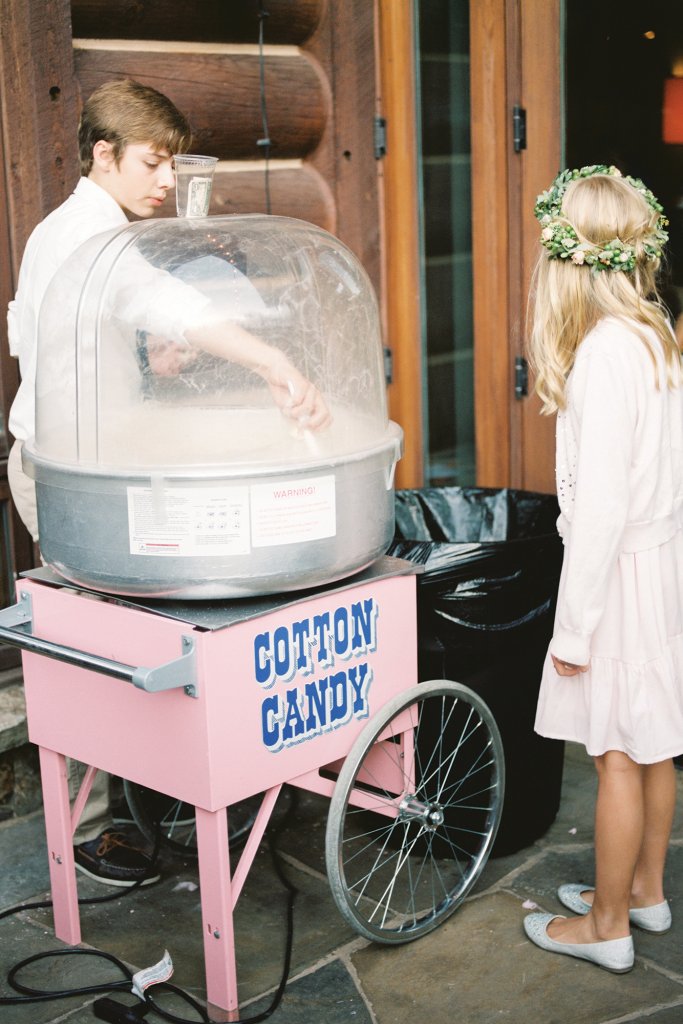 "The bride is an artistic free spirit, so everything needed to look wild and unstructured," Cousins says. That was true both of the flowers and the overall decor. Most dining tables were left bare save for a lush garland and votives.
True to the couple's playful style, they hired a 10-piece swing band made up of area high-school students. Milk and cookie shooters kept dancers energized. But when the time came for the party to wind down, everyone gathered again on the front lawn to see the couple happily zoom away on the groom's trusty motorcycle.
Photo Credit: Megan Robinson Photography