A sprawling ranch lavished with lace and crystal accents was the setting for an at-home wedding under Wyoming's big sky.
-AS SEEN IN BRIDAL GUIDE MAGAZINE-
"The wedding was a family affair through and through. The bride's aunt and mother were the planner-designers, and the setting itself is a family-owned ranch," says planners Jane Carter-Getz & Ellen Carter, owners of Belle Cose. 
A ceremony with a view: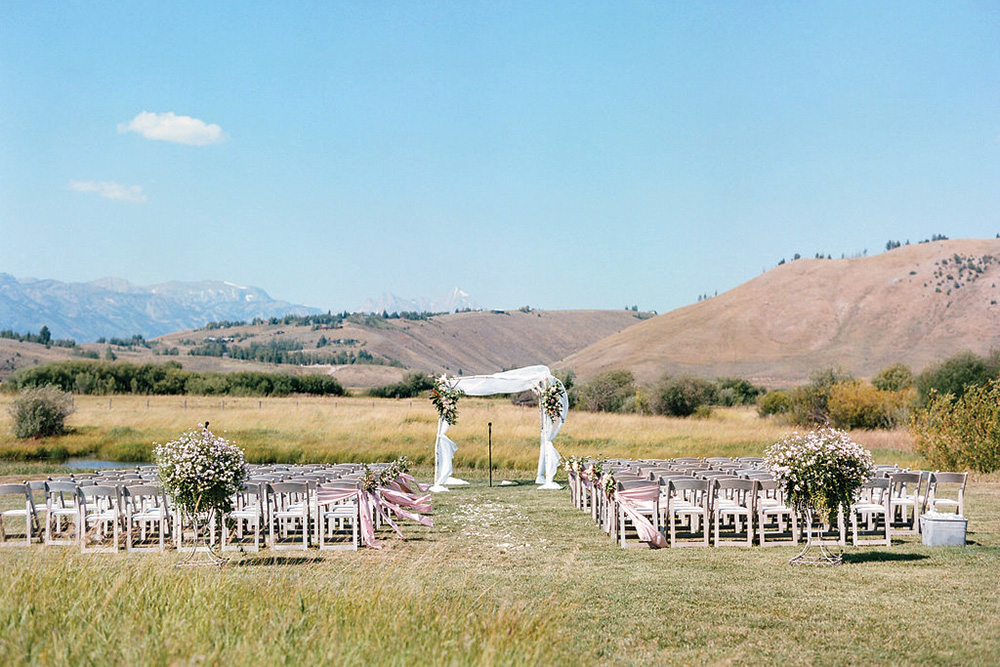 Custom stationery depicts local Jackson Hole monuments.
Delicate green "ivy" silk ribbons secure the rings.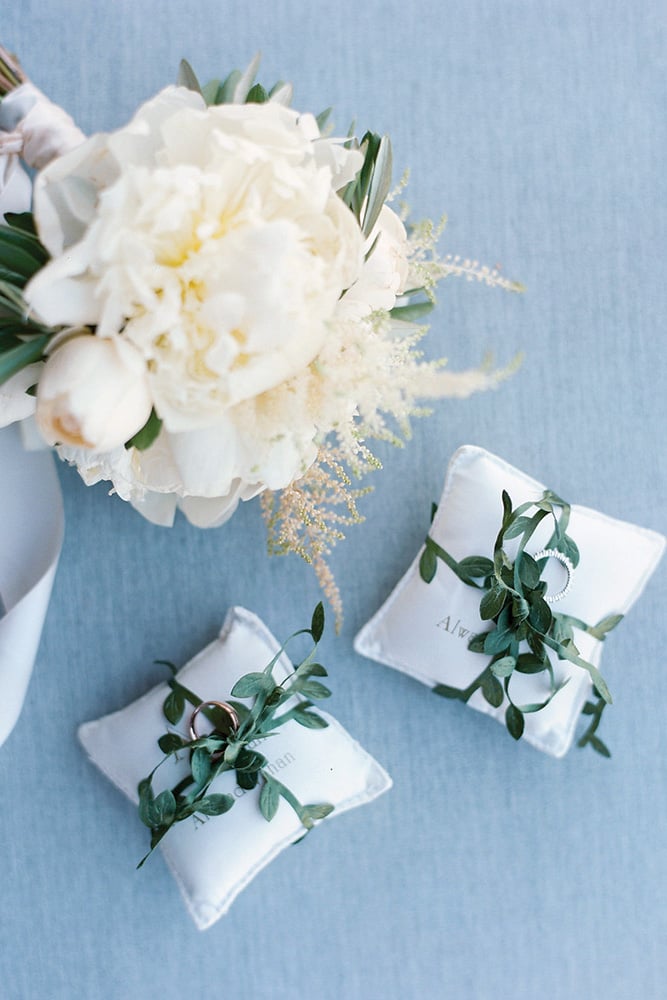 The beribboned wedding programs on display in a vintage wheelbarrow.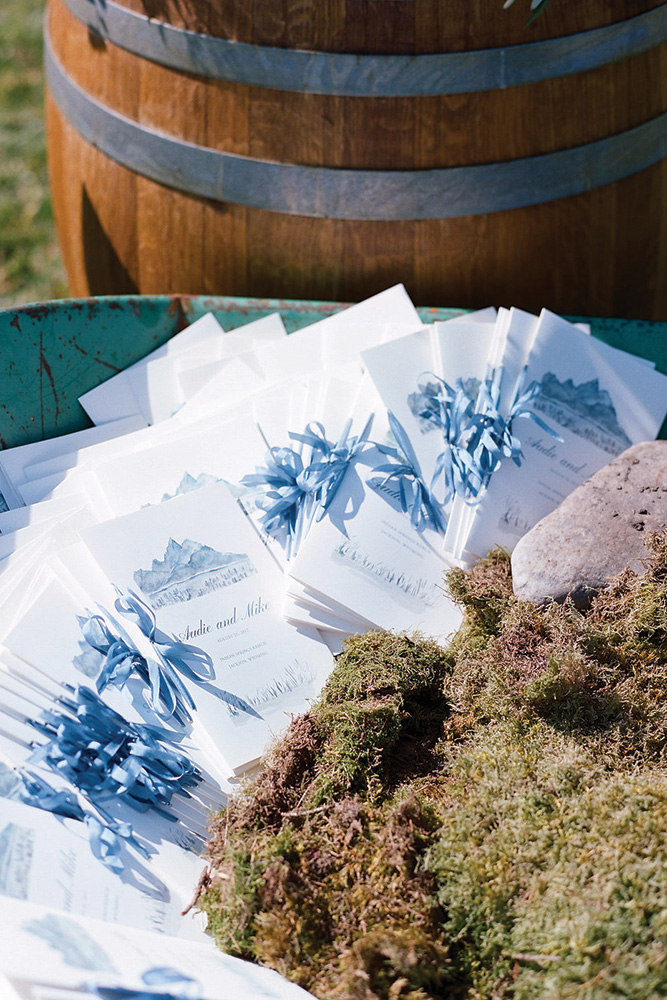 A teepee served as a pre- and post reception gathering spot.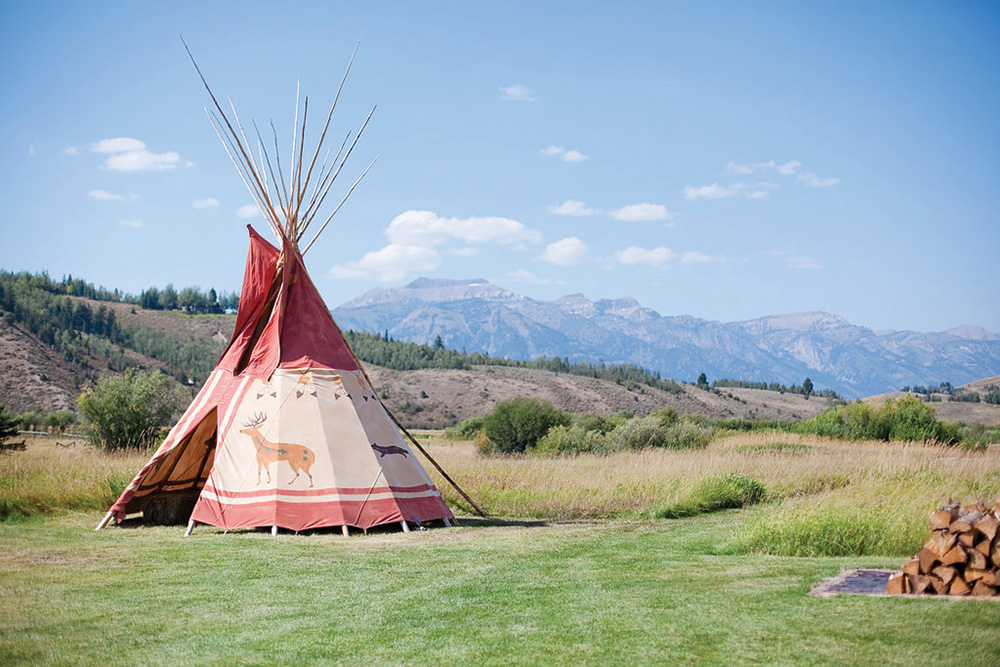 The hand-lettered seating chart was made by a family member.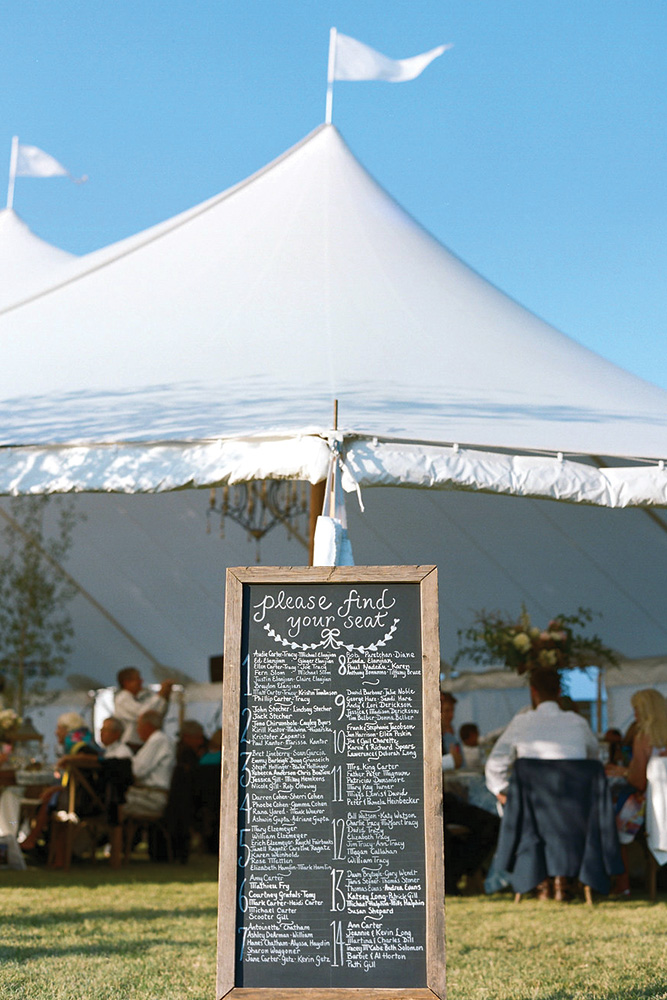 The barn was swagged in fabric and string lights.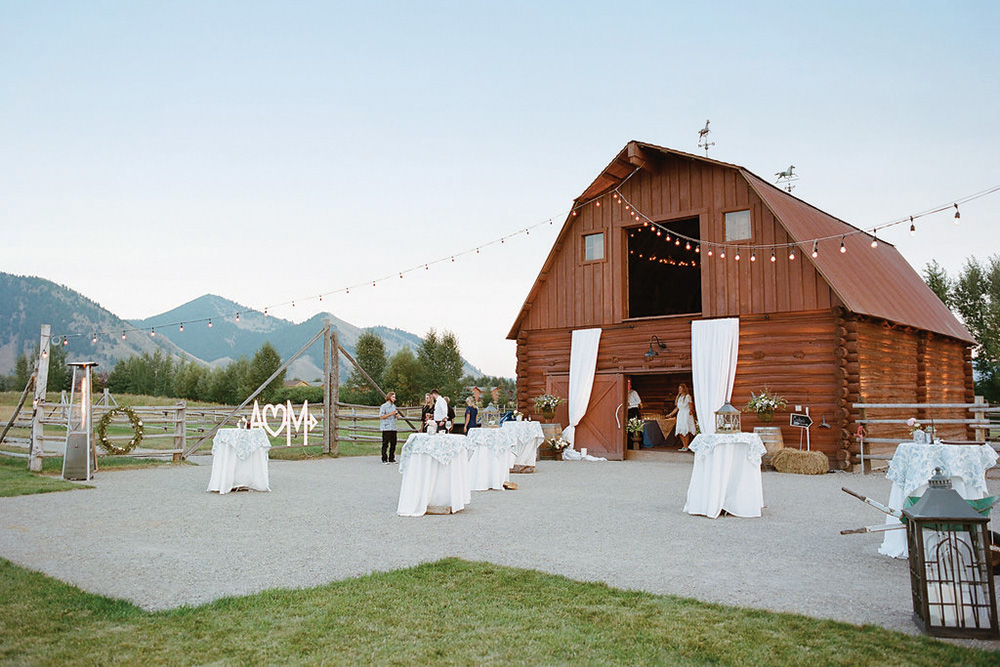 Custom-crafted Mr. and Mrs. signature cocktails in fruity shades echo the prevailing floral palette.
"The blue and white color palette put a crisp, formal spin on the surroundings while the lush pink and white floral design added warmth and romance."
A custom lace overlay complements the blue dinnerware, glassware and linens.
The hand-painted cake was accented with a fresh peony, a favorite bloom of both the bride and her mother.
Vendors
Photography: Carrie Paterson
Planning & design: Jane Carter-Getz & Ellen Carter
Flowers: Lily & Co.
Calligraphy: Amy Carter
Catering & Cake: Fine Dining Group
Rentals: Canvas Unlimited
Stationery: XOWYO Paper & Press