Planning a bridal shower can really put your creativity to the test. From the tried-and-true to the truly new, we've compiled some of the most interactive games to keep the party alive, and the bride laughing.
By: Emily Goldman
1. Wedding-Themed Scanvenger Hunt
Have guests find something old, something new, something borrowed, something blue, from their surroundings – whoever finds all of these wedding-musts, first, wins!
2. "Who Said It?" Game
3. Guess the Dress
Give everyone a pencil and let their inner designer loose! Have everyone draw what they think the bride's wedding dress will look like. Etsy has plenty of printable options, including the below from KrysteenaMarieDesigns.
Photo: KrysteenaMarieDesigns
4. Signature Couple Cocktails
If the bride and groom love a good mixed drink, have your guests concoct the perfect couple cocktail with the best name. The winning drink will be served at the reception!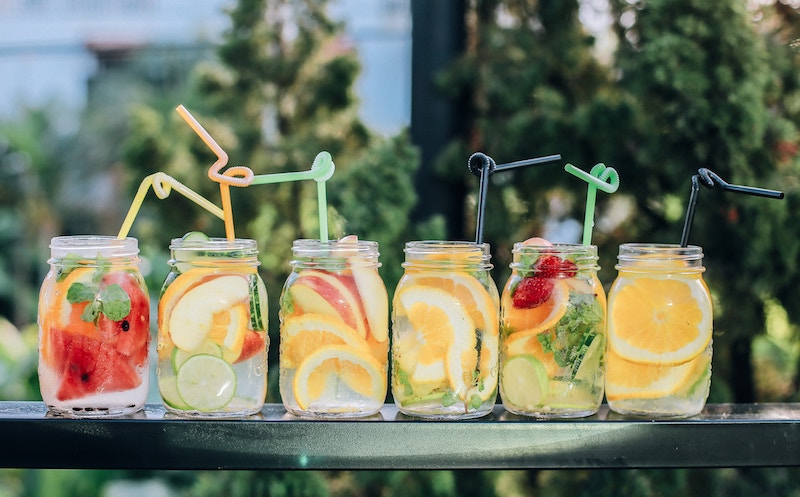 5. Famous Couples Throughout History Guessing Game
Have guests write down their favorite famous couples (think: Romeo & Juliet, Cher & Sonny, Kim & Kanye) on index cards, put them in a pot and mix them up. Next, have each person pick an index card out of the bowl, and tape to their forehead. Go in a circle and have each person guess the trailblazing pair on their card. No peeking!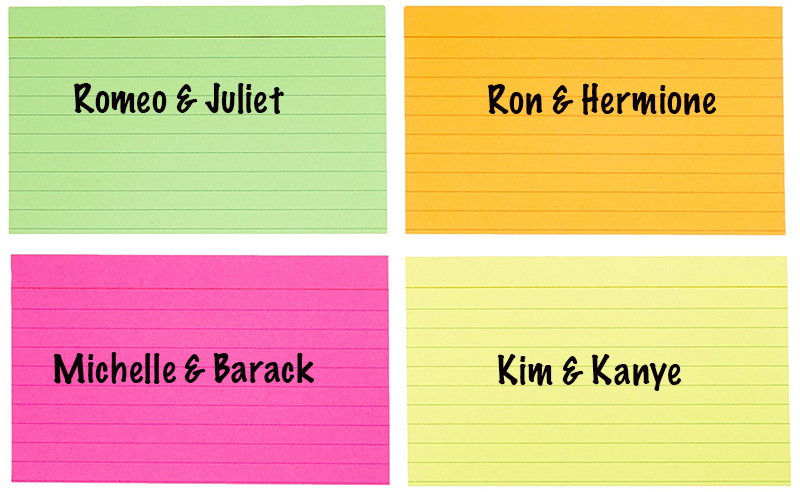 A fun bridal-twist on classic bingo. Have attendees write down eight gifts they think the bride will receive at the shower. Mark off the ones you get right as the bride opens presents – the first to get three in a row wins!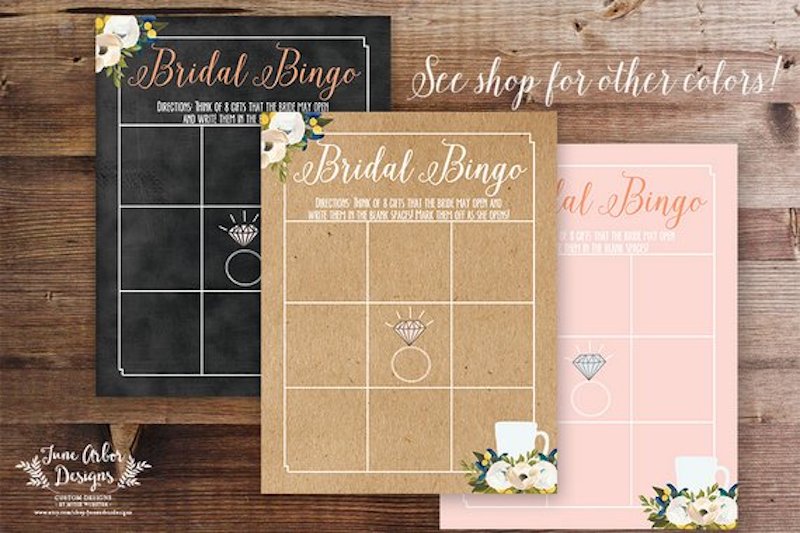 Photo: June Arbor Designs
7. What's in the Bride's Bag?
See who knows the bride best with a game of "what's in her bag." The person with the most items correct items wins.
8. Emoji Pictionary
14. Scratch-Off Game
15. Donut Wall
Who doesn't love a good donut? Blindfold guests and let them go nuts. Everyone wins because, well...donuts. 
Now that you have the games down, make sure you capture the fun moments with 25 Photos You'll Definitely Want from Your Bridal Shower.