Your wedding-day bar should not only look great but also be well staffed and stocked with just the right amount of drinks for your guests. Here, our guide to setting the stage for an unforgettably festive affair.
By: Sharon Naylor
Budget-Friendly Ideas
Consider offering specialty cocktails in smaller glasses, says Annie Lee, wedding planner and owner of Daughter of Design in NYC, "because people often take a few sample sips and then end up switching to their regular drink of choice."
"Not having a crazy variety at the bar also keeps guests focused and your alcohol purchases straightforward," says Ritchie. "No one wants to read a menu of 15 different cocktails."
"Keep it simple with five liquors, jazzing them up with interesting flavors like mango juice, pomegranate juice, and other flavors," says Ritchie.

Photo Credit: Moss & Isaac
Speak with your caterer about providing your own alcohol, which can be a great way to save if you can arrange to transport the liquor to your venue. Be sure to ask about any corkage fees that may be applied, should you go this route, as they can be stiff (up to about $10 per bottle). Fees can be negotiated and even waived, so this is a key question to ask.
Select locally made beer and/or wine, working with vineyards and breweries to avoid the markups found at retail outlets.
"Don't leave your liquor choices up to the hotel or restaurant," says Zraly. "They will often choose the beverage types with the biggest markups. Find someone who knows a lot about liquors and wines, and have them help you make selections or source your beverages."
Consider forgoing champagne. Guests will toast you with whatever drinks they have in hand at their tables.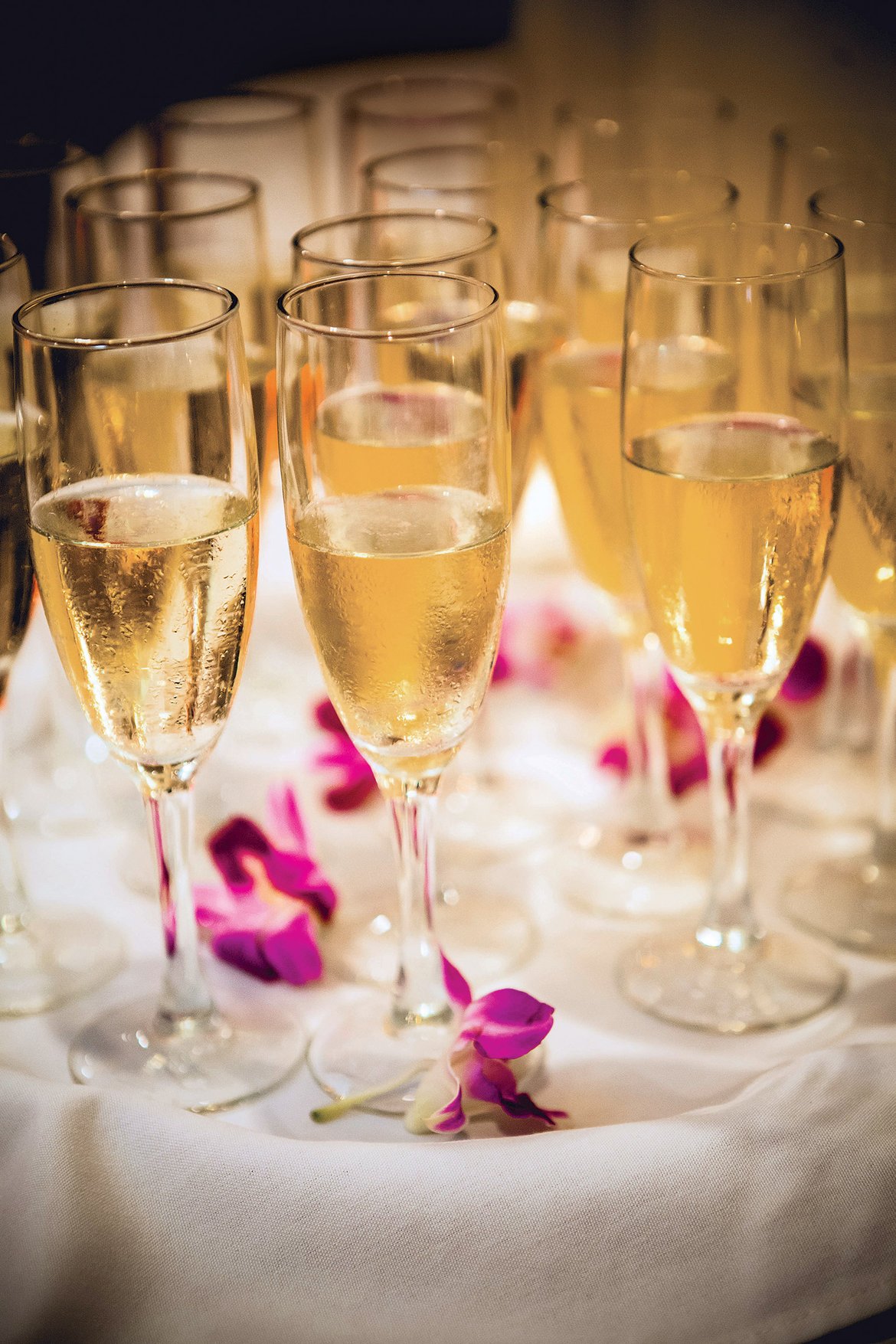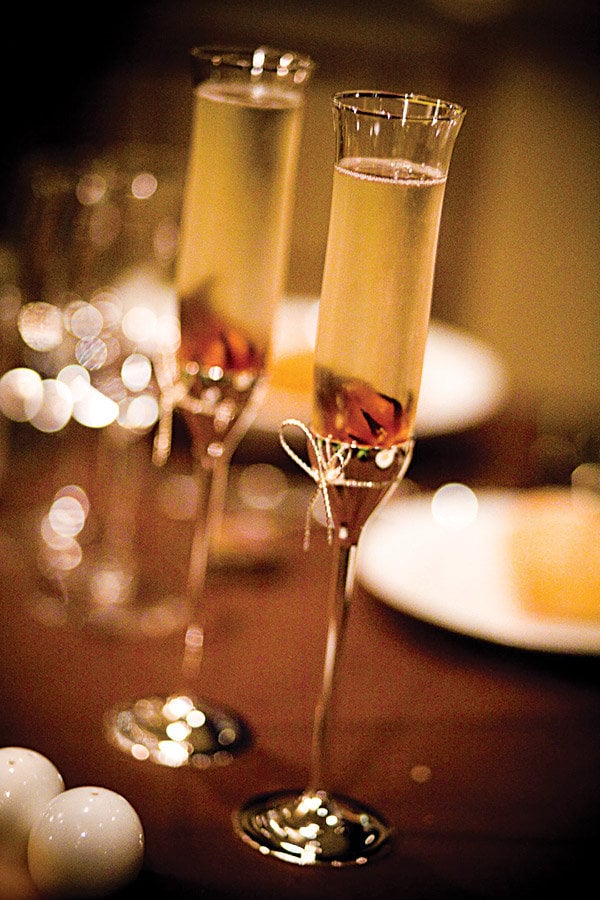 Photo Credit Dean Michaels Studios (left); Daughters of Design (right)
Limit the opening of bottles. "If waiters have free rein, they're just going to pour and pour," says Zraly. "Lay down the law about bottles only being opened as needed."
What You'll Need for 100 Guests:
10 bottles of vodka
6 bottles each of gin and rum
4 bottles of scotch
2 bottles each of whiskey, bourbon, tequila and Triple Sec
2 bottles of vermouth
Have on hand: 2 cases of beer, 2 to 3 cases (36 to 48 bottles) of white wine and 4 to 5 cases (24 to 36 bottles) of red wine.
Three cases (36 bottles) of champagne should be enough.
Also, be sure to arrange to have plenty of soft drinks and water (sparkling and flat) on hand.
Pages