Torn about which hues to use for your wedding? We teamed up with Chrissy Ott, the founder of The Perfect Palette, to help you find the perfect shades for your celebration's theme and season.
By: Stefania Sainato

Perfect for: 
Channeling a celebratory vibe. "Coral is one of our favorite colors this year and it's easy to see why! We love to see it used for destination weddings and seaside affairs," says Chrissy. This shade works best for spring and summer but when styled the right way, it could also be used in the colder weather months.
Palette we love:
Coral, Peach, Gold & Ivory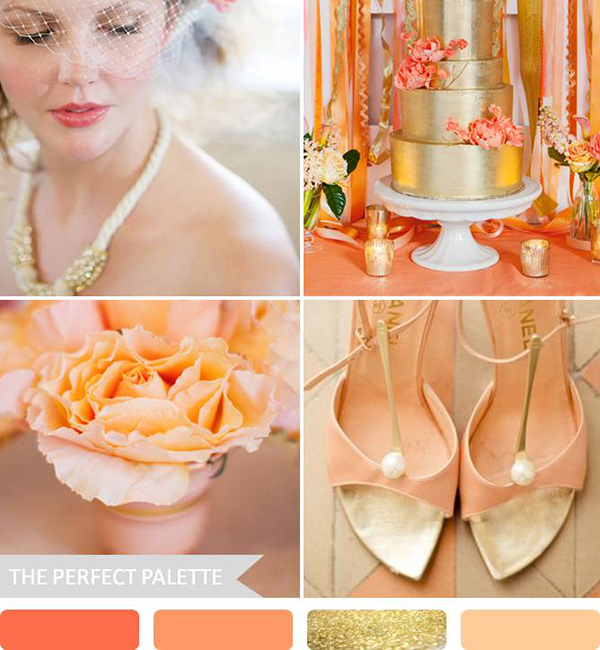 Photo Credit: The Perfect Palette
More color combinations:
Coral & Gold
Coral & Yellow
Coral & Aqua
Coral & Navy Blue
Coral & Lime
Coral, Peach & Lemon
Coral, Peach & Gray
Coral, Peach & Pink
Coral, Antique Gold & Navy Blue
Coral, Fuschia, Pink, Taupe & Ivory
Coral, Chocolate Brown & Ivory
Coral, Burnt Orange, Gray & White
Coral, Aqua, Orange & Light Sage
Coral, Peach, Pink, Tangerine & Taupe
Get more coral wedding ideas ►
Pages