Torn about which hues to use for your wedding? We teamed up with Chrissy Ott, the founder of The Perfect Palette, to help you find the perfect shades for your celebration's theme and season.
By: Stefania Sainato

Perfect for: 
That instant romance factor. "Fuschia is fabulous for many reasons — it's bursting with feel-good vibes and it works best with glamorously-styled affairs," says Chrissy. This color can be used in any season; pair it with black to really make it pop. 
Palette we love:
Fuschia, Gold & Beige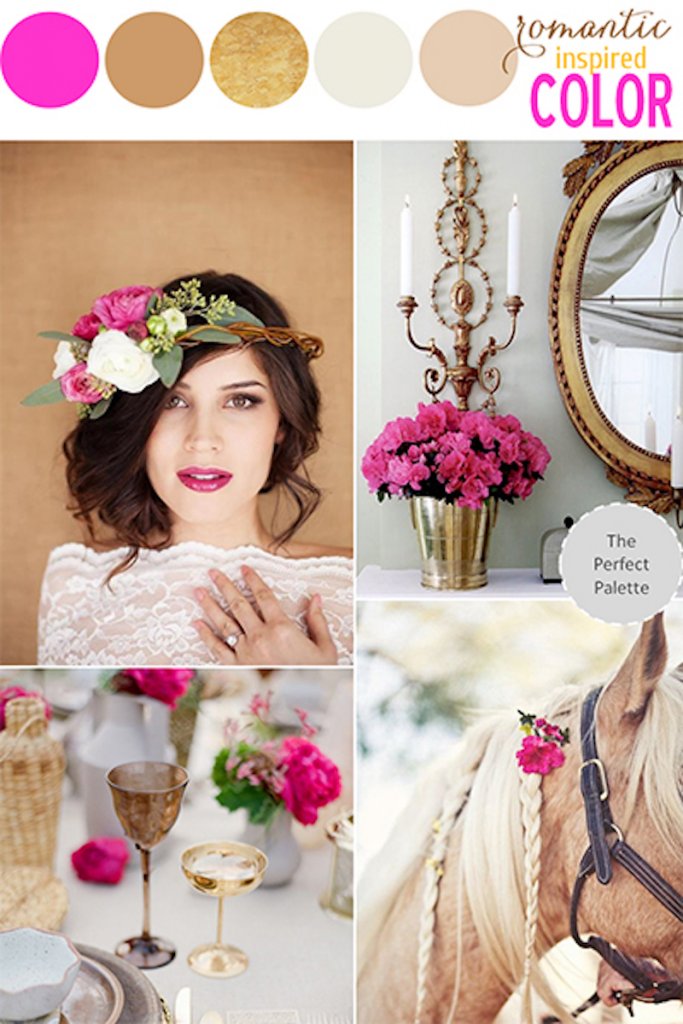 Photo Credit: The Perfect Palette
More color combinations:
Fuschia & Light Pink
Fuschia & Latte
Fuschia, Light Pink & Navy Blue
Fuschia, Gold & Beige
Fuschia, Fluorescent Purple, Lavender & White
Fuschia, Lavender, Gold, Blush Pink & Ivory
Fuschia, Navy Blue, Powder Blue, Camel & Ivory
Fuschia, Coral, Pink, Taupe & Ivory
Fuschia, Light Gray, Black, Blush Pink & Antique Gold
Fuschia, Dusty Pink, Fig, Blush Pink, Beige & Latte
Fuschia, Pink, Light Pink, Light Yellow, Antique Gold & Ivory
Get more fuschia wedding ideas ►
Pages