For a guest book that's anything but boring, try one of these ideas.
By: Kristen O'Gorman Klein
Anniversary Wine
Here's a gift that keeps on giving: Have your guests sign anniversary wine bottles. The bottles come labeled to enjoy on your first, fifth, 10th and 20th anniversaries. Guests can select which bottle they'd like to sign and can also leave messages with marriage wisdom!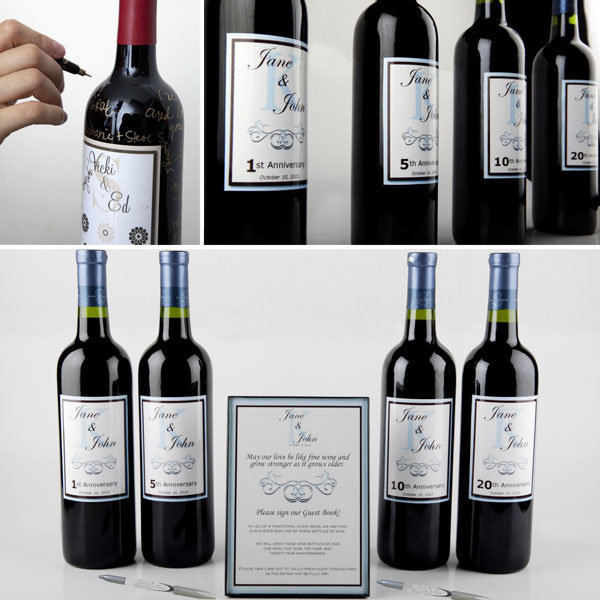 From EVCreations
Pages