Heavy downpour? Partying out of bounds? No power? No problem! Just follow our plan-ahead guide to an angst-free celebration.
By: Elena Mauer
Avoid Cake Catastrophes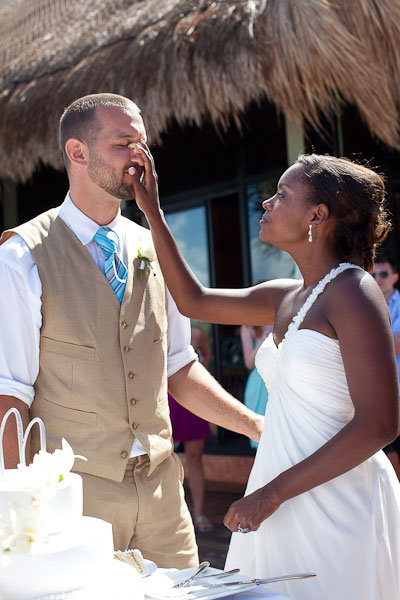 If visions of a fallen wedding cake are dancing in your head, rest assured that an experienced baker will know how to get the cake to your reception site without a slip up (and will likely bring along extra icing to do any necessary touch-ups upon arrival).


If you're having a summer wedding, however, remember that some cake coverings—like buttercream frosting and fresh whipped cream—might not hold up to the heat. In that case, opt for fondant, which is sturdier. "Don't display your cake in direct sunlight," says Nichols. "Have it in a cool, shaded area if you have to have it outside, and put it out right before guests arrive. Definitely let your baker know if you're planning an outdoor reception."
Photo Credit: Leigh Skaggs 
Pages