To start your happily ever after, apply these golden rules and try to stick to them for as long as you both shall live.
By: Sharon Naylor
Second Commandment: Thou Shalt Be Sexy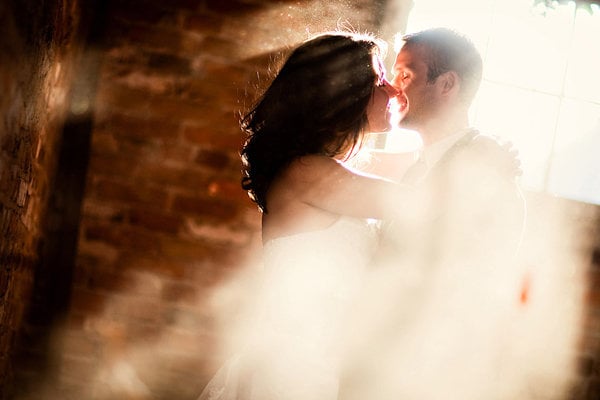 Photo Credit: Hoffer Photography
Don't lose that sexy factor after the wedding; if anything, it's time to rev things up. Emerge from the bathroom in a corset, garter, thigh-highs, and stilettos when he least expects it, or cook breakfast in nothing but a t-shirt and racy panties. Surprising your husband with a visual treat adds spice to your marriage. (Grooms, this rule applies to you, too!).
Seduction isn't just about the lingerie—words can be equally effective to set the mood. Tell your spouse you want him now, or, on the way home from a family party, ask if he'd like a happy ending to the night. Touch each other often...a hand on the small of the back, a finger tracing a jawline, a squeeze on the bottom (while telling them how incredibly hot they are). Passion's the crux of every happy marriage, so this is one commandment you should abide by as often as possible.
Next: Thou shalt be financially honest ►
Pages