What to ask each vendor to guarantee your big day is a success.
By: Deborah Witt
What to Ask Your Site Manager
"So many points about your event begin and end with the space or location you choose," says Amy Cagginello, owner of Amy Champagne Events in Milford, Connecticut. "It's key to know exactly what to expect from your venue."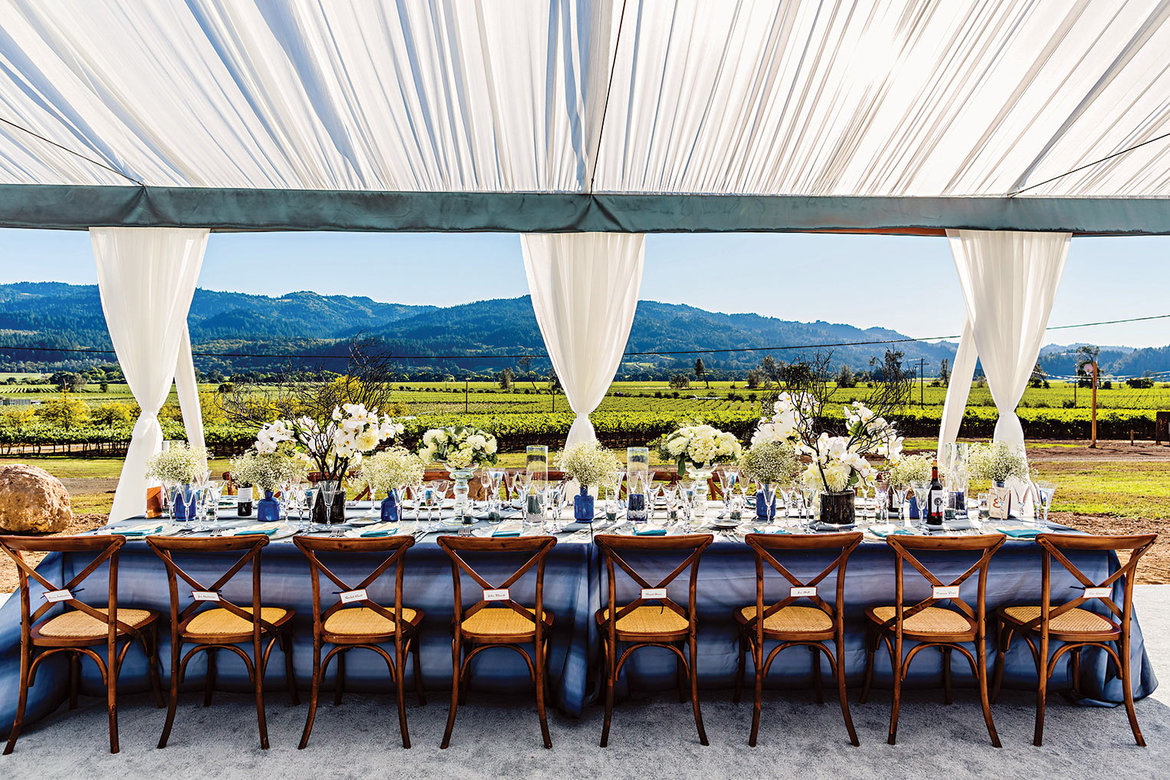 Photo Credit: Damion Hamilton for Sasha Souza Events
1. How many people can you accommodate and how long will I have use of the event space?
2. What are the per-person charges? And are there additional service charges or other fees such as gratuities or overtime costs? 
3. Do prices differ based on the time of day and/or day of the week? What is your payment and cancellation policy?
4. What time can my vendors arrive to set up/clean up? Can any rentals or decor be dropped off the day before and picked up the day after?
5. Are tables, linens, etc. provided or will I need to rent them elsewhere?
6. Am I able to use an outside caterer and/or cake maker? Is there an extra cost to do so?
7. Can we bring in our own wine, beer, champagne or other alcohol? Is there a corkage fee?
8. Are there any restrictions regarding music? Is there an on-site technician to help with any lighting or sound problems that may crop up?
9. Is there parking on site or do you offer valet parking? If not, where can guests park?
10. Do you offer an on-site coordinator? If so, what services are included and will she/he be there on my wedding day?
For Outdoor Spaces:
11. What's your weather contingency plan?
12. Can the space be heated or protected, if necessary? And if so, are those supplies on hand or would they need to be rented elsewhere?
13. How do you meet the technical needs of other vendors, such as a DJ, caterer or videographer? (Is there an on-site technician, for example.)
Pages