Here's how to put together a fun-filled multi-day celebration.
By: Lynne Kendall Lawson
2. Coastal Town
Think Cape Cod, Mystic, Newport…those breezy, quaint towns by the shore often hold sweet family memories of sand, salt and sun-filled vacations, sailing and watching sunsets over the ocean. If you're hosting an intimate wedding, you might consider having guests stay together in a rented beach house or a more traditional bed and breakfast. Beyond the typical water-centric activities such as sailing, water-skiing and paddle boarding, landlubbers can partake in the likes of beach walks, antiquing and museum visits.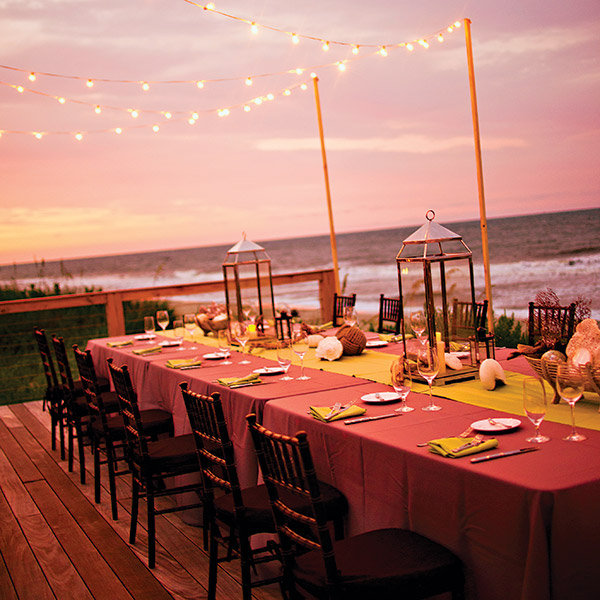 Menu Ideas:
Serve lobsters, clams (quintessential clambake fare), or raise the gourmet level with Chef Sharp's suggestions of "barbecued oysters, and mini crab rolls with avocado green goddess and salt-and-vinegar chips."
Shots of clam chowder or lobster bisque warm up a cool evening, as does sitting around a bonfire on the beach or a fire pit on a restaurant or hotel terrace.
Welcome Basket Ideas:
Nautical-theme-printed drink cozies
Mini jars filled with decorative sea glass
Polished seashells
Frosted cookies in lobster, crab, seahorse, starfish, sailboat, anchor or other themed shapes
Authentic regional fudge or saltwater taffy
Container of regional seasonings, like Old Bay
Pages