Here's how to put together a fun-filled multi-day celebration.
By: Lynne Kendall Lawson
Whether held in your hometown or a far-flung locale, wedding weekends give you and your guests more quality time to bond and celebrate than the standard one-day affair. You might not have seen some of your guests for years and other family and friends, often but perhaps not often enough. From the welcome party to farewell brunch, a wedding weekend gives you ample opportunities to entertain all of your loved ones with fun, memory-making, personalized events and details.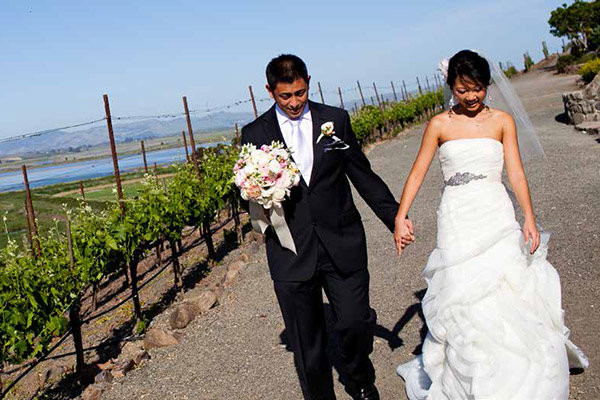 Photo Credit: Micha and Megan Photographers
What We ❤ About Wedding Weekends:
A multiday wedding is more affordable than you might think: Not every meal has to be a formal sit-down, and some events (the rehearsal dinner, for example) may be hosted by parents, which makes them free to you.
Guests get more value out of their travel and lodging expenses when there's more for them to enjoy.
There are plenty of photo opportunities with your guests.
You get hours of opportunities to infuse family and cultural traditions into your celebration.
Typical Wedding Weekend Timeline:
Friday:
Daytime events for early-arriving guests might include a ladies' lunch and a guys' outing to a driving range. If you have wedding planning tasks to handle on this day, arrange for a member of your wedding party to host these events. Rehearsal dinner/welcome buffet: Depending on your budget and number of guests, the rehearsal dinner can include just your bridal party, officiant and immediate family members or you can open it up to your out-of-town guests as well. If you hold a more exclusive dinner, be sure to provide your out-of–town guests with a welcome cocktail party/buffet, generally held at the hotel.
Saturday:
Before the wedding: a buffet breakfast for your bridal party. After the wedding: a fun after-party. You might all gather at the hotel lounge, or take your friends out on the town while parents host their own friends elsewhere. (Added bonus: Your hotel might allow you free use of their shuttle to take your group to the destination.)
Sunday:
The morning-after brunch or breakfast. And if some guests don't need to depart right away, you might plan an early afternoon outing like a local souvenir shopping trip.
Pages