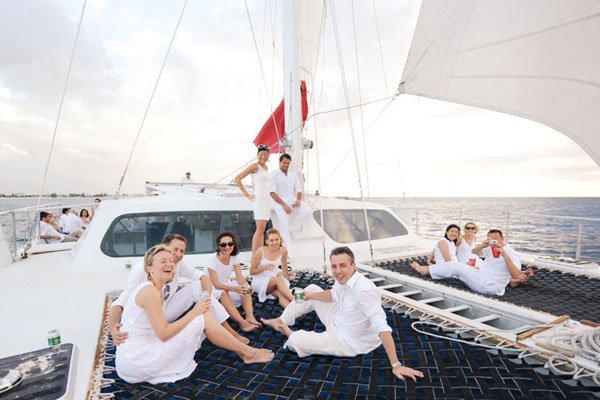 Photo Credit: David Wolfe Photography
Tip of the Day: "If you're planning a destination wedding (an event taking place at least 120 miles from the couple's current place of residence or roughly a three-hour drive), the easiest way to relieve the stress of wedding planning is to hire a planner that is local to the area where the wedding is taking place," says Stefany Allongo from The Majestic Vision: Wedding and Event Planning Services.
"Not only will they be able to help you find the right vendors and deals, but they will also know when there are local events that could interfere with your wedding (i.e. marathons, big conventions, music festivals) and how to best entertain your guests for the entire weekend," she explains. Whether it's booking a block of seats for a minor league baseball game, chartering a fishing boat for the day or securing the best spa to unwind and relax, a planner will organize fun local events.
Plus, check out Your Guide to Planning an Unforgettable Wedding Weekend.