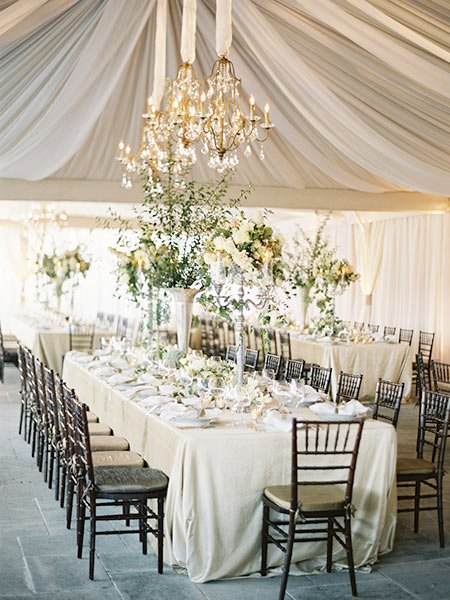 Photo Credit: Jose Villa via Easton Events
Tip of the Day: Don't forget about lighting! The pros at Easton Events tell us that "Investing in beautiful flowers is great, but before doing so, make sure you appropriately light your wedding setting. Lighting and ambiance set the overall mood and feeling, and you want to ensure that your tabletop details are thoroughly enjoyed!"
Plus, check out 15 Fun Ways to Light Up Your Wedding.