Take inspiration from these creative forces as we spotlight the best in the business.
By: Carol Straley
-AS SEEN IN BRIDAL GUIDE MAGAZINE-
The Experts
Michelle Cousins, lead planner + designer, 

Michelle Leo Events

. Founded in 2010 by event planner Michelle Cousins, Michelle Leo Events is renowned for creating elegant, romantic and timeless looks with a premium on personalization. Says owner Michelle, "Out here in the Rockies, we can design a black-tie event that's fit for a lodge in the mountains instead of an urban hotel ballroom, and still achieve the design goal of something formal with a classic, timeless flair." After postponing over 45 weddings from 2020 to 2021, the nimble company has been summoning up its creative energy to fit two years' worth of events into its jam-packed 2021 schedule.
McKenzi Taylor, micro-weddings expert + owner, 

Cactus Collective Weddings

. For adventurous couples looking for spectacular outdoor locations off the beaten path, Cactus Collective Weddings has been their go-to wedding planner since launching in 2017. Wide-open spaces, magnificent desert skies and all the glories of nature have been part of its irresistible draw—the call of the wild! As a pioneer in the now-trending micro-wedding, Cactus Collective Weddings was perfectly poised to weather restrictions imposed by COVID-19. "We don't skimp on tradition, romance or glamour," says owner McKenzi Taylor. "It's just done on a more intimate scale."
Photo courtesy of Cactus Collective
Why I Love Weddings
"I used to do corporate event planning, and I really love the way designing and planning weddings has given me a larger creative outlet. There's more emotion involved," says Michelle. She also loves "being able to get creative with fun details like paper suites, floral décor, lighting design, lounge furniture and a personalized guest experience." Along with her stellar team, "We love that no two events are ever the same, and we really enjoy getting to meet and work with people from all around the globe."

Photo: Heather Nan Photography
"What originally got me into weddings was photography," says McKenzi. "I love posing couples, capturing their emotions and providing them with amazing memories." Plus, "I have always been intrigued by people's love stories," she continues. "Love is one of the few things we get to choose in life: who we love and why." As well, McKenzie says, "People who know me find it interesting that I am so passionate about weddings because I'm a bit of a tomboy. But I have found a way to incorporate my sense of outdoor adventure into what I do."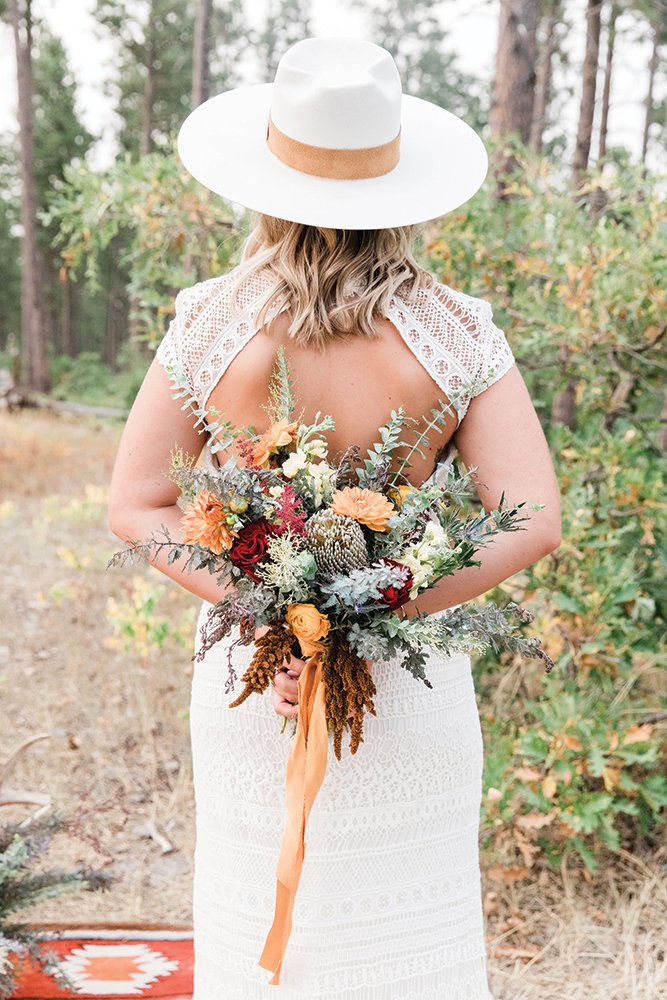 Photo courtesy of Cactus Collective
Favorite Moments
"During the pandemic, we created a micro and elopement package for couples who decided to pull the trigger regardless of head count and marry with little to no time to plan. Seeing how the energy truly shifts at an event of only 25 people compared to 250 definitely turned me into a huge fan of intimate guest counts," says Michelle. "It's amazing to see a couple truly get to enjoy quality time with every single person in the room. Not only was there an intimacy to these micro events, the planning process was really enjoyable because these couples didn't spend time or energy sweating the small stuff. It has been refreshing to work with couples who were just so happy to have a wedding. With micro weddings or minimonies, smaller guest counts meant that couples were willing to splurge on more expensive luxury linens and the florals they truly wanted, without having to worry so much about cost."

Photo: Megan Robinson
"During the 'new normal' era, being able to come through for so many couples who didn't want to put off their weddings indefinitely, but wanted a more romantic, traditional celebration than a courthouse or chapel wedding was so gratifying," says McKenzie. "This past year, we hosted over 300 micro-weddings. Many couples sought us out because they decided to cancel their large wedding and move forward with us instead. The best part is that they were pleasantly surprised to find the weddings we produce are not 'less than.' They are just as special, romantic and memorable — just different than what they had originally envisioned pre-pandemic. Challenging times compel us to appreciate the simple joys of life. Many of our couples had been engaged for two or three years, and they were champing at the bit to make it official. Offering them a beautiful, postcard-like location and helping them organize special little touches made all the difference in the world for them."

Photo courtesy of Cactus Collective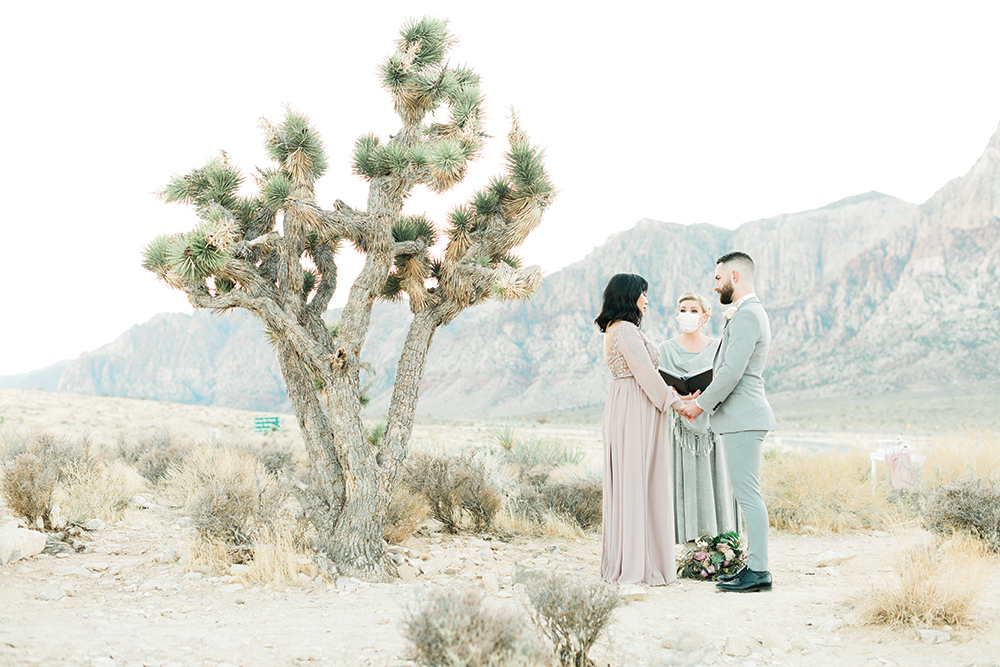 Photo courtesy of Cactus Collective
A Fresh Look at Micro-Weddings
"Since 2020 became the year of the micro-wedding, it really validated us as a company. We did go the extra mile to add a lot more traditional touches to our 'new normal' weddings to give couples who came to us after canceling big celebrations all of the traditions and fanfare of a larger wedding. We will continue to carry those more traditional elements into our weddings.," says McKenzi. "We actually grew rapidly as more and more people discovered our niche. I think the best thing I did was to bring on additional people to support the business. With the extra talent and brainpower, we have been able to grow and expand to new cities. I also really love the community of wedding professionals I get to work with. It's a great, creative group of people."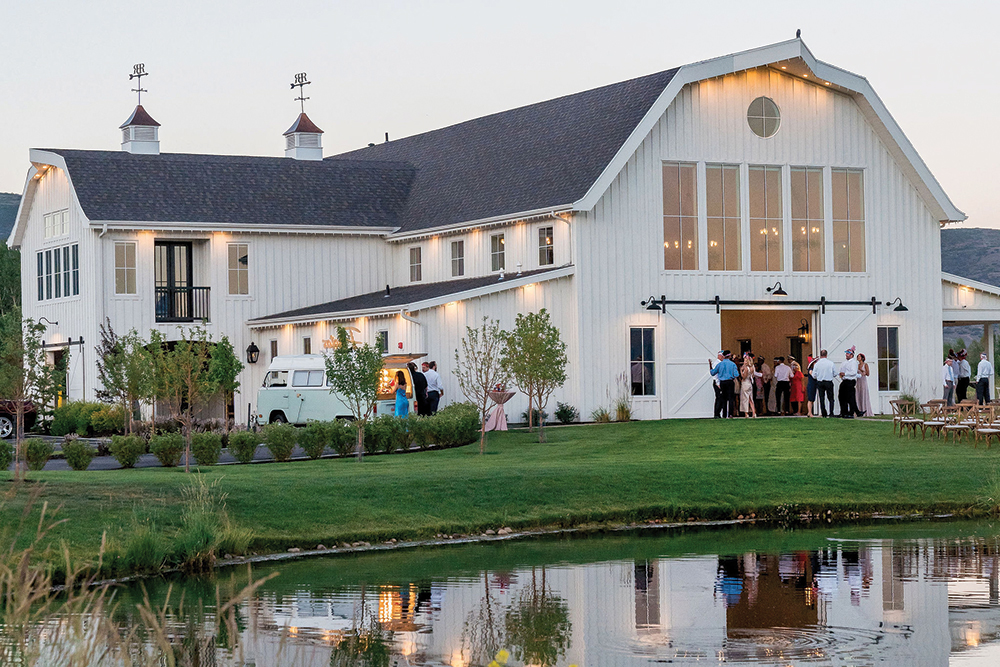 Photo: Cameron Clark Photography
Planning in a Post-Pandemic World
"We have always had the sort of infrastructure that allows us to do business at any time from any location. Most of our clients are destination couples and we regularly don't have the option to take advantage of in-person meetings. Even COVID-19 didn't really impact or change the way we do, and will continue to do, business," says Michelle.
Michelle is excited about "the return to a point in the planning and execution process where everyone can take a breath and not worry about tables being 6 feet apart or whether or not a venue's space has a max capacity [and] guests feeling comfortable being in a room together, laughing, dancing, dining, and making memories."

Photo: Megan Robinson

Photo: Heather Nan Photography
What Counts Now 
"Customization and personalization! These themes will always translate and become a true reflection of the couple no matter the size of the event," says Michelle. "Focusing on what truly matters will be at the heart of our main approach going forward. The rest is simply details. And while details are fun and matter to some extent, that's not what the celebration should be about. I see guest lists, selectivity and overall guest experience taking a front seat to things like linens and tabletop rentals. As a designer, that pains me to admit, but at the end of the day, we have to be honest about what matters."

Photo courtesy of Cactus Collective

Photo: Trevor Hooper
Brighter Days Ahead
"Now that the world sees micro-weddings in a new light, we are looking forward to being a couple's first choice, once again, rather than work with a lot of panicked brides who came to us because they had to cancel their original plans," says McKenzi. "So many couples have told us how it was such a relief and so extraordinary to make their special day all about them with a smaller wedding. I suspect that with this shift in consciousness, more and more couples will be going micro."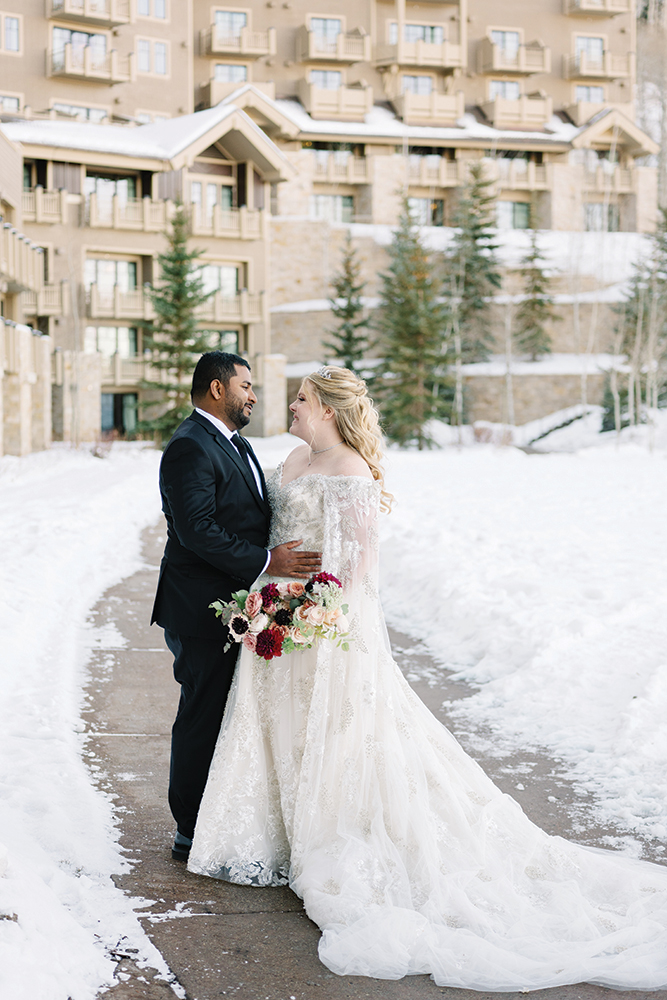 Photo: Heather Nan Photography