Find out the proper steps to take right after he pops the question.
By: Kristen Finello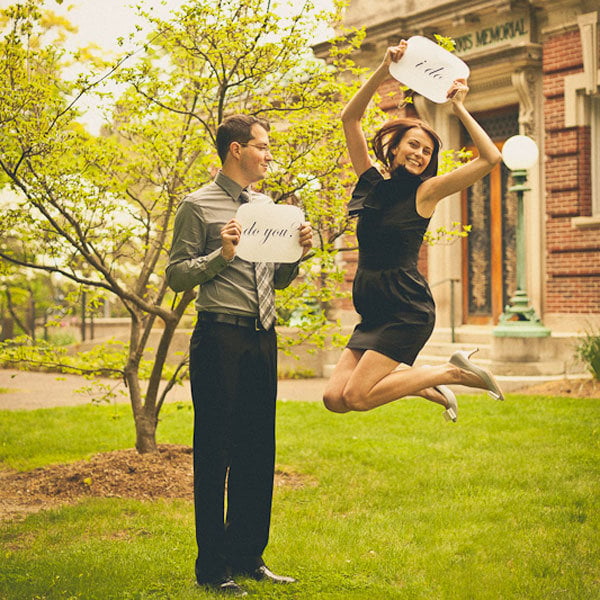 Photo Credit: Sweet Little Photographs
The Basics
Traditional engagement etiquette recommends that the bride's parents be the first to be informed of their daughter's engagement. Tell them in person, if possible—after all, they're going to want to hug you and make a fuss! If they live too far away, a phone call is the next-best option. Are your parents divorced? You can talk to Mom and Dad separately, but do try to tell the second parent soon after the first, to avoid hurt feelings.
Once you've talked to both sets of parents, they should plan on meeting each other in person, if they haven't already. Traditionally, the mother of the groom invites the bride's parents over for dinner or drinks. (If the bride's parents are divorced, the groom's mother should meet them separately, first visiting the parent with whom the bride lived or to whom she is closest. If the groom's parents are divorced, each one should try to meet the bride's parents separately.) If your families live several states apart, though, a congratulatory note or phone call is perfectly fine. And if your parents don't hear from your fiancé's family within a few weeks, they can initiate a meeting or phone call, or simply send a note.
If you have children from a previous marriage, you should break the engagement news to them even before you tell your parents. Do it without your fiancé present, so they can feel free to react honestly. Know that they will need time to get used to the idea that their family situationis going to change. Also, it's important to tell your (or your groom's) ex-spouse of your upcoming nuptials, if only so he (or she) can help the kids through the transition.
Pages