The NYC-based designer marked the occasion by opening their atelier to brides for the first time.
By: Rachel Capo
Enaura Bridal, created by Sohil Mistry, offers brides a bespoke fushion of fashion and art with their wedding dresses. Inspired by the work of his ancestors, Sohil left his East Coast home to study the intricate techniques of beading in India. After completing his studies, Sohil launched Blossom Veils in 2011, bringing custom bridal accessories to the modern bride. His cathedral veil collection brought a level of showstopping intricacy never before seen in modern veil beading. Then Sohil set his sights on wedding dresses, and in 2013, Enaura Bridal was born. 
Due to the artisanal techniques used and the bespoke detailing of the embroidery of each Enaura design, each gown is made to order, ensuring the Enaura bride receives a gown that is one-of-a-kind. Each dress is 100% hand-beaded and can be the result of up to 500 hours of meticulous handwork. Because each gown is bespoke, the customizations are endless.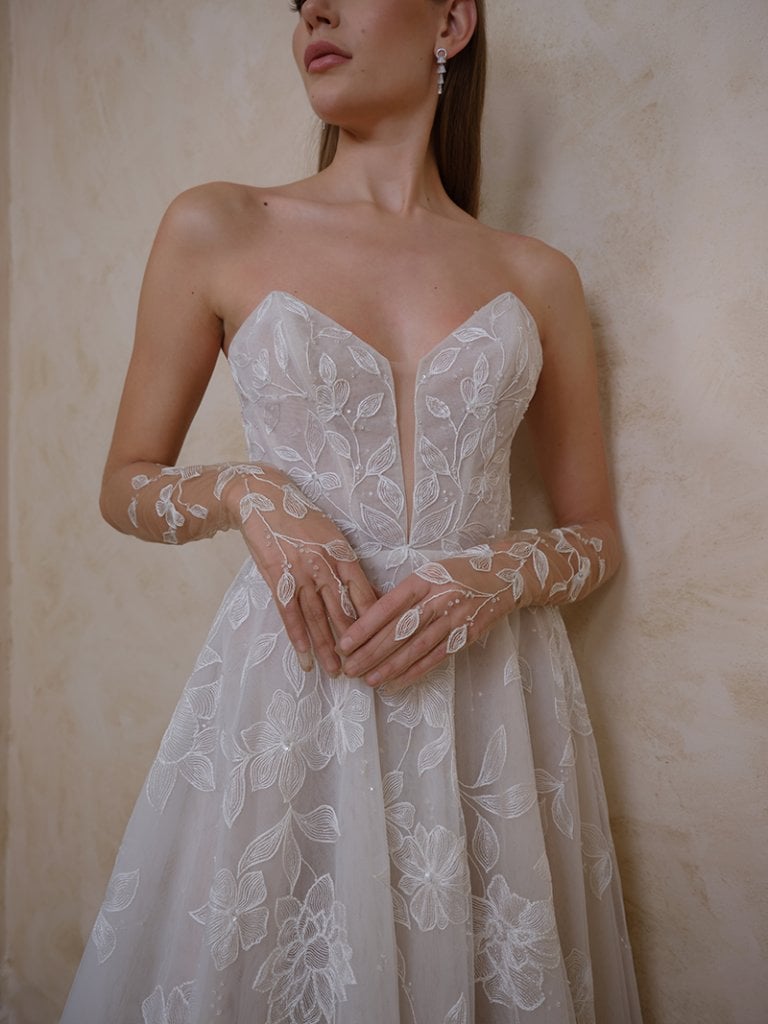 Now brides are able to work one on one with Sohil in Enaura's New York City atelier for a shopping experience unlike any other. Sohil says, "One of our brand pillars is being able to customize your dream dress. I am excited for the opportunity to work directly with brides to help their visions come to life in an intimate setting." Scroll through the photos below of the gorgeous studio and click here to make your appointment. 
Happy 10th anniversary, Enaura!