Need a jump start on your to-do list? Take our crash course in wedding know-how. It's as easy as A-B-C!
By: Kristen Finello
Thank-you notes
You know you have to write thank-you notes, but you might be confused by some of the myths about how long you have to get them in the mail. (Hint: You don't have up to a year after the wedding, as some brides believe—sorry!)
Follow these guidelines: For engagement or shower gifts, send your notes within two to three weeks; for wedding gifts received in advance of the big day, send your thank-yous before the wedding; for gifts received at the wedding, get them done within three months; and for gifts received post-wedding, mail your thank-you notes within three weeks.
Ushers
These guys (who may double as groomsmen or may simply be other male pals) are responsible for escorting your family members and friends to their seats as they arrive for the ceremony. To keep things flowing at a good pace, appoint at least one usher for every 50 guests.
Vendors
From the florist to the caterer, your vendors are the pros you'll rely on to carry out your wedding-day wishes. When hiring vendors take the time to check their references, ask for samples when possible (many caterers or bakers will do tastings, for example, and florists will often provide a sample centerpiece), and be sure to get everything you agree on in writing.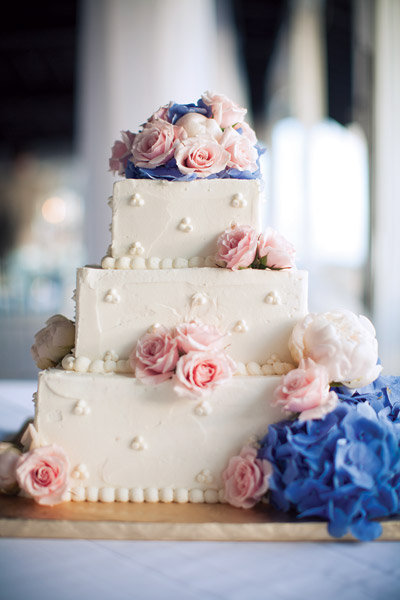 Photo Credit: Sacha Blackburne Photography
Vows
Writing your own vows can be a sweet way to personalize your ceremony, and it has become increasingly popular to do so. You and your fiancé should both speak from the heart, but try to make the style of your vows similar. For example, decide whether you'll be serious or humorous, or both.
Wedding web site
This is a terrific way to keep your bridal party and guests informed of the details of your event. Many brides have found that a wedding website is especially helpful for keeping everyone in the loop for a destination wedding. Look online for services that allow you to create your own site for free or for a small fee.
Wedding planner
Think wedding planners are only for the wealthy? Think again. These days, you can hire a pro at different price points, depending on the level of service you need. You can enlist a coordinator to orchestrate the entire event or hire one just for the big day itself, to ensure that things run smoothly. Consider hiring a planner if you know you won't have a lot of time to devote to wedding details or if you're planning your nuptials from a distance.
X-tra invitations
Be sure to order about 20 extra invitations and envelopes. You'll need them for any last-minute additions to your guest list and for redoing any envelope-addressing goofs. And don't forget to save yourself a few invites to tuck away as precious keepsakes of the day.
Young attendants
To prep future flower girls or ring bearers for their role, ask their parents to rehearse their tasks—walking down the aisle, scattering flower petals or carrying the ring bearer's pillow—with them in advance. You want to be sure that young attendants will feel comfortable when their big moment comes.
Zero regrets
When the band or DJ plays the last song of the night, grab your new husband for one final turn on the dance floor. Then stop and look around at all the family members and friends who so happily celebrated the day with you. Now, savor the moment. Even if the weather wasn't just what you'd hoped for, or there were a few little snafus along the way, look back on your day with zero regrets—and look forward to starting life as a newlywed!
Pages