David Tutera responds to one of his most commonly-asked questions.
By: David Tutera
One of the most common questions I'm asked is, "Should I wear a veil at my wedding?" With a small amount of hesitation, the answer is yes. How many times are you going to walk down the aisle wearing a wedding gown? Hopefully once, but maybe twice or three times; either way, you're walking down the aisle, and you should be wearing a veil.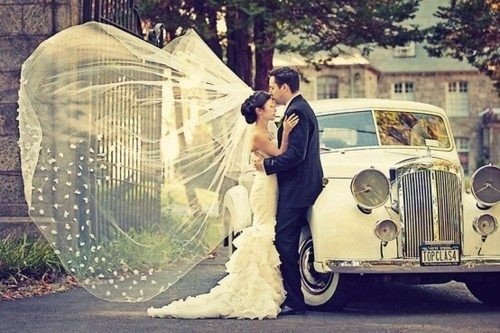 Photo Credit: My Wedding Obsession
With so many different styles of veils available, you may be wondering what kind you should wear. I say a full-length style veil — it gives the illusion of a halo behind you and looks amazing when you walk down the aisle.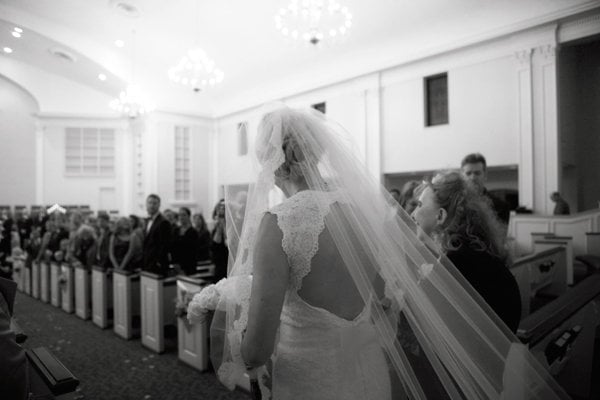 Photo Credit: Smith Studios Photography
Now, when does the veil come off? The veil is meant to be worn for the ceremony — that's it. When you walk into your cocktail party or celebration, I don't want to see a bride dragging her veil around, tripping over it, holding it while she's dancing, sitting on it while she's eating, or using it as a tablecloth or a napkin. Definitely wear a veil for your ceremony; but I recommend removing it before your cocktail hour so that you can truly dance and celebrate!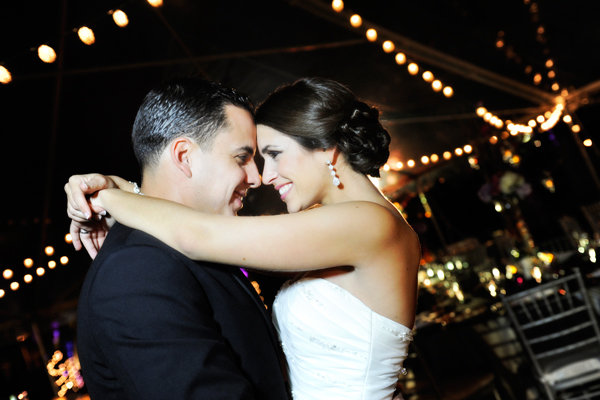 Photo Credit: Hazel Photographers