Help the men in your wedding look more dapper with these tips and tricks.
By: David Tutera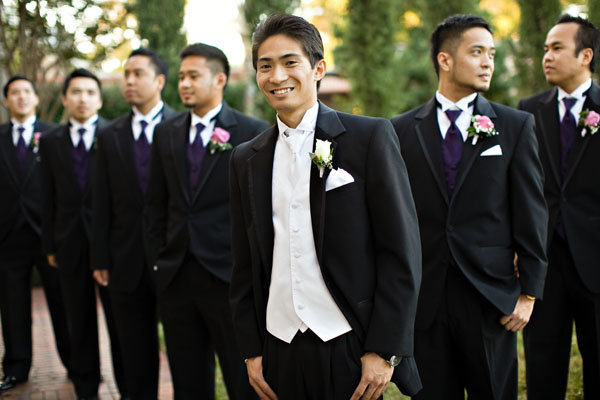 Photo Credit: Kimberly Chau Photography
Finding a look that's distinct and fashionable for the men in your bridal party can be a real challenge. Because guys often rent their tuxes, the options are pretty limited. A lot of the time, you're getting over-used garments that are too boxy and too long. The guys always look like second-class citizens next to the stunning bridesmaids. Don't despair just yet! You can fix all this by going to rental houses that will actually tailor the garments. Plus, I have a few tricks to customize your rental. 
First, ask the tailor to shorten the length of the jacket—it actually makes a guy look taller and thinner.

Photo Credit: Two One Photography
They can also fit the jacket by pulling it in the back—it gives the illusion of a more slender frame. 

Photo Credit: Holli B Photography
And please, I beg of you all, avoid pants with pleats! It was hot in the '80s, and it should stay in the '80s. The '80s can also keep their pants with cuffs.
Now, with the basics out of the way, the fun begins. Give your formalwear a punch of personality by adding some color with the handkerchief, the bow tie or tie, the cufflinks, and the studs on your shirt. Think bold, think big—that's what adds the personality. Don't be shy!

Photo Credit: Bill Blakey Photography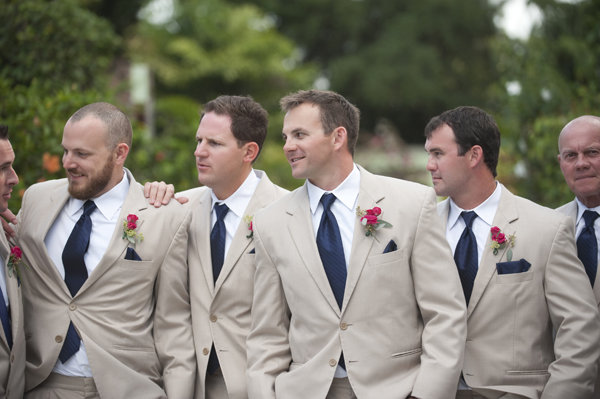 Photo Credit: Justin & Mary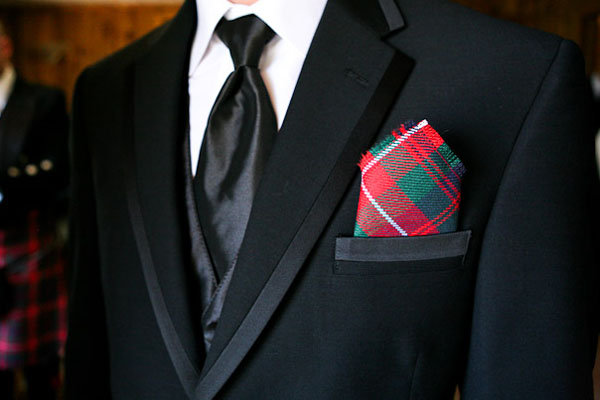 Photo Credit: Brawns Photography

Photo Credit: Allyson Wiley Photography

Photo Credit: Christina Kiffney Photography
One of my big don'ts: Please do not match the vests to the bridesmaids' dresses. This is not your high school prom.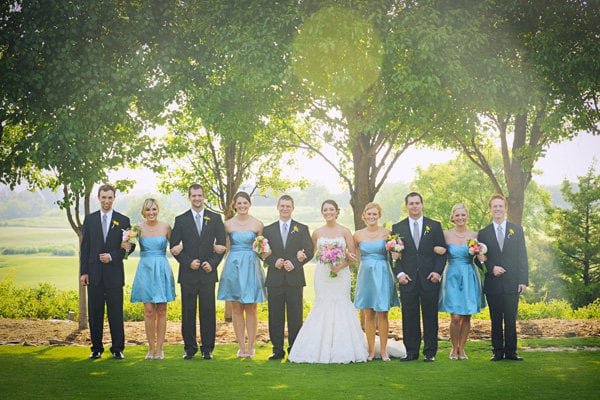 Photo Credit: Holli B Photography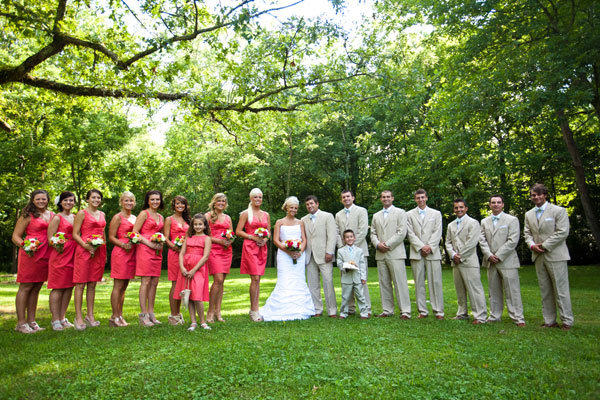 Photo Credit: Jo Photo
And, for the love of god, leave the cummerbund behind. It's so HORRIBLE!!
Basically, it all comes down to this: Go classic with the suit or tuxedo, and add personality with the small accessories. Less truly is much, much more in men's fashion.

Photo Credit: Hoffer Photography
Down the Aisle in Style,
David Tutera