Get a sneak peek at David Tutera's shoe line, launching in January!
By: David Tutera
I'm so excited about my bridal shoe line launching in January!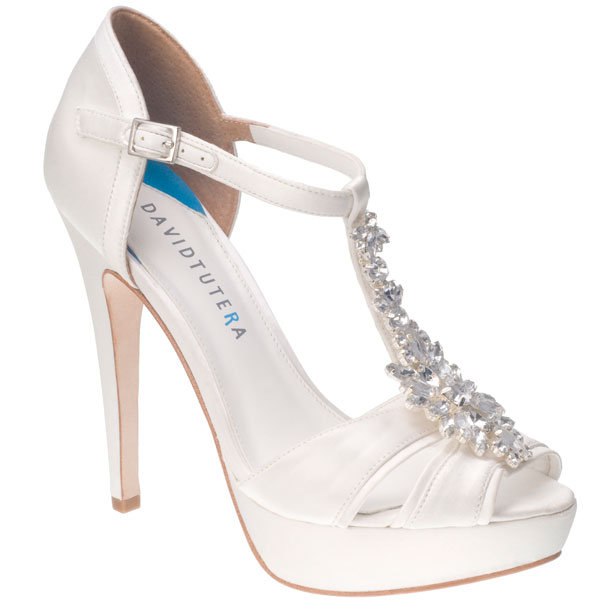 There are three components that determine the success of a shoe: Comfort, design, and the dreaded height of the heel.
It always amazes me to see how a bride's posture and presence change when she's walking in heels (assuming she's comfortable walking in that shoe, of course!). It affects the upper body and makes her look more regal. She appears more confident simply by putting on the right pair of shoes.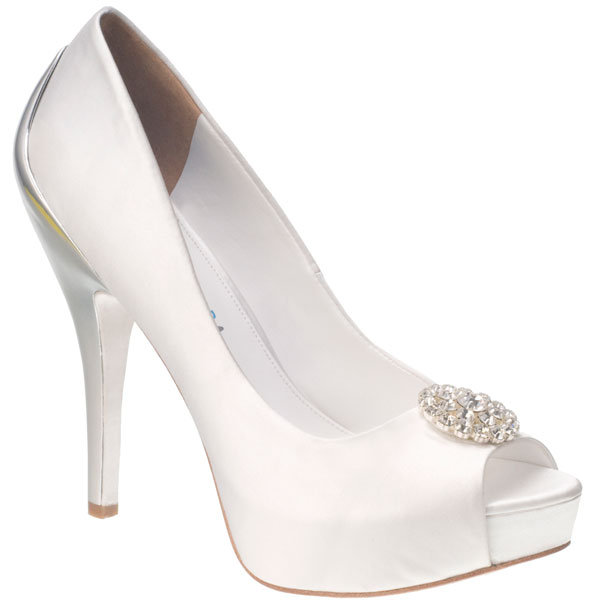 Now a couple important tips:
► Shoes are not just shoes. They are also an accessory, like jewelry, to your overall look.
►  If you don't typically wear heels, this isn't the time to try five or six inch heels.
►  I highly recommend wearing in your shoes so that you're comfortable walking in them on the day of your wedding. Don't let them sit in a box until the morning of your wedding! 
My collection features different heel heights, including wedges. For brides who are uncomfortable in heels, wedges are a great solution: They're easy to walk in, they're comfortable to wear, and they still give you the stature of a confident, regal bride.
So please, don't think that shoes are just that -- shoes. As Nancy Sinatra said, "These boots are made for walking..." And these shoes are made for walking... down the aisle.
Down the Aisle in Style,
David Tutera