Think of it as your final wedding responsibility. Here, answers about thanking your guests properly.
By: Diane Forden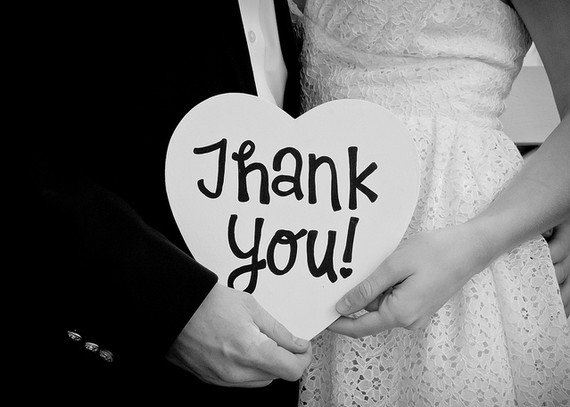 Photo Credit: You're That Girl Designs/Etsy
1. What should we write in our thank-you notes?
2. How much time do we have to send them out after the wedding?
3. Who writes the thank-yous — bride or groom?
4. Do we need to send a thank-you to a guest who didn't bring a gift?
5. Is it appropriate to send a thank-you with a preprinted message?
6. Should we send thank-you notes to our vendors?
Have an etiquette question? Leave a comment below!
Pages