For their honeymoon, Lindsey and Aaron planned a European sightseeing tour, hitting up Santorini in Greece, and Sorrento, Rome, Capri, and Pompeii in Italy.
Lindsey & Aaron:
The Arressana Santorini in Santorini, Greece
Aaron and Lindsey started their honeymoon in Santorini, Greece before heading off to Italy, where they stayed in Sorrento and Rome — with day trips to Capri, Positano, and Pompeii. They had never been to either country and wanted a perfect mix of relaxation (Santorini) and adventure (Italy). It was truly an amazing honeymoon, and they came back with tons of happy memories — and beautiful photos!
The Arressana in Santorini was in the capital of Fira and conveniently located close to the coast, restaurants, shops, and the bus station, which they used daily.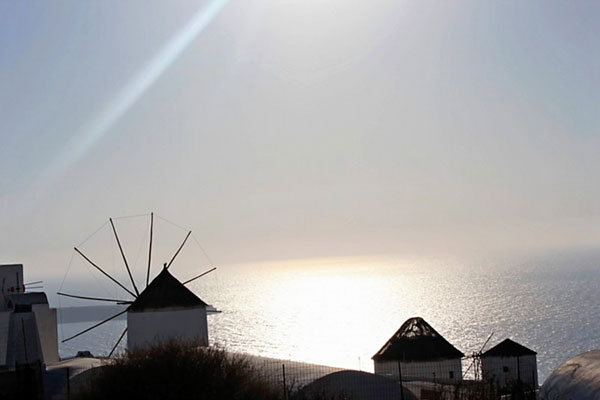 "Santorini is an absolutely gorgeous island with breathtaking views, sunsets, and delicious local foods. The Aegean Sea was wonderful, and we enjoyed swimming every day in its beautiful blue, clear water," said the couple.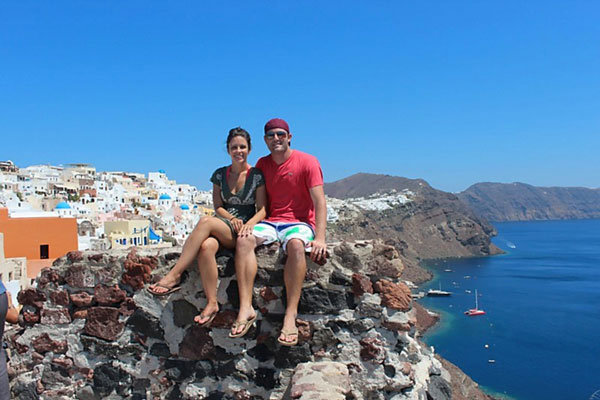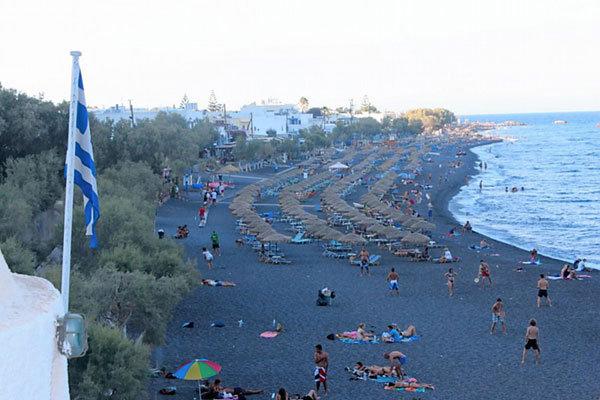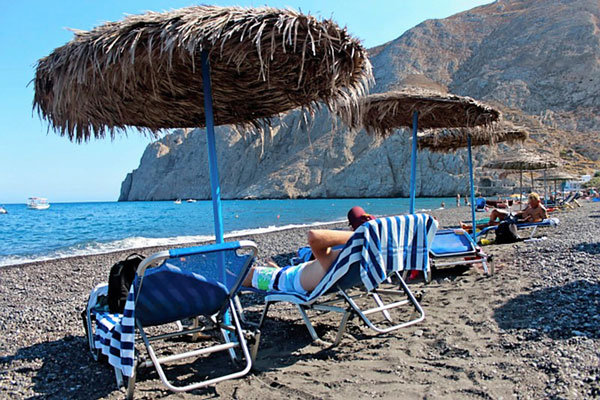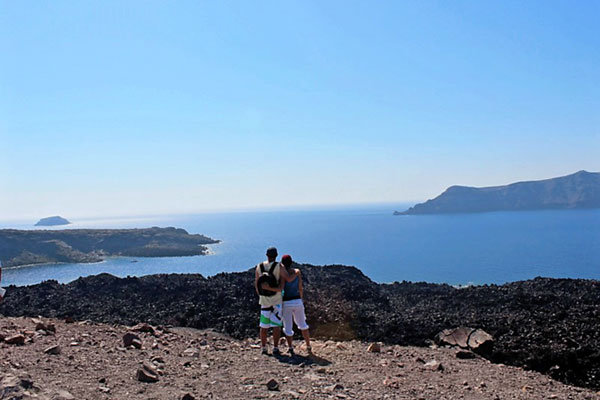 Favorite activity: "Swimming in the Aegean Sea at Amoudi Beach in Santorini was something we will never forget!"
The Plaza Sorrento in Sorrento, Italy
The Plaza in Sorrento, located just off the main square, is within walking distance to everything that Sorrento has to offer. "Sorrento is such a beautiful city on the Amalfi Coast, which spoiled us with views of the island of Capri, the infamous Mount Vesuvius, and all of the activity in the Mediterranean. The food was absolutely amazing, and we ate as many times a day as humanly possible."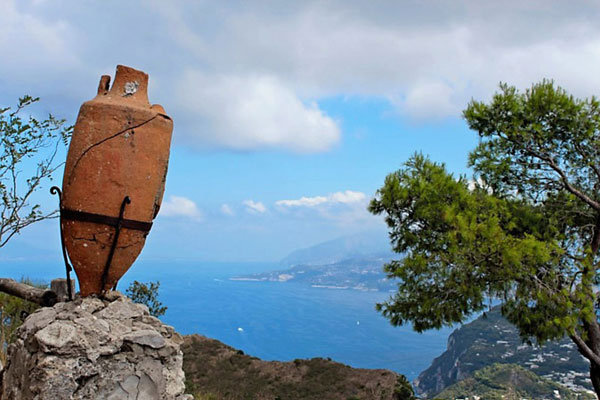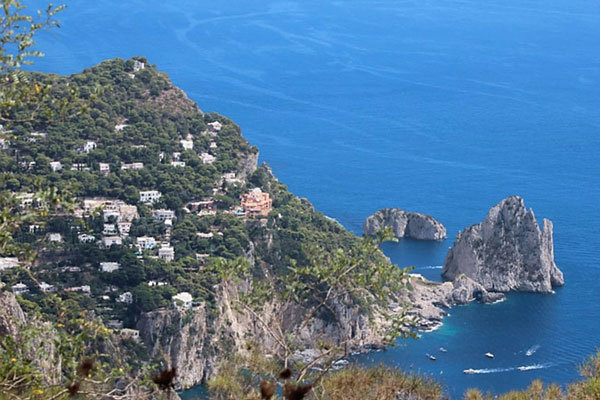 River Palace Hotel in Rome, Italy
The River Palace in Rome is on the north side of town near wonderful restaurants, shopping, and a metro station. "Rome was the perfect place to end our trip, as we were able to enjoy so many things that make it such an iconic city. We especially loved that it is such a walkable city — and, again, we enjoyed some of the best food on Earth."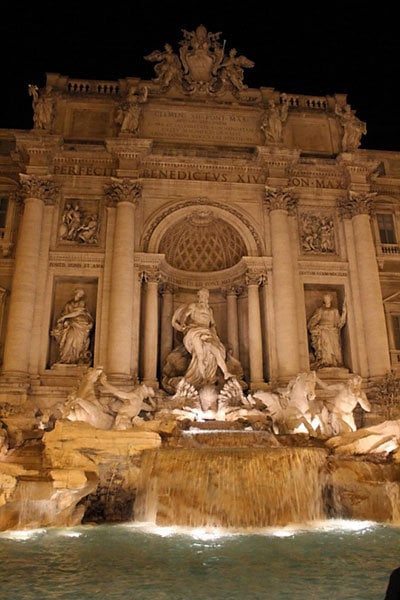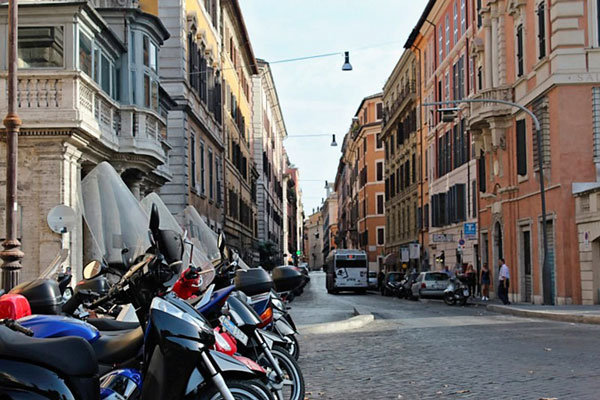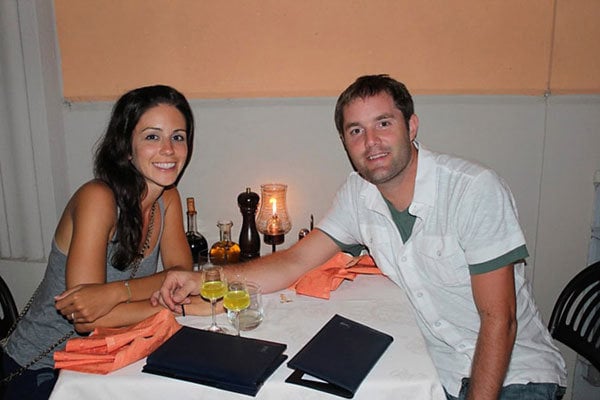 Planning: Ever After Honeymoons
Greece Hotel Accommodations: The Arressana Santorini
Italy Hotel Accommodations #1: The Plaza Sorrento
Italy Hotel Accommodations #2: River Palace Hotel
► Ready to plan your European honeymoon? Get started here!