Scotland's tumultuous history and fairy-tale landscape make it a dream honeymoon destination. The heather-dappled moors and misty glens, not to mention turreted castles and romantic ruins, are where the passionate past comes to life. The cities of Edinburgh and Glasgow pulse with modern-day excitement, but evidence of centuries gone by is woven into the very streets.
By: Karen Gardiner
Highland Reel
To get a true feel of the country, leave the main cities behind and head out into the heather and hills of the highlands. Under two hours from Edinburgh, the glens and forests around Loch Lomond mark the beginning of this rugged landscape. Go further north and the ridges climb higher and the landscape is ever more dramatic. Make it as far as Skye and the Hebrides, and you'll be rewarded with views of the jagged peaks of the Cuillin mountains, hill-ringed lochs and echoes of the ancient Gaelic language and way of life.

Photos courtesy of VisitScotland
Fun fact: The Scottish clan system originated in the Highlands nearly a thousand years ago, but the designation of the clan tartan didn't emerge until the bloody Battle of Culloden.
Town Tales
Nearly every spot in the capital city of Edinburgh's Old Town, from the iconic Edinburgh Castle to the Royal Mile to the dark closes (alleyways), has a rich and fascinating history. It's a UNESCO World Heritage Site, along with New Town on the opposite hill, although in this case "new" means over 300 years old. The city's best restaurants are in the port area of Leith where you'll find two Michelin-starred restaurants — Martin Wishart and The Kitchin — plus some of Scotland's best fish 'n' chips at The Tailend. Pop into the cozy Roseleaf Café for a stacked burger or a potent cocktail served in a teapot.

Photo Credit: Marc Millar
Regal Retreat
A baronial mansion on the "bonnie banks" of Loch Lomond, the elegant Cameron House provides the best in Highlands hospitality. Just 20 minutes from Glasgow, this 132-room country house hotel is ensconced on a 100-acre private estate and is the ideal base for a Scottish tour. Richly decorated rooms have views of the silvery loch or grand gardens, and are filled with paisleys and tartans, tufted velvet chairs and damask wall coverings. Play a round or three on the lush 18-hole championship golf course or simply curl up together in front of a roaring fre, wee dram of 20-year single malt in hand. Room rates start at $230 a night.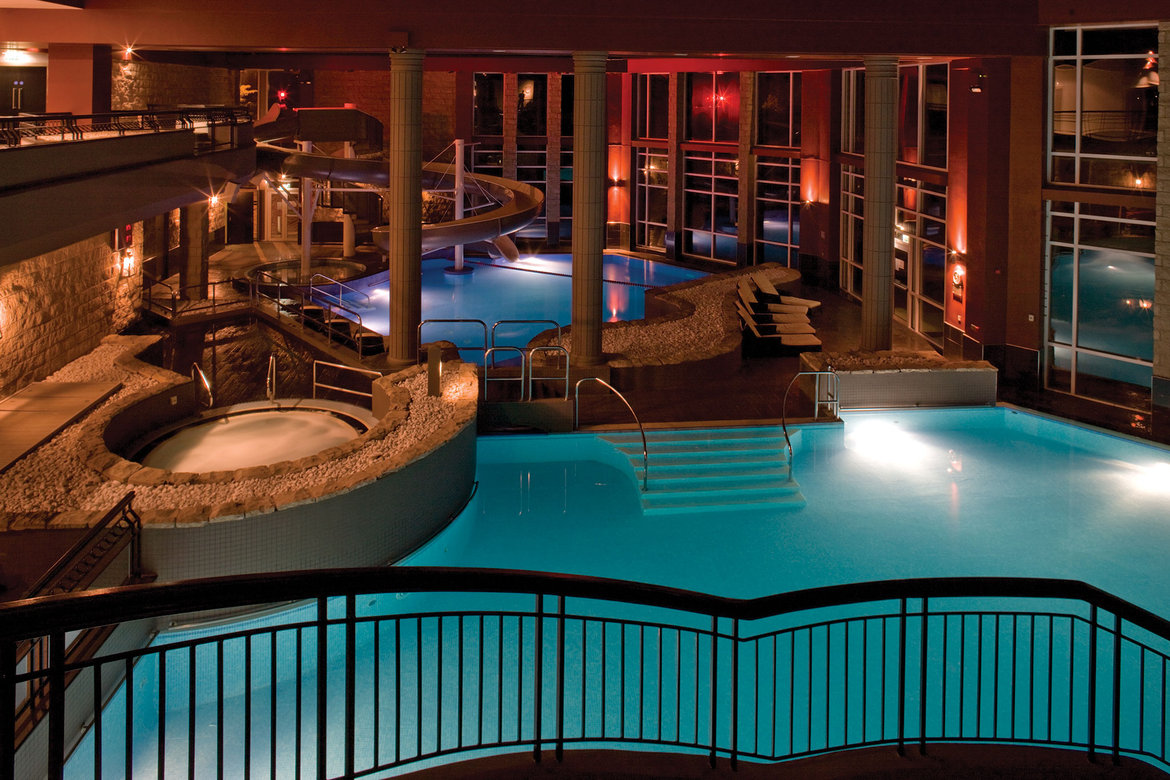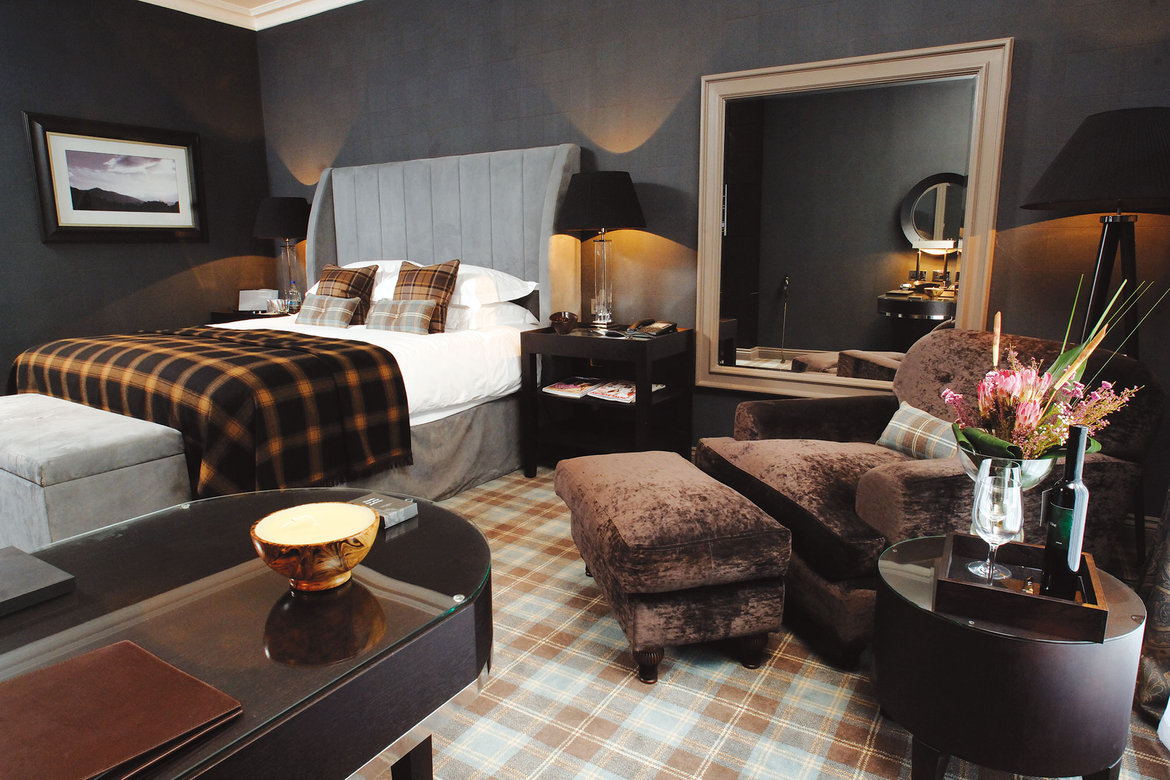 Photos courtesy of Cameron House on Loch Lomond