Experience the spectacular Northern Lights of Norway.
By: Carrie Bell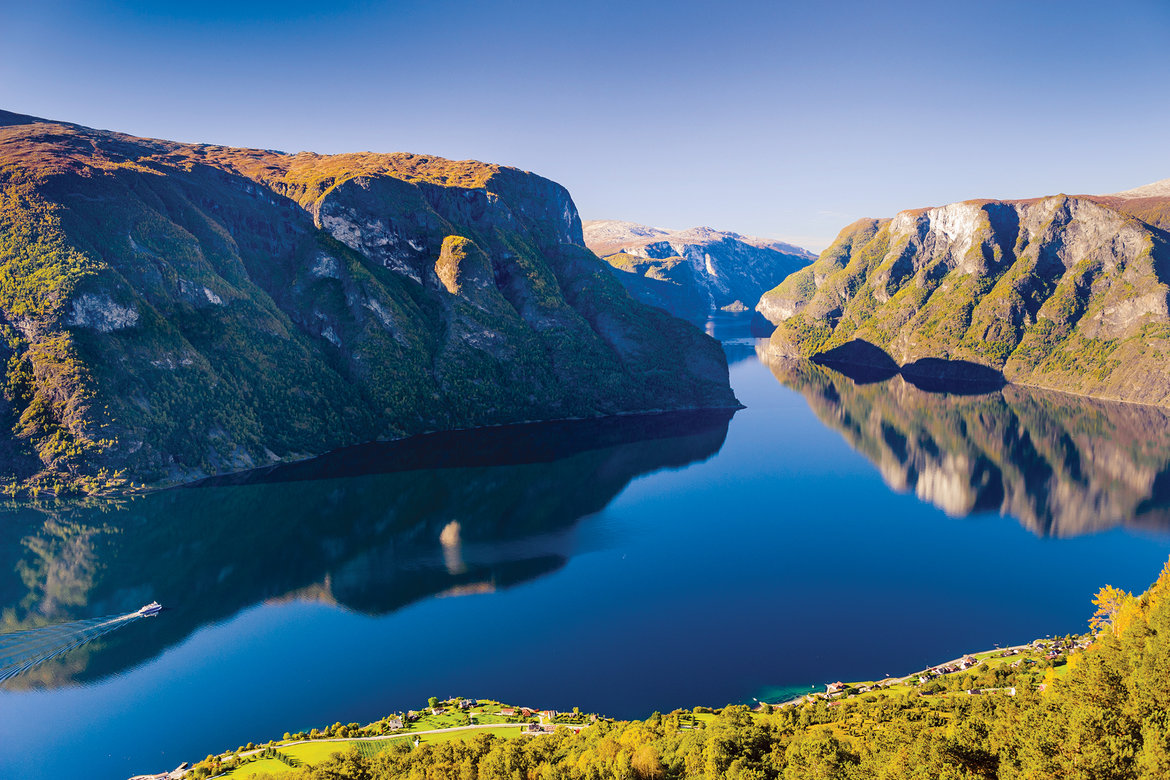 Photo Credit: Bergen Tourist Board/Robin Strand–VisitBergen.com
Visiting Norway feels like stepping into a fairy tale, thanks to steep-sided fjords, the ethereal northern lights and winter wonderlands. There are also mist-enveloped mountains and forests, enchanted isles dotting glassy blue waters, pocket-sized mossy-roofed abodes, medieval wooden stave churches and citizens who believe in trolls (and are most likely to live happily ever after, according to numerous studies). The capital city of Oslo, with its architectural and historical delights, also woos romantic travelers who like to couple outdoorsy adventure with cultural touring.
Urban Crawl
Given how much there is to see in the easily navigable Oslo, it's doubtful the native tongue has a word for boredom. Highlights include a museum dedicated to nautical exploration, which contains the best preserved Viking ships, as well as an 80-acre sculpture park featuring Gustav Vigeland's works. There's the Nobel Peace Center — along with the world's oldest museum devoted to skiing. Load up on old-school vinyl at Big Dipper, made-in-Norway housewares at Pur Norsk and jewelry and vintage threads in the funky Grunerlokka neighborhood. Then swing by Mathallen Food Hall for takeaway eats from Hello Good Pie (the country's first pie shop) and take-home treats like locally sourced honey, cured goodies and Sebastien Bruno chocolates.

Photo Credit: Visitoslo/Roberto Meazza

Visitoslo/Nancy Bundt©Vigeland-Museet/Bono

Photo Credit: Visitoslo/Finn Ståle Felberg
Sky Lights
Those who make the long trek to get above the Arctic Circle will be rewarded with one of nature's most phenomenal shows — the Northern Lights. Go between December and March for best Aurora Borealis viewing. Kirkenes, also home base for king crab safaris, has a seasonal Kirkenes Snowhotel (rooms start at around $327 a night and include meals; kirkenessnowhotel.com). Amp up the adventure with the help of bespoke tour company Black Tomato, which can outfit you with dogs and sleds, tricked-out campsites and guided snowmobile rides.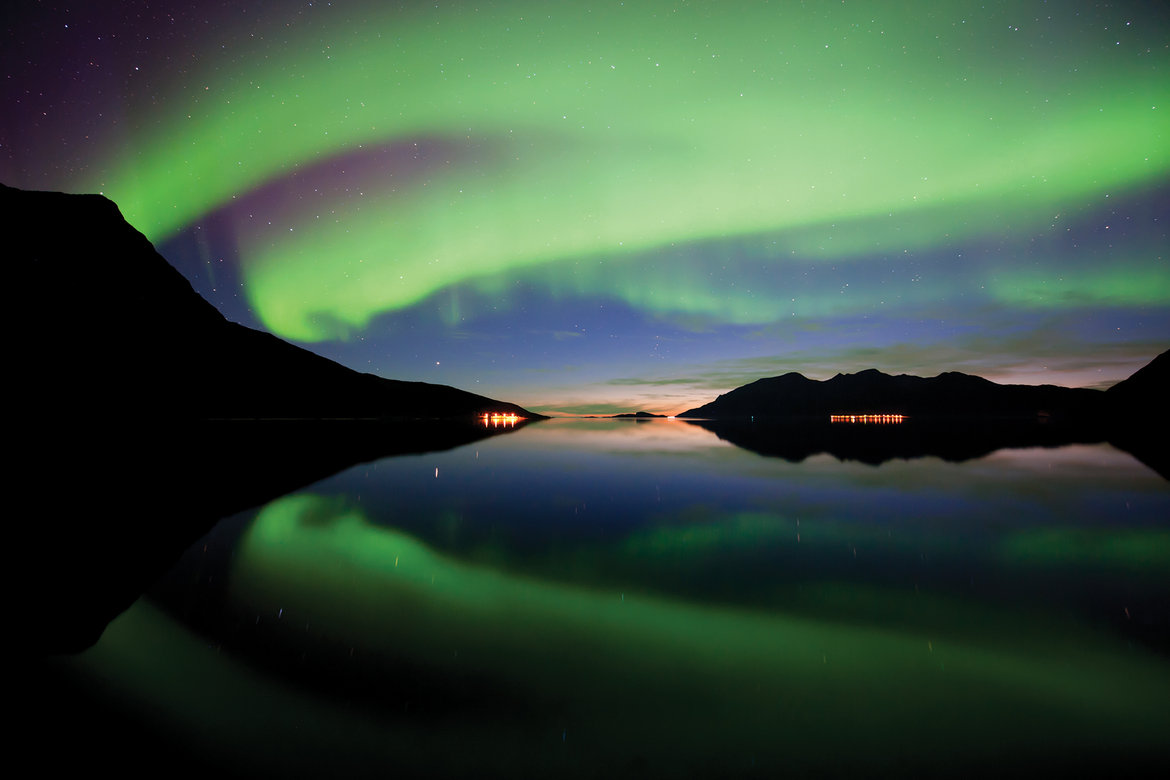 Photo Credit: Gaute Bruvik-visitnorway.com
Honeymoon Hideout
Start your Scandinavian sojourn by stealing away to Oslo's The Thief, an art-centric 116-room contemporary boutique hotel awash with natural light, chic maritime accents and luxe amenities. Rooms sport cantilevered balconies that overlook the capital's namesake fjord. Art lovers will want to take advantage of complimentary entrance to the Astrup-Fearnley museum next door, and try the treasure hunt created around the in-house art exhibits. The hotel also sports an amazing spa—it boasts the city's first Turkish hammam (bath) — and a hip bar with a cool cocktail menu (room rates start at $259 a night; thethief.com).

Photo Credit: Mattias Hamrén & Jason Strong