Sure, the Caribbean is chock-a-block with excellent all-inclusive resorts, but did you know that we also have some amazing options here in the United States? See what makes America great and book into one of these excellent all-inclusive hideaways.
By: Abbie Kozolchyk
-AS SEEN IN BRIDAL GUIDE MAGAZINE-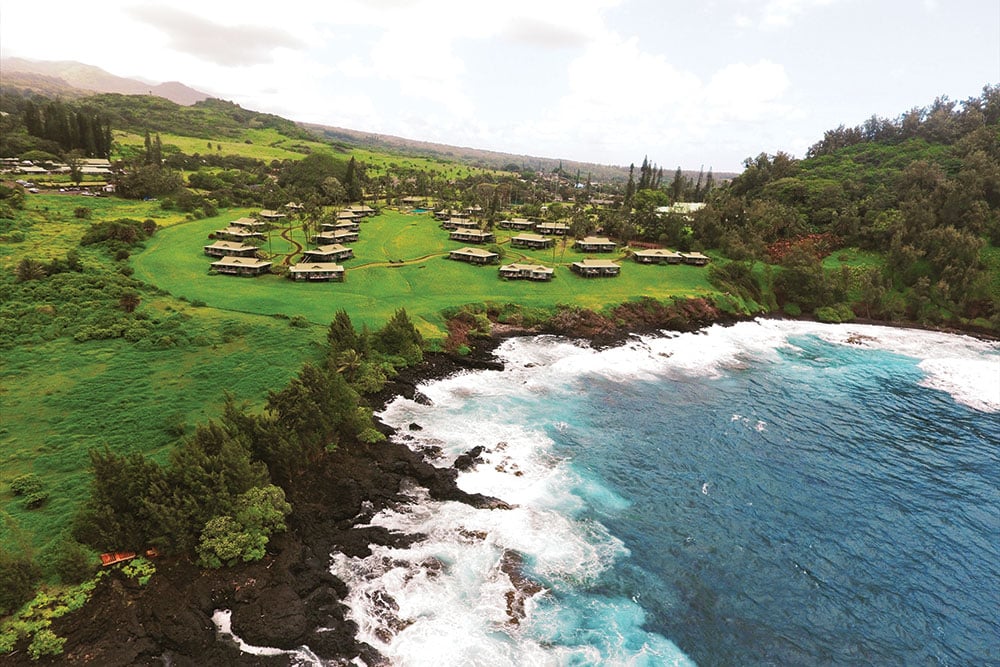 Photo: Travaasa Experiental Resorts
There's a certain magic to all-inclusive hotels: Once you've signed on for a specified rate, any thoughts of payment disappear for the rest of the trip (because really, what's less romantic than stressing over a bill?) and you're left to focus exclusively on each other. Well, that and figuring out how to make the most of everything that's included in your stay — as fun a challenge as newlyweds will ever face. 

Photo: Travaasa Experiental Resorts
Before you even get to this resort, it gifts you a major honeymoon bonus: a trip along the fabled road to Hana — all thundering waterfalls, dense rain forests, narrow bridges, hairpin turns and crazy views of Maui. And if you do have any white-knuckle moments en route, they'll be immediately forgotten in your newfound "Hana state of mind" — that is, the chill that ensues on arrival in this supernaturally lush and laid-back place. As for what to do here beyond holing up in your suite or bungalow (the latter decked out with a Paci c-facing lanai), you won't want for choice: horseback riding, stand-up paddling, waterfall hiking, ukulele strumming, bamboo pole shing, beach bumming, bike cruising — and the list goes on. Between the activity lineup and the fact that you are — let's remember — on your honeymoon, you'd be forgiven for never being awake early enough to verify one of the hotel's claims to fame: being the first resort on the island of Maui to see the sunrise.
You'll have no problem, however, verifying how fabulous the hotel's kitchen offerings are. Set amongst the hills and palms that overlook Hana Bay, the Preserve Kitchen + Bar serves up super-fresh local fare to the stylings of live Hawaiian music. And because everything is included, rest assured you won't be holding back (room rates start at $1,025 a night and are all inclusive. Note: à la carte rates are also available).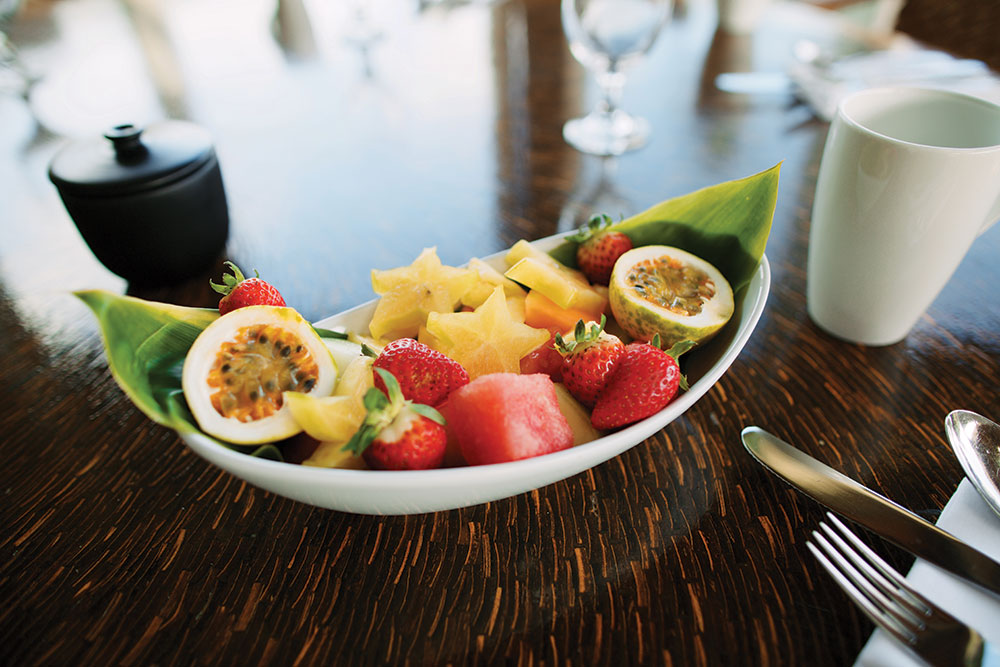 Photo: Travaasa Experiental Resorts

Photo: Vista Verde Ranch
This luxury-leaning dude ranch is gorgeous year-round, but it's a particular favorite among honeymooners in winter, when the replaces, snowy surroundings, sleigh rides and all that reflexive snuggling make for ridiculous levels of romance. When you're not busy skiing, snowboarding, snowshoeing, fat-tire biking, ice fishing or horseback riding (yes, even in winter), you can chill by the wood-burning stove in your secluded log cabin — or in your private hot tub under the stars. Of course, if you decide to visit in spring, summer or fall, you'll still find plenty of fun. There's kayaking, fly-fishing, hiking, paddle boarding, rock climbing and mountain biking, for starters. Romance bonus: Some weekends in September and October are adults-only.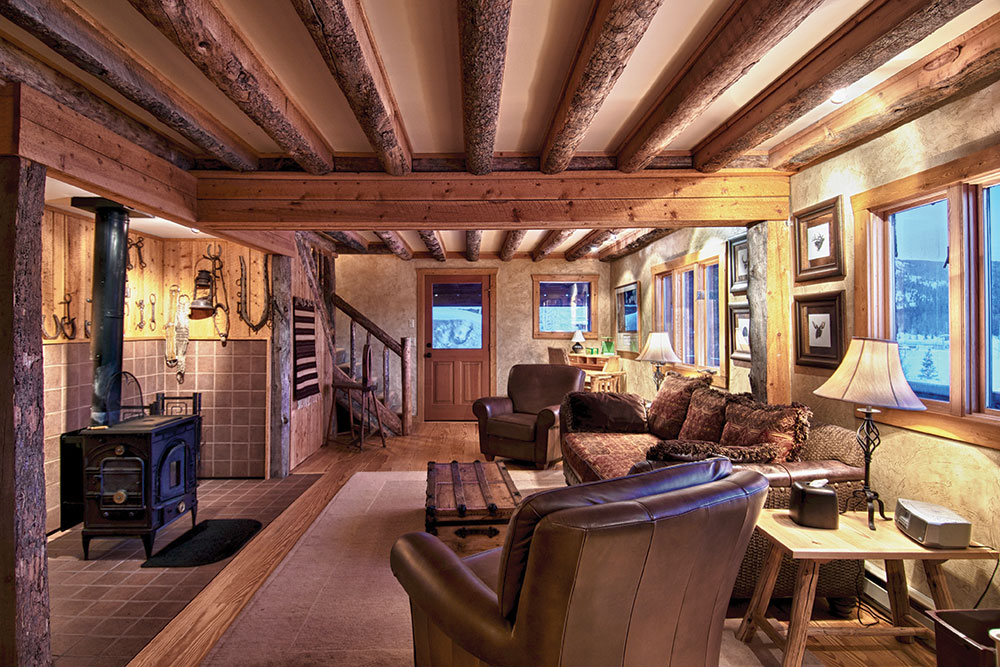 Photo: Vista Verde Ranch
As for what you'll be refueling on, it's just the right blend of "ranchy and fancy." Think farm-raised, antibiotic- and hormone-free beef, pork and chicken grilled up to Old West perfection. On the other hand, vegetarians and vegans are equally well-tended to (room rates in winter start at $3,300 for the three-night minimum stay and are all inclusive).

Photo: Twin Farms
When the Nobel prize-winning author Sinclair Lewis proposed to journalist Dorothy Thompson, she made a farm in Vermont "with delicious air" a condition of her acceptance. Now, the very 18th-century farmhouse set on 300 acres that got the pair hitched is the perfect place to celebrate your own newlywed life. Adults-only, high end and achingly romantic, this Vermont idyll is home to stellar hiking, canoeing, fly-fishing, swimming and picnicking. There's also a house pub with billiards, pianos and an art collection that includes a piece by Cy Twombly.
In winter, go for the ice-skating on Copper Pond, where staff will meet you with hot toddies — then soak in the 104-degree Japanese furo (soaking tub). As for the lodgings, each is distinctive — and if you go big, go with the barn: a two-story structure with floor-to-ceiling windows, a woodstove, and a stone hot tub set by a fieldstone replace (room rates start at $1,900 a night and are all inclusive).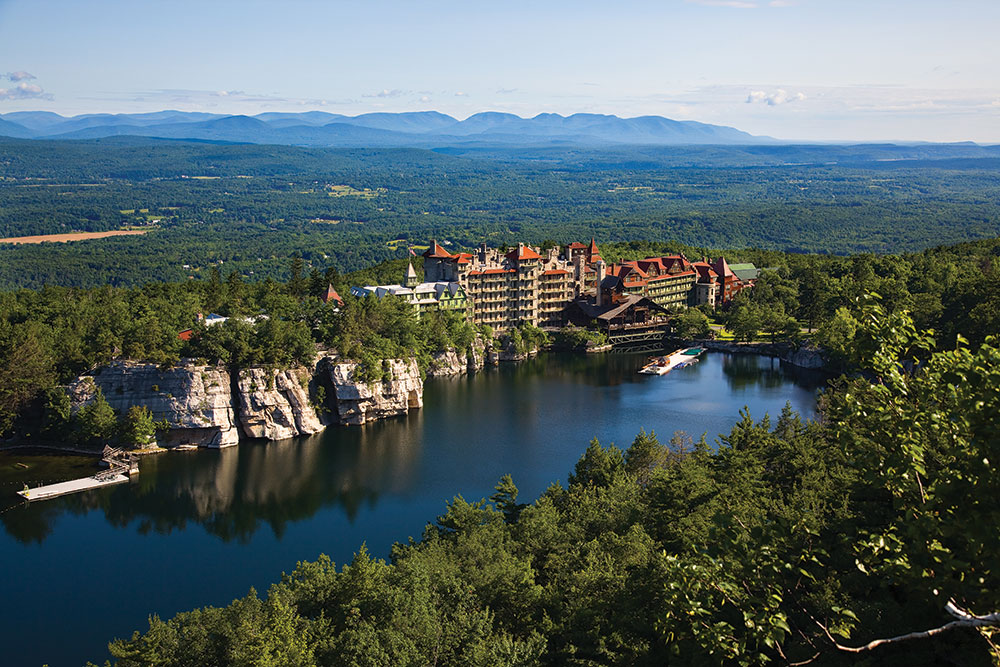 Photo: Mohonk Mountain House
What began in 1869 as a 10-room inn on the shores of Hudson Valley glacial Lake Mohonk has since matured into a sprawling Victorian retreat with landmark status and five U.S. presidents in the guest books. Having passed to the fourth and fifth generations of the original owner's family, Mohonk Mountain House continues to add amenities and upgrades (you can even do an AR tour of the resort's historic art collection), while retaining that original mountain hideaway vibe. The activities included in your stay range from (in summer) mountain biking and rock climbing to (in winter) cross-country skiing and ice-skating. Though the architecture is grand and gorgeous, the lake is the arguable showstopper here, so don't be surprised to find yourself there — whether in a borrowed kayak, canoe, paddleboat or rowboat (or on top of a stand-up paddleboard) — for much of your stay.
You'll also get amazing views of the water from the Granary, where you can eat in warm weather. While all your meals are included, one element you may want to explore is not: the spa (a fairly typical exception to the all-inclusive concept). But the facilities and treatments are renowned in the wellness world, so if you're in the market for some couples' treatments, this is the place to indulge. The signature 80-minute Elements of Nature Mohonk Red Couples' massage is particularly divine, what with the replace in your treatment room — and the blend of Hawaiian and Thai treatment techniques (room rates start at $470 a night and are all inclusive).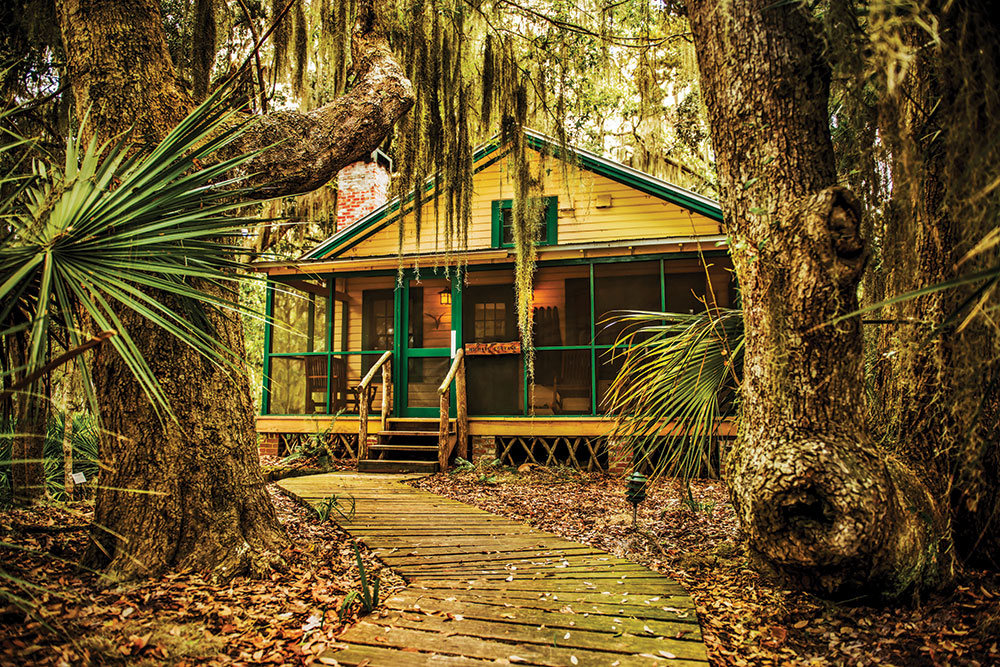 Photo: Little St. Simons
For a coastal nature-loving couple, there's little so lovely as the Golden Isles between Savannah and Jacksonville — a blend of marshland, islets, beaches and wildlife. The most romantic place to enjoy all of the above is The Lodge on Little St. Simons — a private island with 11,000 acres of Nature Conservancy-managed wilderness, seven miles of beaches and no access except by boat. Naturalist-led activities include birding, canoeing, kayaking, hiking, cycling and beach-combing. But even just wandering back to your cottage — under the oh-so romantic Spanish moss that's everywhere — furthers the otherworldly vibe. Perhaps unsurprisingly, much of the food is grown onsite at the resident organic farm, and the seed-to-table results make for memorable meals (room rates start at $1,199 for three nights and are all inclusive).

Photo: Little St. Simons