If you've spent some quarantine time dreaming about where you'll visit when it's safe to travel again, you're certainly not alone. Airbnb compiled a list of the most-wanted stays in each state across the country. Here, check out 12 of our favorites.
By: Kristen Klein
This charming home is nestled into the Columbia River Gorge mountainside, with an iconic round doorway, enchanting details, and a spectacular view (average rate $292/night).
Live out your princess fantasy in the historic Sheldon Castle. This unique, artistic structure is right in the city of Fairhope, but you'd never guess you're in the middle of a city at this secluded home (average rate $92/night).
This lovingly-restored home in the Chesapeake Bay is oozing with seaside charm. The 40-foot light tower, which dates back to 1828, is the oldest continuously-operating lighthouse in Maryland. (average rate $401/night)
Glamping at its finest! With 4 acres of the Ozark forest to roam around, get back to nature and get the relaxation you need in one of these rustic yurts (average rate $150/night).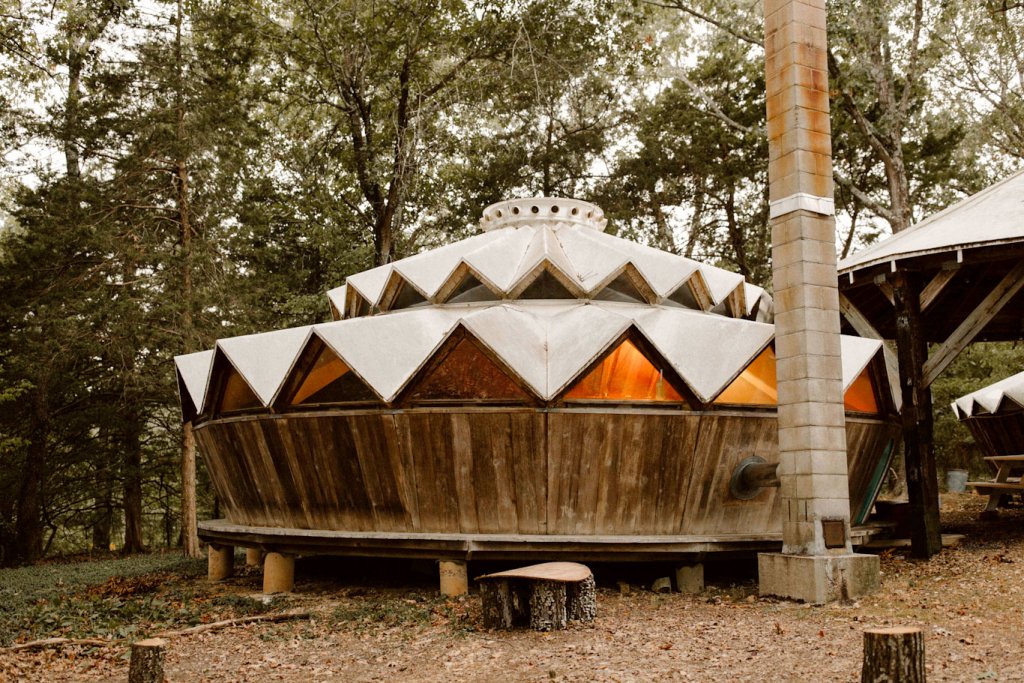 Treehouse resorts are all the rage, and this one set 47 feet above the ground and accessed by suspension bridges and stairs is sure to impress. In addition to the treehouse, the main lodge offers breakfast, a seasonal outdoor swimming pool, and activities include ziplining, horseback riding, arts and crafts, and massage (average rate $194/night).
Go off-the-grid in this secluded home in the Western Navajo Nation, a short ride from the Grand Canyon and Monument Valley. With no electricty or running water, this homestead hogan will transport you to a simplier time (average rate $150/night).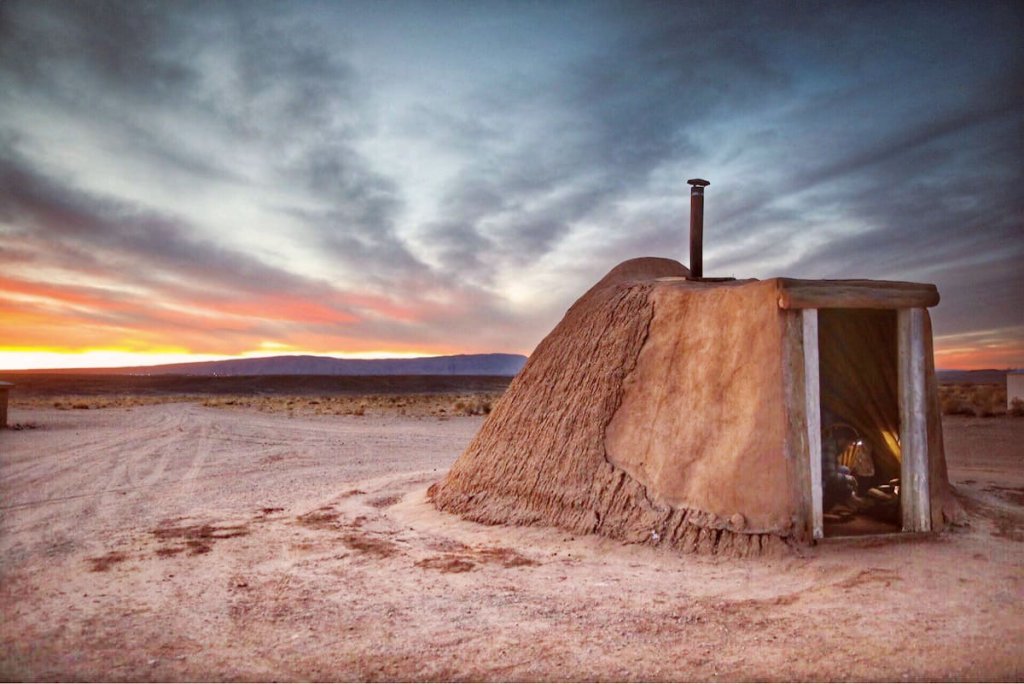 Stunning views abound from this converted dairy barn. The top two floors of the Silo have been beautifully renovated into a comfortable living space (average rate $195/night).
When you hear Idaho, you think potatoes... and this one-of-a-kind hotel room is nestled inside a 6-ton potato! Surrounded by 400 acres of farmland just south of Boise, this unique experience is sure to be a memorable one  (average rate $165/night).
Enjoy panoramic mountain and lake views from this three-story cabin. This tranquil retreat will offers a much-needed change of pace (average rate $229/night).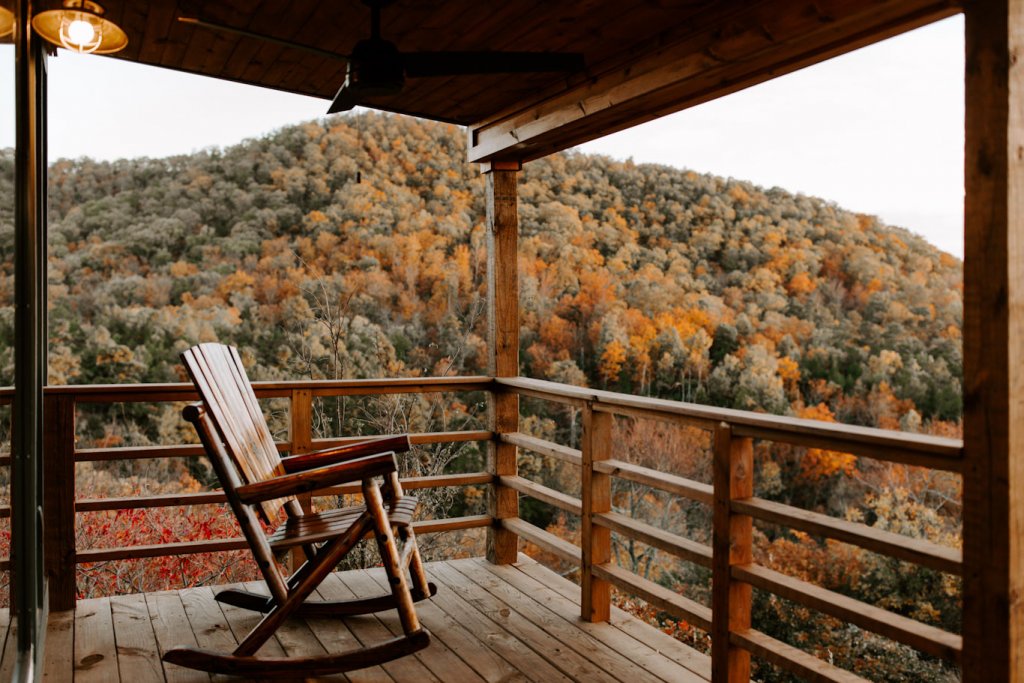 Rescued and renovated by a local architect, this converted 19th century firehouse near the French Quarter offers a unique way to enjoy the city (average rate $944/night).
Situated on the banks of the Sturgeon River, floor-to-ceiling windows immerse you in nature while still providing the comforts of home (average rate $236/night).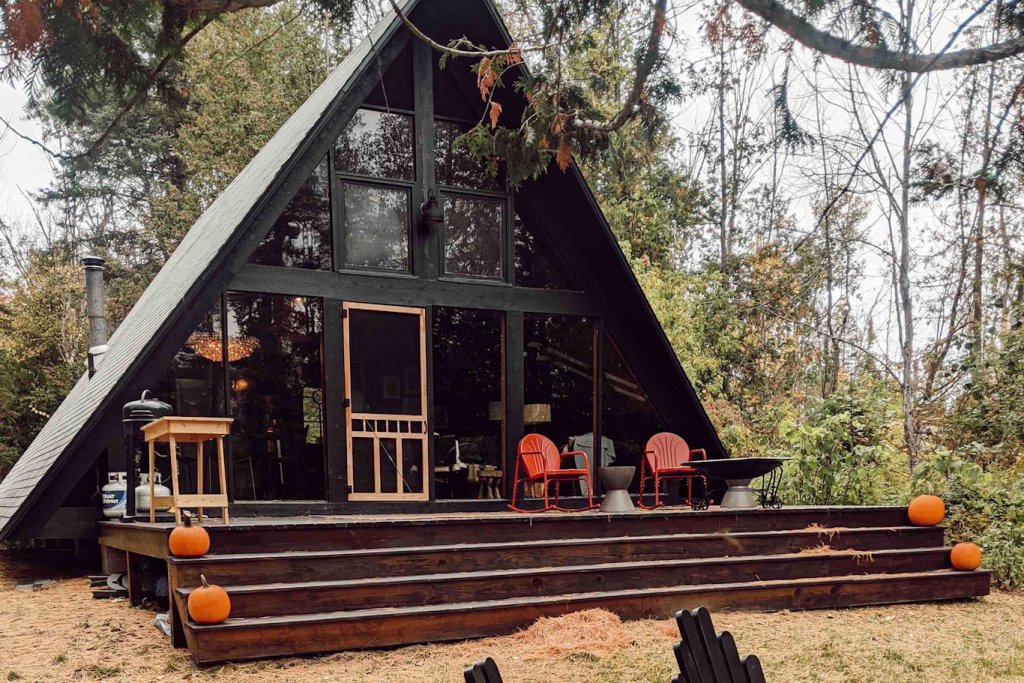 Welcome aboard your own houseboat! Tucked away in a secluded marina in downtown Charleston, enjoy morning coffee with dolphins and gorgeous views of the Charleston harbor (average rate $180/night)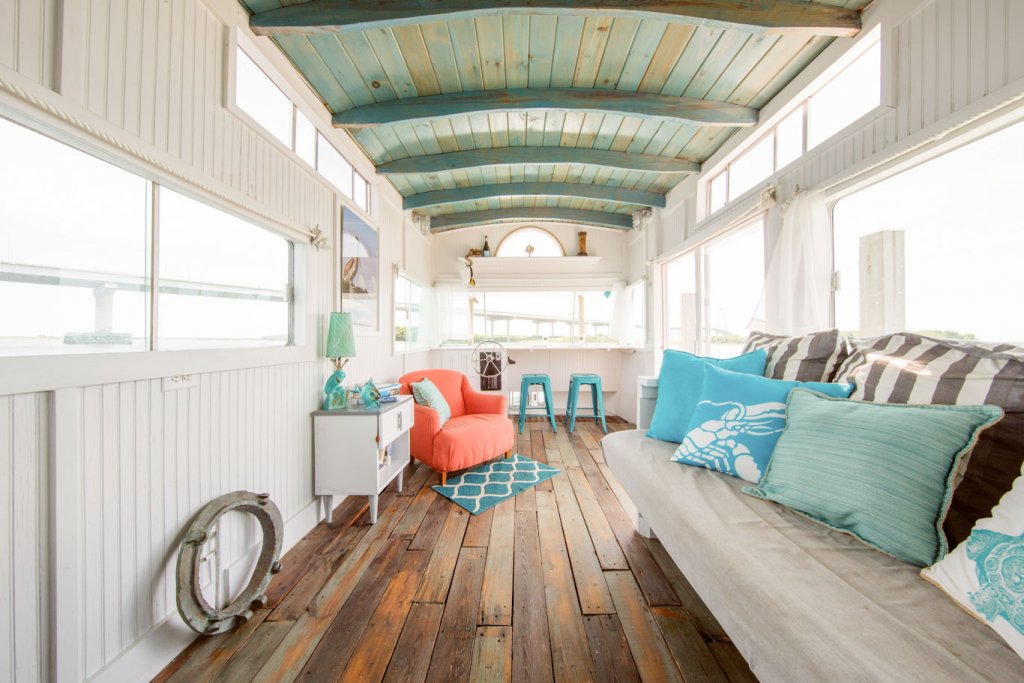 Find more incredible stays across the country at the full list here.