The Lackawanna collection was born out of nostalgia and unconditional love.
By: Rachel Capo
— SPONSORED FEATURE —
Lackawanna, Pennsylvania, holds a special place in Justin Alexander's heart; it's where CEO and Creative Director, Justin Alexander Warshaw's grandparents, Lillian and Gerald, found love amidst breathtaking landscapes - igniting the inspiration behind Lillian West —an embodiment of free-spirited, unconditional, and untamed love. Their remarkable love story not only shaped their brand but also serves as the foundation for the Fall/Winter 2023 Collection, Lackawanna; seamlessly melding dreamy shapes, organic layering, and fearless features into an unforgettable bridal journey.
This collection welcomes you with designs exuding confidence and carefree elegance. Flattering, easy-going cuts, airy A-lines, and celestial fit-and-flares embrace a romantic yet laid-back essence. Style 66271 embodies these dreamy shapes with its lace A-Line silhouette, bikini neckline, and an alluring slit. Style 66273 encapsulates effortlessness through its tulle A-Line silhouette and a sheer bodice adorned with delicate lace appliqués. Style 66275 showcases a tulle A-Line silhouette featuring chiffon appliqués and a bikini neckline, blending elegance and allure for a stunning bridal ensemble.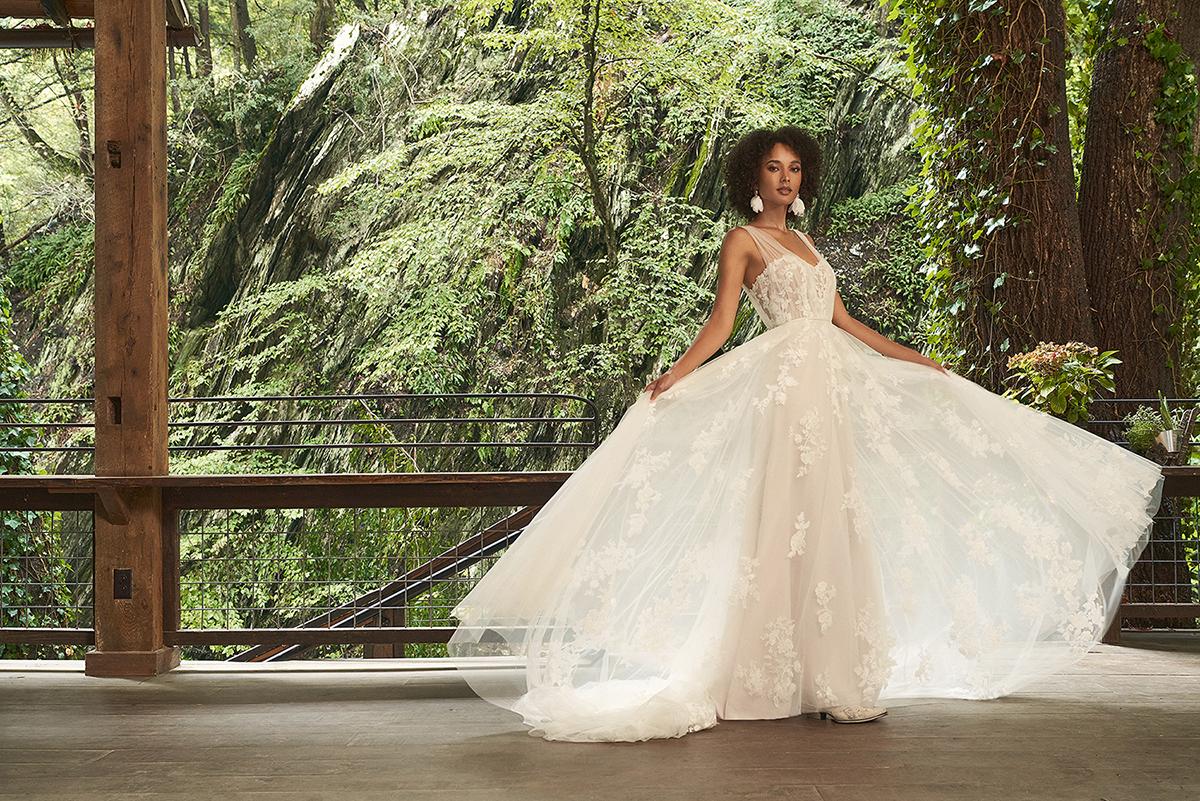 Every gown in the collection is a testament to the unique blend of laces, embellishments, and design details. It's a fusion of the organic beauty of Lackawanna's untouched landscapes and the intricate craftsmanship that defines Lillian West. Discover organic layering in styles 66286, 66288, 66289, 66290, and 66291, where each gown tells a unique story through its seamless blend of intricate details, from plunging lace bodices to allover sequined appliqués, creating unforgettable, timeless bridal styles.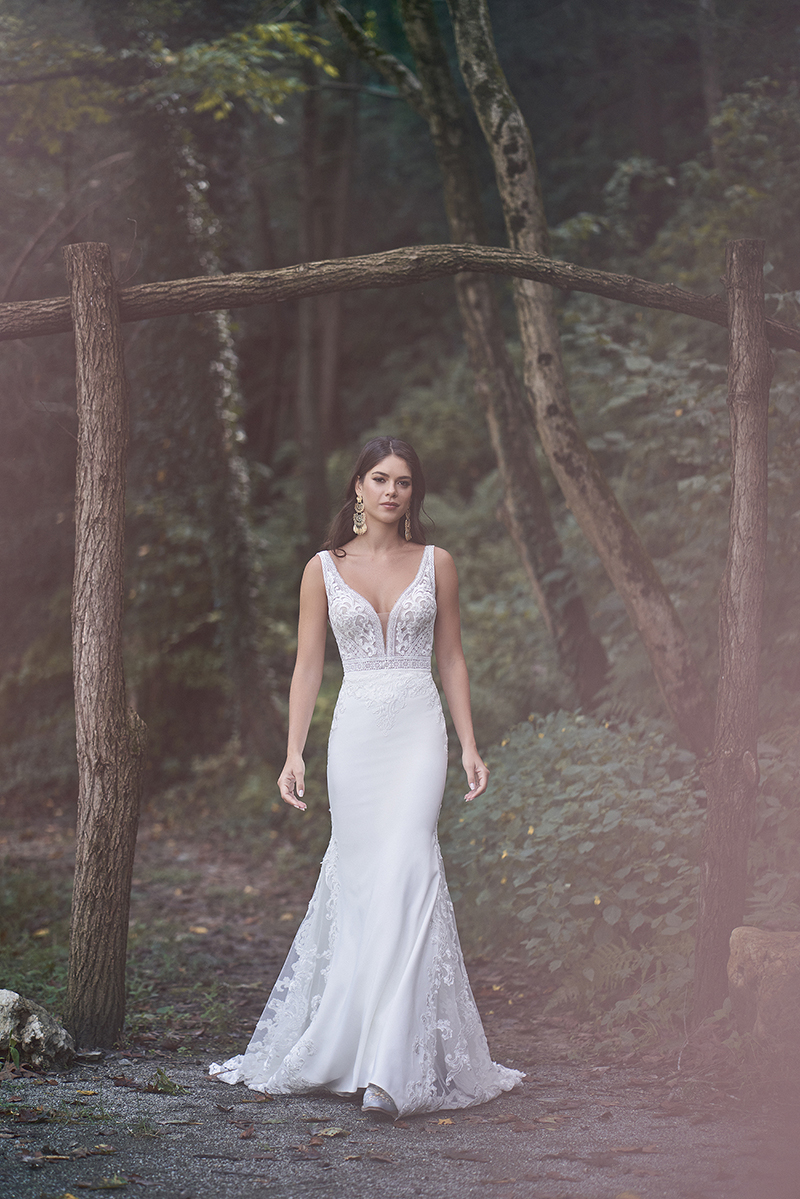 For the fearless adventurer in every bride, the Lackawanna Collection offers unforgettable gowns filled with character and fearless features. Embrace your wild spirit with styles 66274 and 66278, where bold details like the plunging neckline and off-the-shoulder sleeves in 66274, and the low back in 66278, create memorable features that will leave a lasting impression on your bridal look.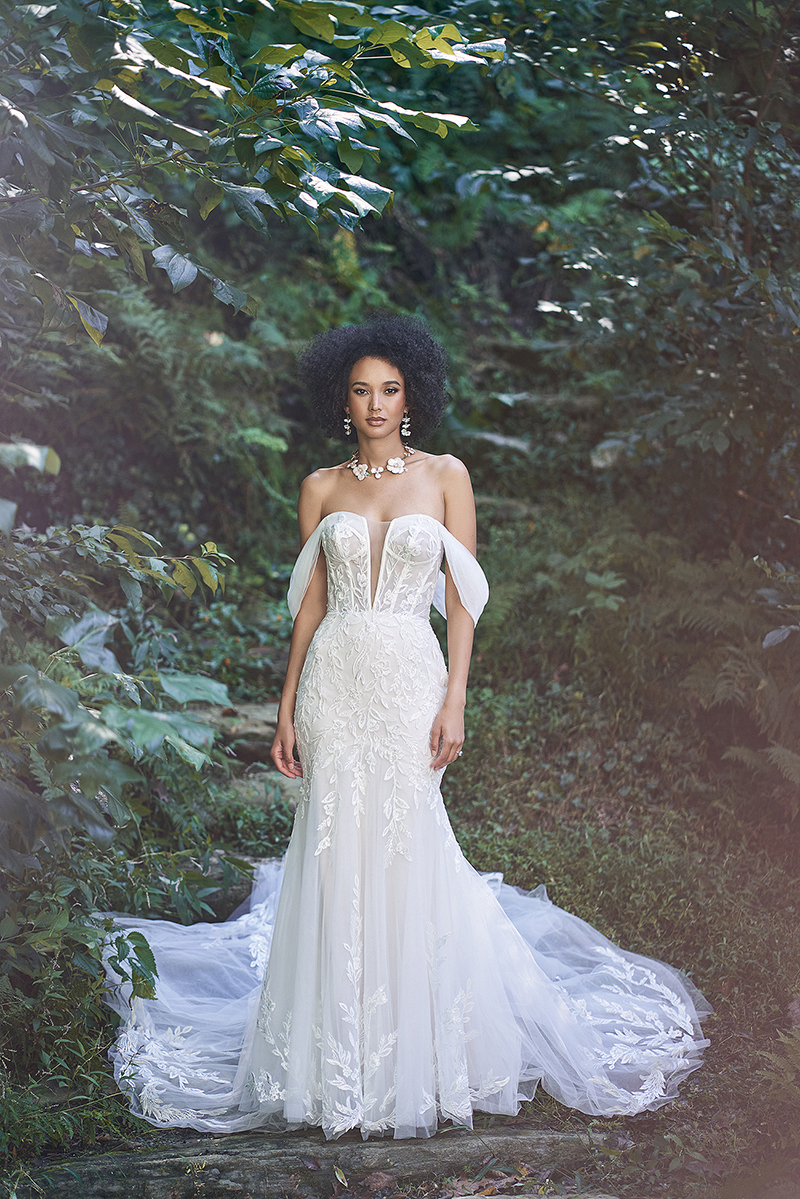 Try on the romantic collection at a bridal salon near you.