Do you and your partner share an obsession for koalas? Are you all about the llamas? Do you have a pack of dogs living under your roof? If you're an animal lover, you're probably wondering how exactly you can involve those furry friends in your wedding ceremony. Go beyond the dove release with these six animal wedding guests we'd love to see at more weddings.
1. Elevate your event with elephants. 
These large animals aren't anything new in the world of matrimonies (they're popular in Indian weddings), but can really add a level of extravagance to your wedding. If you're not looking for a real live elephant, there are plenty of ways to work this animal into your big day, from your invitations to your jewelry to the cake. After all, it's a symbol of good luck!

Photo Credit: SJ Images
Check Out These Elephant Wedding Details >>
2. Show llamas the love. 
This exotic animal has a reputation for spitting, but if they're well trained, they can be a real great addition to your big day festivities. Whether you get two llamas to walk you down the aisle, carry your rings, or meet and greet your guests, your nearest and dearest certainly won't forget your wedding anytime soon.

Photo Credit: Brandi Welles Photographer on Every Last Detail via Lover.ly
13 Reasons an Engagement Puppy Is Better Than an Engagement Ring >>
3. Bring on the butterflies. 
Symbols of transformation, these little creatures can add a touch of color and whimsy to any wedding. Consider releasing these beautiful creates at the end of the ceremony (instead of those traditional doves) to help wrap up your nuptials in style. Who wouldn't love to see one of these delicately land on a flower in a bride's bouquet — hello, photo op!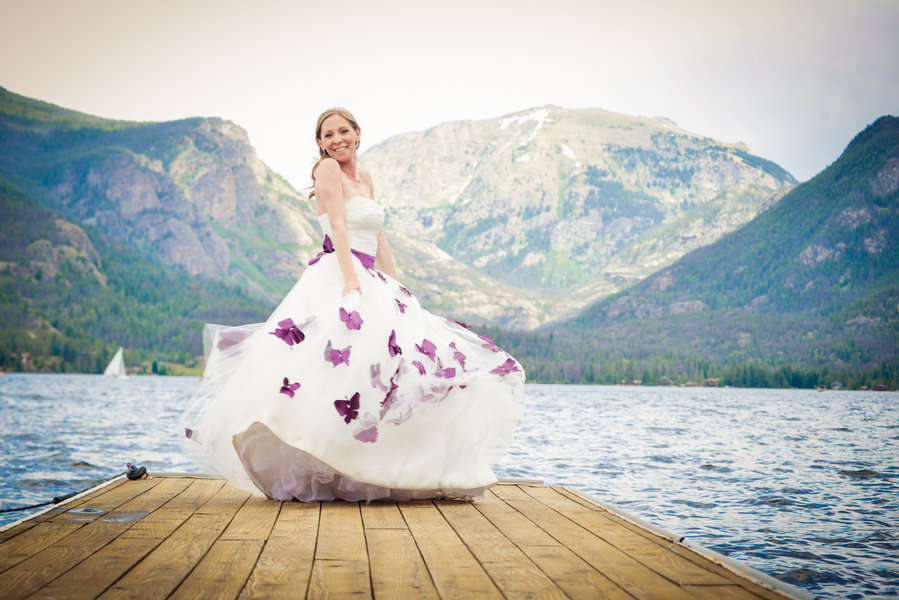 Photo Credi: Elevate Photography
Browse More Horse Inspiration >>
4. Have fun with horses. 
Is there anything more romantic than a horse-drawn carriage? We think not. So give yourself the royal treatment with a baller entrance and exit courtesy some pretty ponies! If you're getting hitched on a farm, it's not a bad idea to arrange for some carriages to transport your guests to and from the ceremony and reception spots, too.

Photo Credit: Tamiz Photography on Wedding Chicks via Lover.ly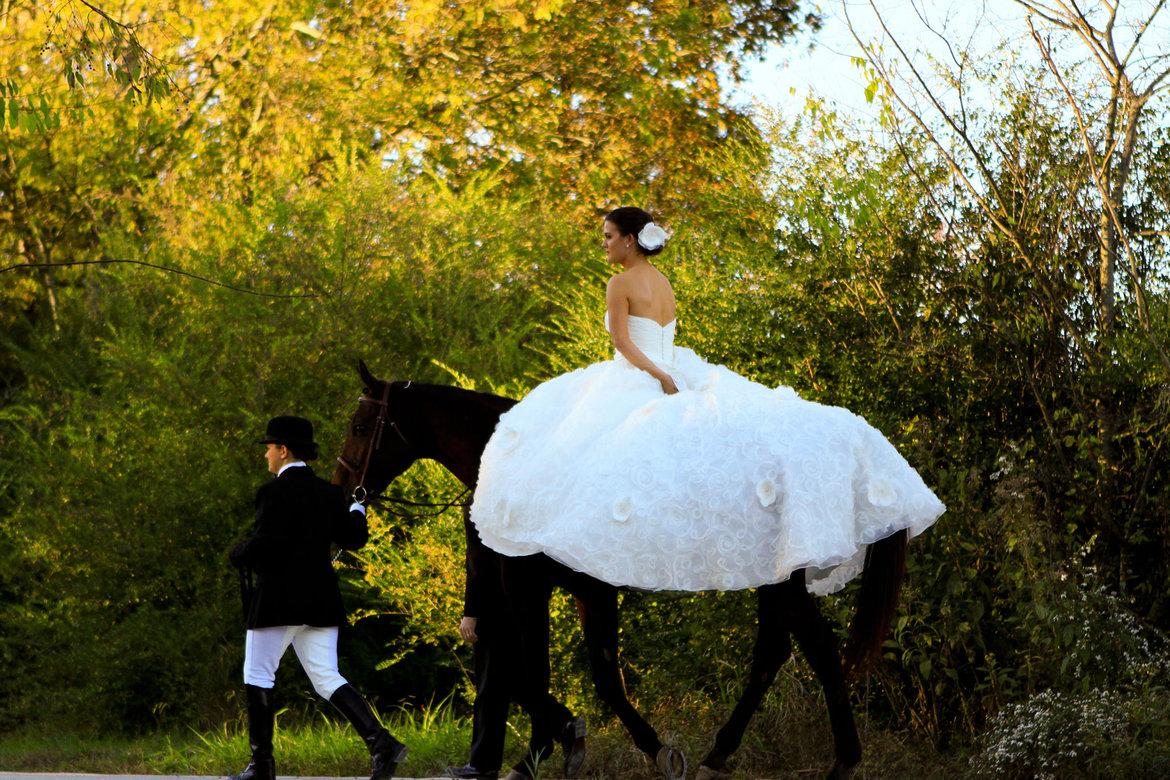 Photo Credit: Smith Studios Photography
These Two Dogs Fell in Love, So Then Their Owners Got Married >>
5. Propose with a penguin. 
If your partner can't get enough of penguins, think about proposing with one! The Newport Aquarium in Newport, KY offers "Penguin Proposals" for just $349. You can get up close and personal with these tuxedoed fellows and are even allowed to pet them. Take things one step further by incorporating penguins into your wedding stationery or other day-of decor elements.
Beautiful Big Day Butterflies >>
6. Don't forget about Fido. 
While some of these options may add drama and excitement to a wedding, there's something to be said for the four-legged friend who is a regular in your life. Have your pup step in as a ring bearer or an escort for the flower girl. Can't bring your dog to your venue? Make sure to give him or her with a special nod in the form of pre-wedding photos or an adorable cake topper!

Photo Credit: Focus Photography Inc on Every Last Detail via Lover.ly
14 Dogs Who Were Better Wedding Guests than Humans Could Ever Be >>
Are you considering getting the animals involved in your wedding?
—Kim Watson