When Rob Micallef decided to propose to his girlfriend of four years, Jessica Sammut, he knew he wanted to include her favorite dog — the French bulldog — in the proposal. The Brooklyn resident reached out to a Meetup group called "A Frenchie in Brooklyn" and coordinated this sweet proposal with the group's leader, Tiffany Nakamura.
While taking a stroll through Fort Greene Park on Saturday, the couple conveniently crossed paths with Nakamura, whose bulldog was wearing a heart-shaped balloon. Micallef suggested they follow the dog, which led them to a group of 14 more bulldogs wearing balloons as well! On Micallef's signal, the dog owners flipped over the poster boards they were carrying to reveal his message: "Marry me Jess."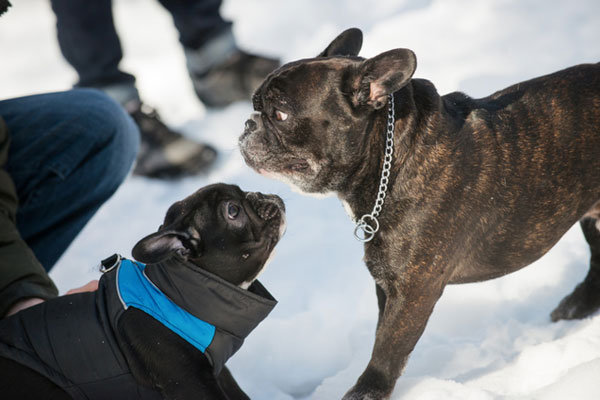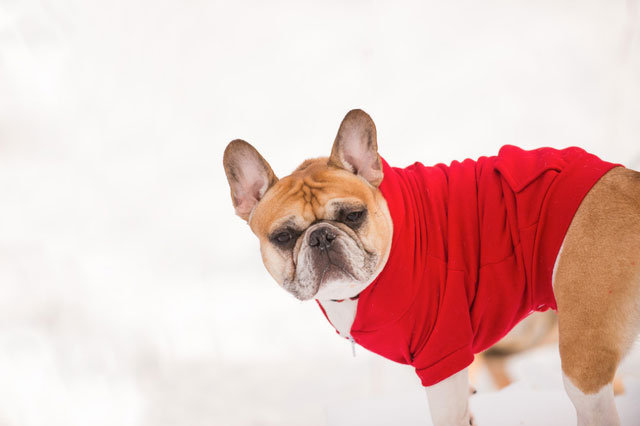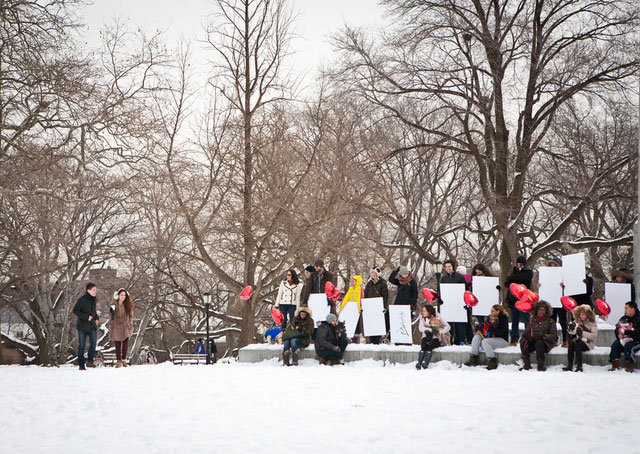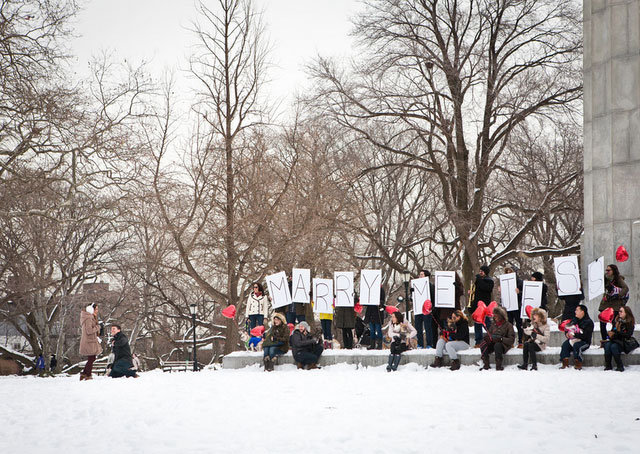 She, of course, said yes. And we think a pet adoption may be next on the list for this couple; "I'm more interested in the dogs!" she said.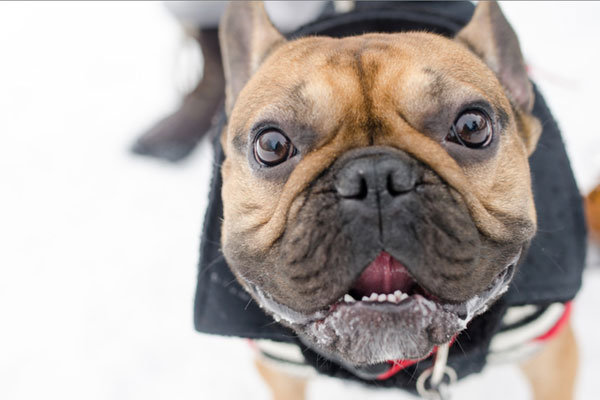 Believe it or not, this isn't the first NYC proposal to include a group of dogs; in November, Ed Grant coordinated with the New York City Pug Meetup Group to plan a proposal to remember in Central Park while he and his longtime girlfriend, Alexandra Justins, were visiting New York City from England. Is this the cutest new proposal trend or what?!
—Kristen Klein
Photo Credit: Anne Hugus and Juan Cespedes for Exposure Media Studio