Writing thank-you notes should be on every bride and groom's to-do list. You'll be receiving many gifts at pre-wedding celebrations, as well as on the big day itself. Bottom line: There will be a lot of thank-you notes to send out and, as tempting as it might be to use technology, e-mail just won't cut it — only handwritten notes are acceptable for this special occasion.
The process can be overwhelming, though: You may find yourselves feeling disorganized, overly-stressed while trying to get them all out within the recommended three-month time period, and eventually at a loss for just the right words to use to express your appreciation. To the rescue: 101 Ways to Say Thank You: Notes of Gratitude for All Occasions
by Kelly Browne (Sterling Publishing Company, $12.95).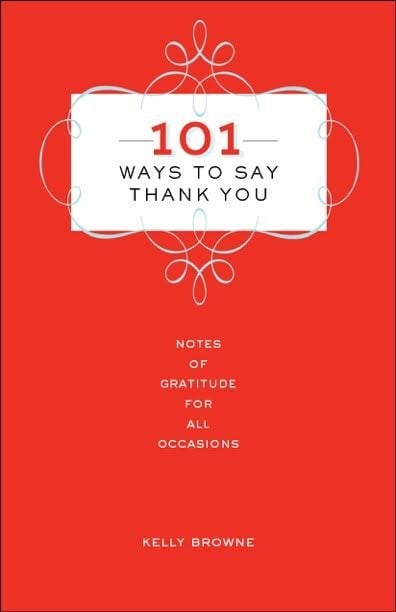 This handy little book — with a special chapter devoted exclusively to weddings — offers tips, guidelines, thank-you note suggestions and checklists to keep you on track and stress-free. The chapter also includes news on the current social media trends on websites, wedding hashtags and wedding favor charity donations. Trust me, you'll refer to this book often as you write your thank-you notes and use it many times afterward throughout your marriage. A great book to have and to give, 101 Ways To Say Thank You is available at book stores nationwide and at amazon.com. Visit KellyBrowne.net for more information. Caveat: Be sure to order your stationery well in advance so you have it on hand to write your thank-you notes right after the bridal shower, as gifts arrive at your home and when you return from the honeymoon. Here's a look at some fabulous stationery ideas:
This exquisite selection from Ceci New York features a combo laser cut/photo card:
A sepia-toned photograph on a notecard: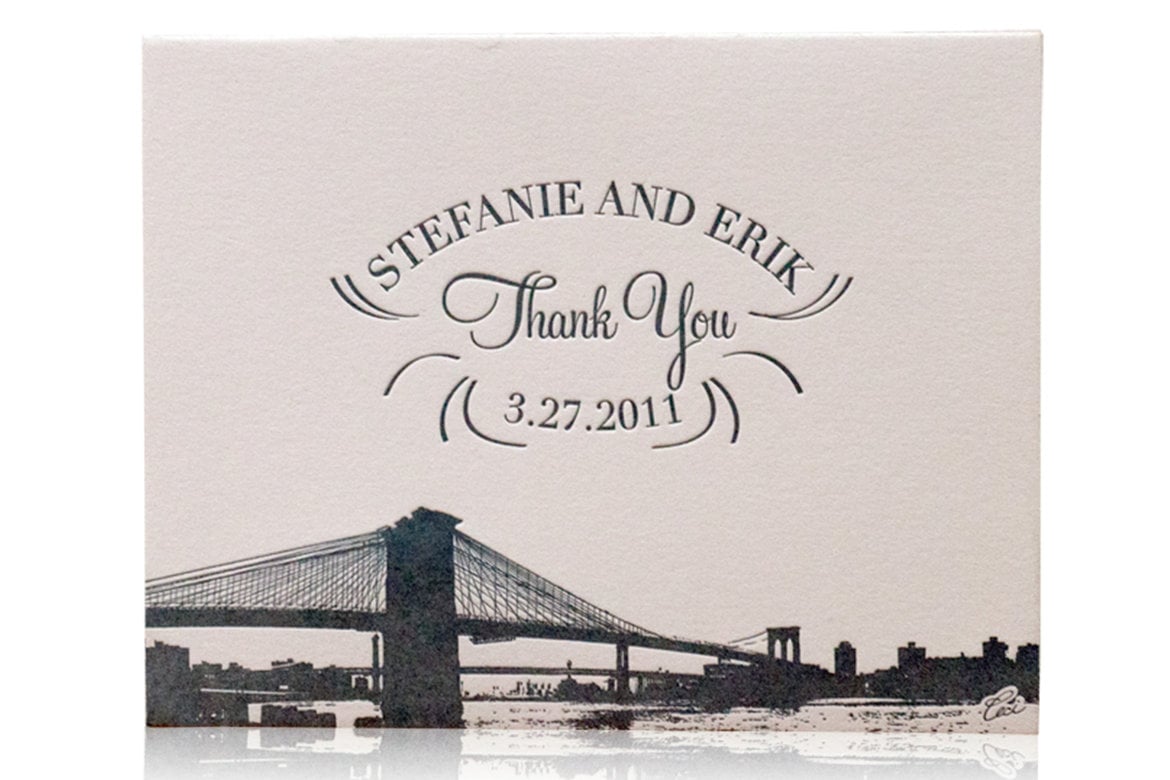 A couple's photo paired with a floral accented card:
And a pretty print notecard:
Ellen Weldon Design offers these elegant, beautifully monogrammed thank-you notes: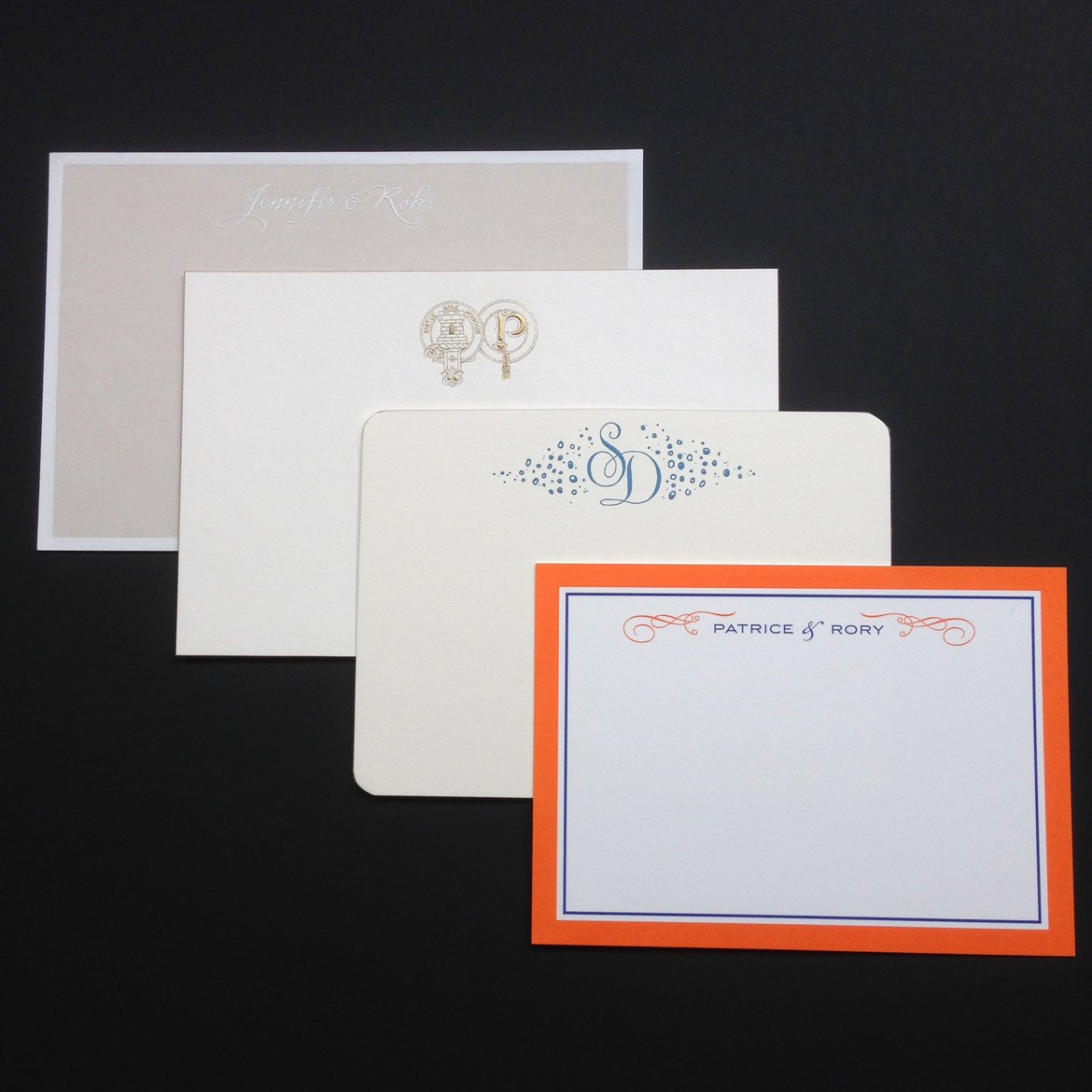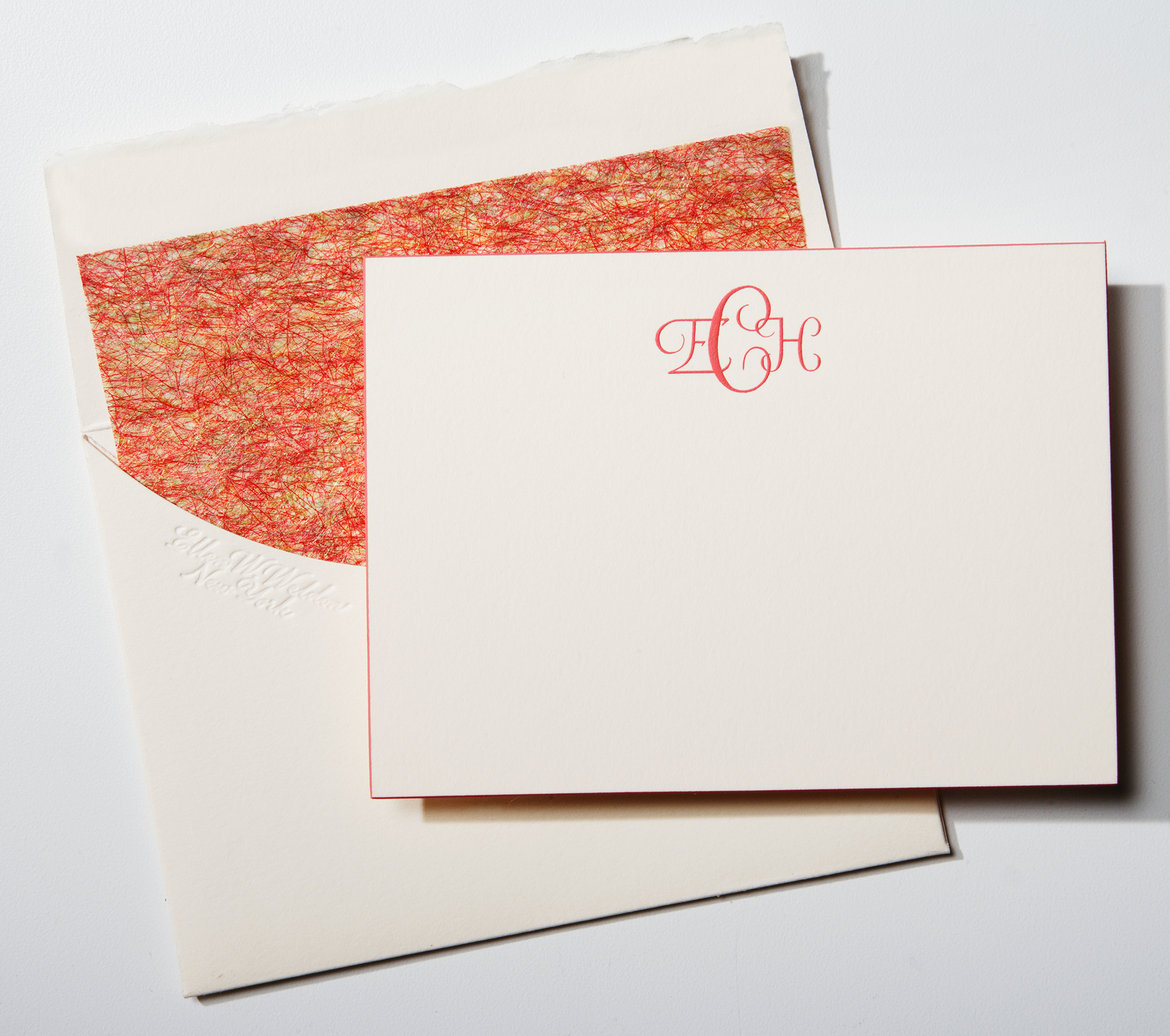 Or opt for a gorgeous floral notecard: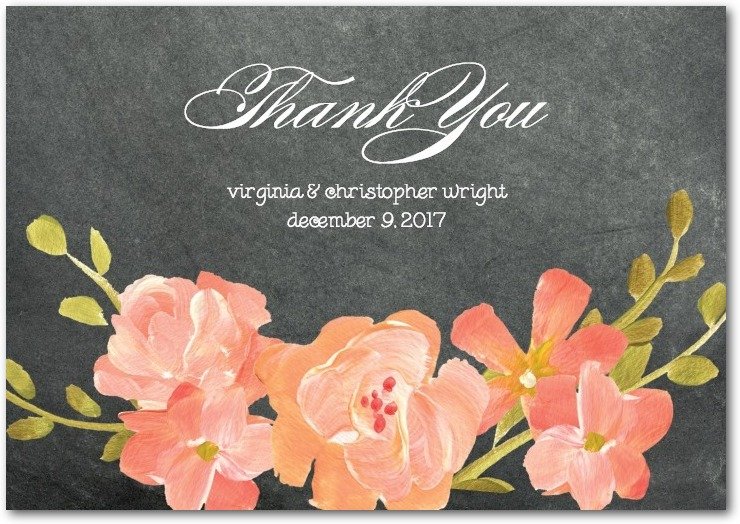 Or an elegant gold-gilded thank-you:
Minted offers a selection of romantic watercolor prints:
And a number of creative options featuring a favorite photo of the two of you: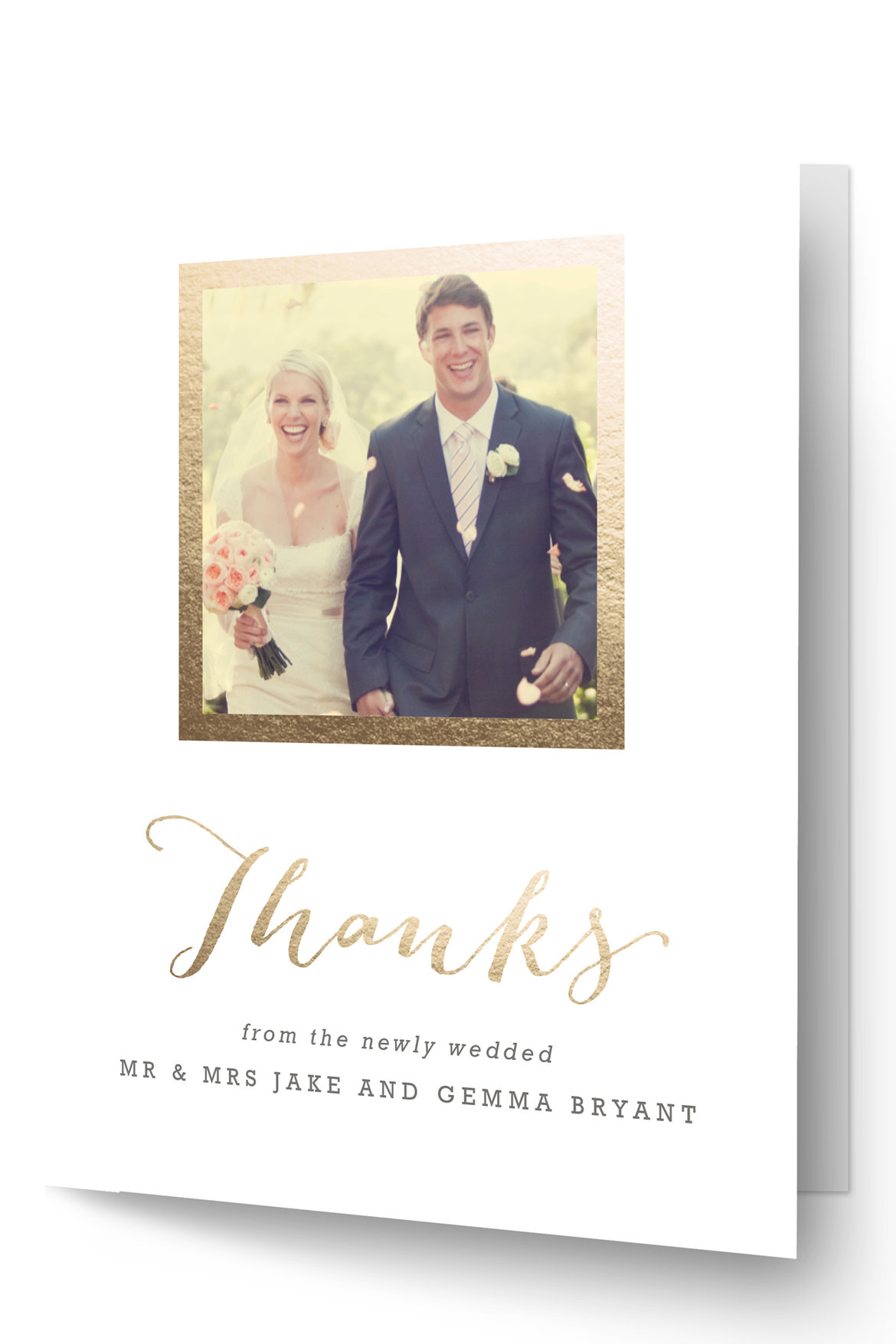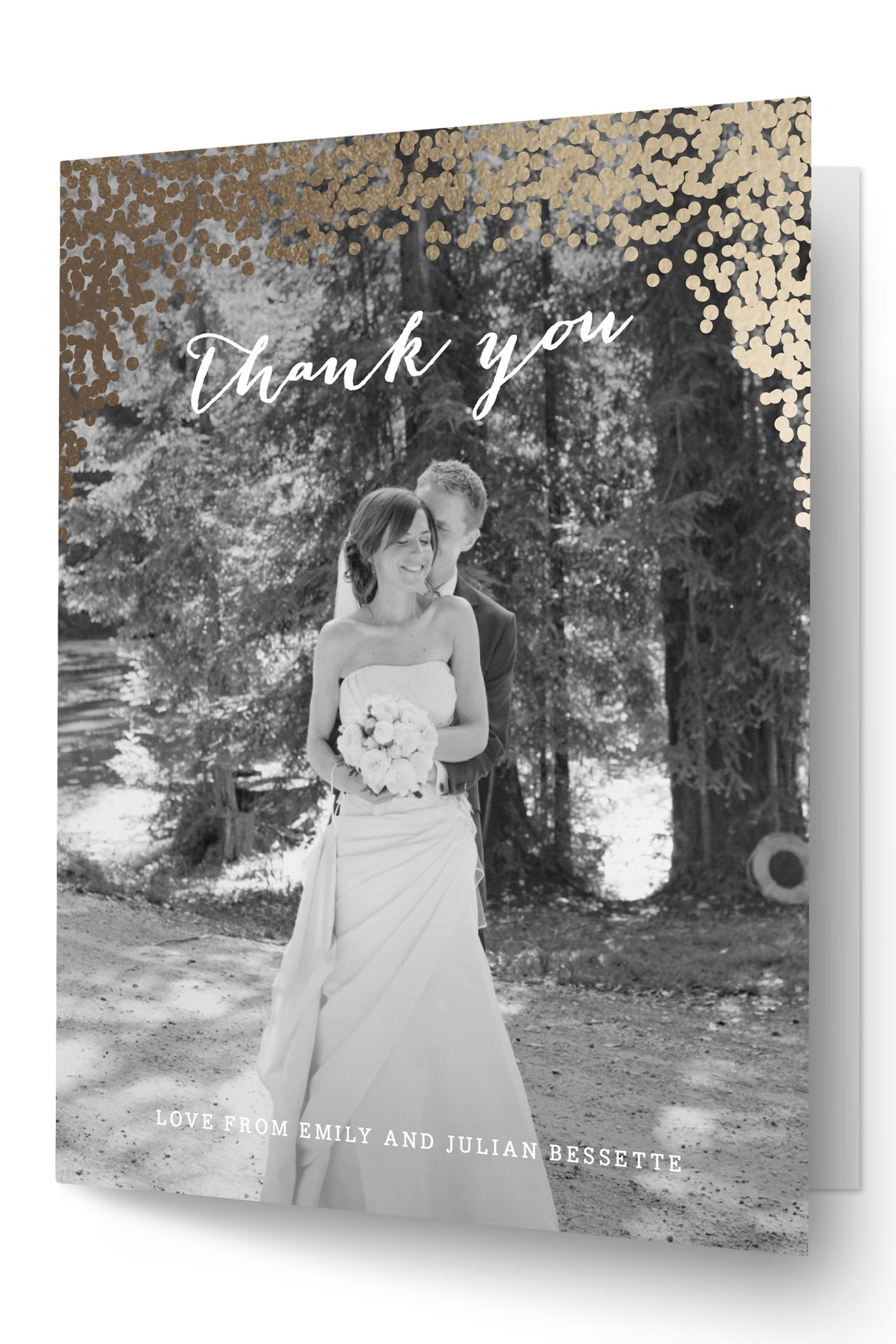 Pear Tree Greetings features more unique ways to use your photos on a thank-you note, such as on this tri-fold card:
A fun "craft" paper look thank-you:
A chic black-and-white notecard:
And an inventive "cut-out" notecard showcasing one of your favorite shots.
From Smock, notecards displaying "Thank You" in a variety of designs and fonts will perfectly express your gratitude.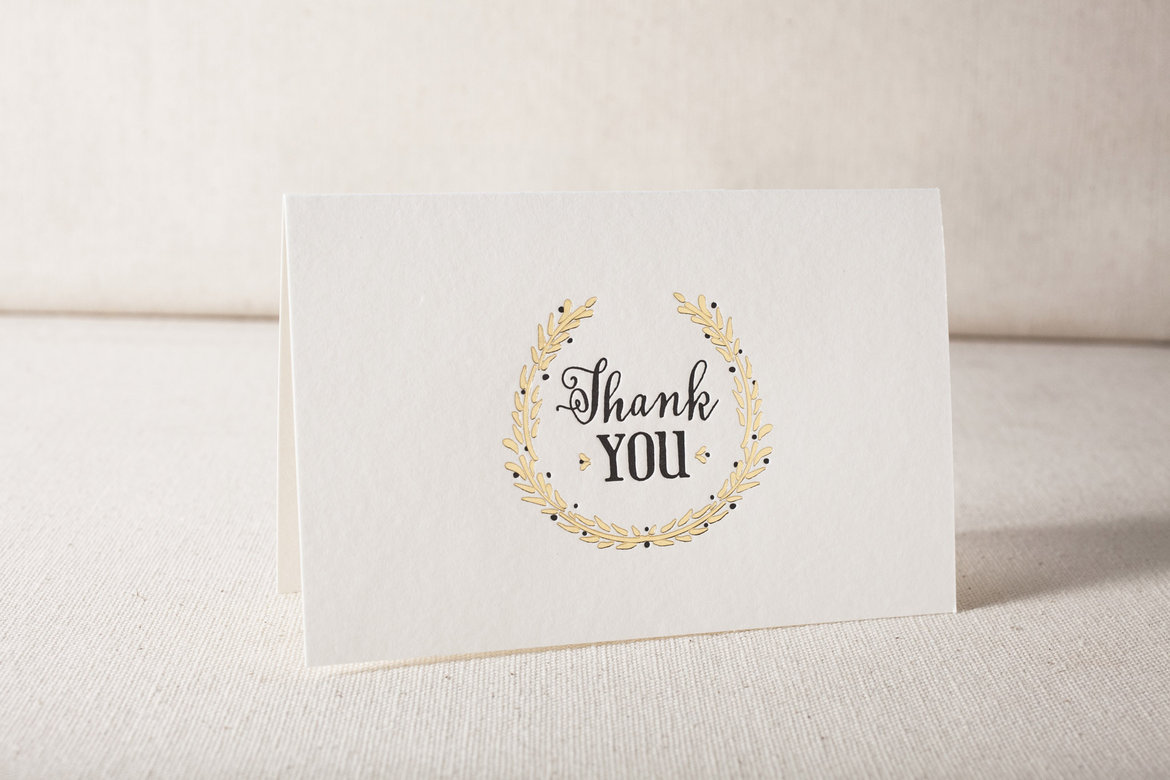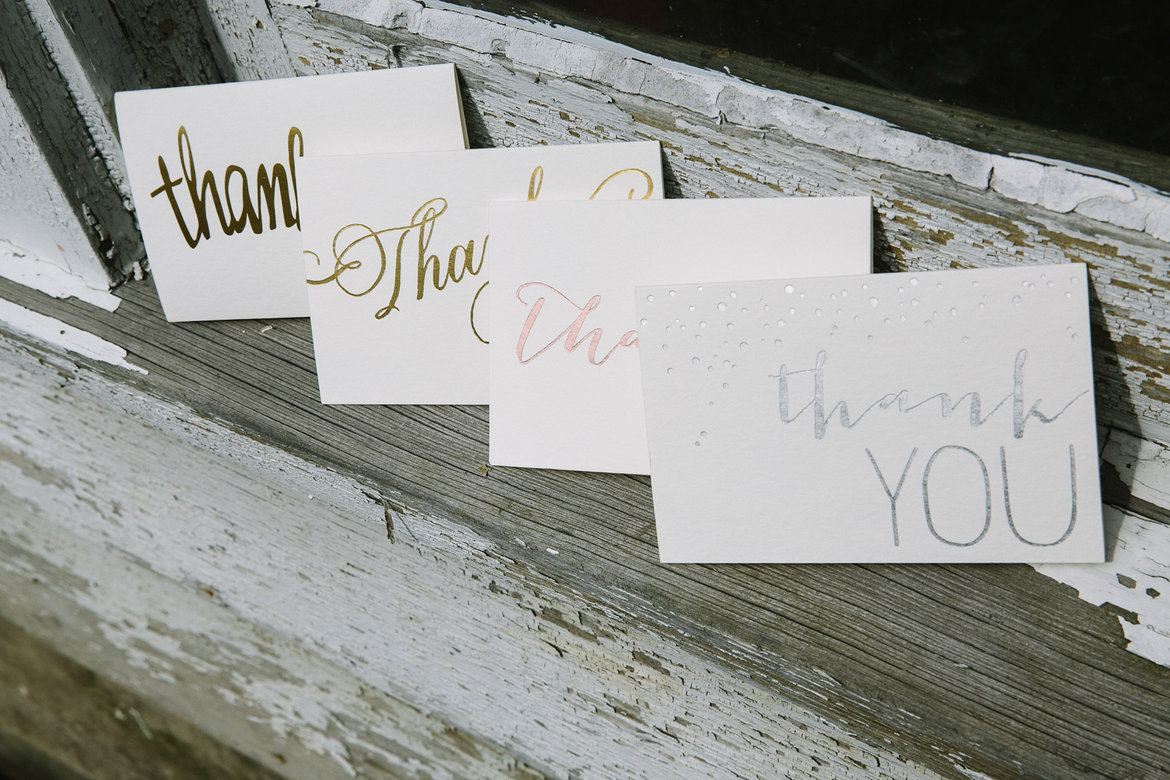 Tell us: Which would you choose for your thank-you notes?
—Diane Forden