With all of the details that go into planning a wedding, registering for gifts might not be at the top of most brides' priority lists. But as soon as guests receive an invitation — whether it be for the engagement party, shower or wedding reception — they will start searching for the newlyweds' registry to get them the perfect gift. As a professional planner, I have found over the years that every aspect of a wedding flows much easier (not to mention there are fewer questions!) once the registry is finalized and shared with guests. Think of it as a way to build a home together and welcome the next chapter of your lives.
There are many different registry options out there, from traditional department stores to fully online options like Zola.com, which allows you to compile gifts from anywhere. I'd love to share some quick tips for creating a great wedding registry, as well as common mistakes to avoid:
1. DON'T register for high-ticket items only, which will put your guests into shock!
While you might have a few loved ones who are extremely generous, you don't want to make others feel uncomfortable that their gift isn't good enough because of the price tag. Just to be clear, I'm not suggesting that you need to avoid high-dollar items altogether — just make sure you add moderately-priced products as well.
Tip: Some online registries, such as Zola, give you the option to create group gifts for more costly items. Guests will have the ability to contribute to the present at whatever dollar amount they feel comfortable spending.

Pictured: All-Clad Stainless Steel Cookware Set
The dynamics of each group will vary, and you will know your guests better than anyone else. However, a basic breakdown of how much guests will spend on a wedding gift is:
25% of guests will spend under $75
50% of guests will spend between $75 and $200
25% of guests will spend over $200
2. DO make sure that you have a wide variety of items and price tiers.
I recommend adding a larger amount of lower-priced products that can be purchased individually and compiled into a cute set by your crafty gal pals. For example, they could make a cooking-themed basket with measuring cups, bowls, an apron, etc. You want guests to be able to get creative and enjoy the gift-giving process.

Photo Credit: Lover.ly
Related: The Hottest Bridal Registry Items for 2015
3. DON'T register for personal items.
Ladies and gents, this isn't the appropriate time to ask for designer shoes, handbags, beauty products or the latest video game. While you may really want a new pair of designer shades for your honeymoon, save these types of items for your Amazon birthday wishlist, instead.
4. DO keep your registry focused on gifts that will help you grow as a couple.
If you already "have everything" or "don't need anything," then how about a gift list that is more experience-based? Sites like Honeyfund allow you to register for accommodations and activities for your honeymoon. These types of registries are great because guests are still able to gift you with something specific, and it helps with the total cost of the trip.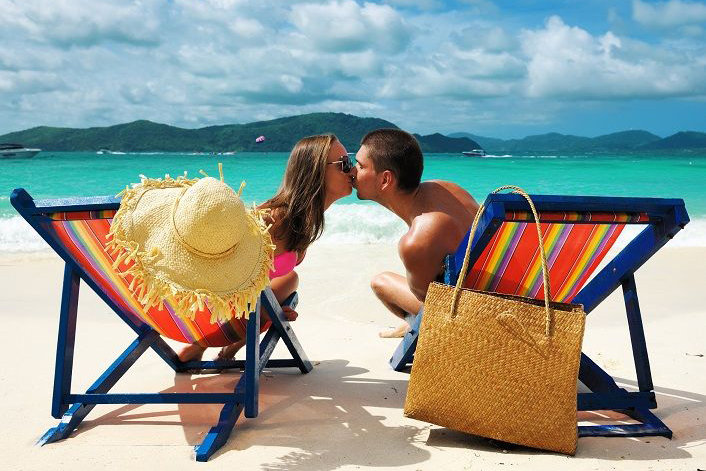 Photo Credit: Honeymoon Pixie
5. DON'T ask for money.
There is no polite way to put "cash only" on an invitation. If you are worried about not getting gifts you registered for, make sure that you have a well-rounded registry that is easy for guests to access. While an online registry might be the most convenient option, take into consideration that some of your guests might prefer to see the products in person. Therefore, I would recommend registering for items at a brick and mortar location as well.
6. DON'T wait until the last minute to register.
Think of it more as a marathon as opposed to a sprint. You want to curate a collection of items that reflects both you and your soon-to-be spouse, and it's difficult to accomplish that in just one day. Build your registry over the course of a week by focusing on one specific area at a time. Start with each room of your home, and then move onto your outdoor and entertaining specs, followed by your honeymoon, excursions and any other activities that you can do together as a couple.
7. DON'T get trigger-happy.
While registering, you might get so excited that you just start scanning, adding or clicking on items that you don't need or even know what they are. Besides the fact that you might end up with more items on your registry than you even imagined possible, you also increase the odds that you'll end up with a gift you'll never use. If your lifestyle doesn't lend itself to hosting formal dinners, consider tabletop items that you will have fun mixing and matching as opposed to a second set of fancy dishes. Another item you might think you have to add to your registry is a set of monogrammed towels. No matter how cute they are, if they're on the bottom of your list of priorities, then why not leave them off to make sure you get everything you truly want?
Related: The Most Popular Wedding Registry Items of All Time
8. DO pace yourself when registering.
When you have what you feel is a complete registry, let it sit there for a day or two before going back to it. That way, you make sure you have everything you want and avoid "why did we ever add that?" regret. The great thing is that you have the option to edit your registry at any time, although I do suggest that you have it fully completed a month before your bridal shower and wedding festivities begin.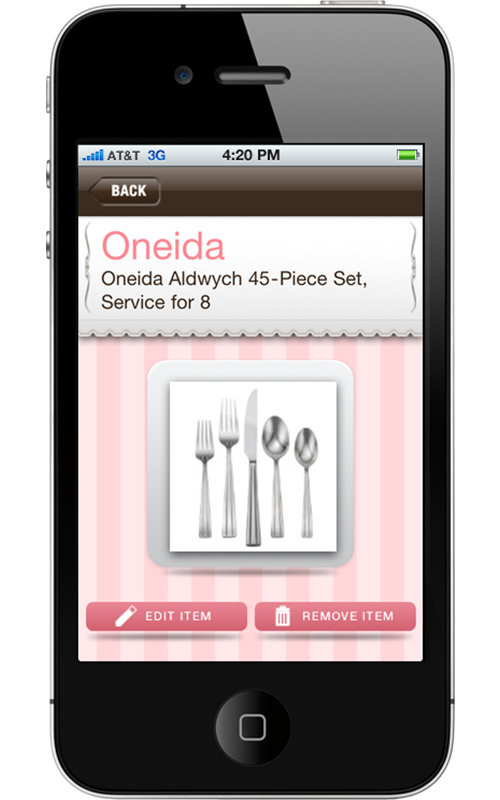 Photo Credit: Wedding Scan
9. DON'T include your registry information on your wedding invitation.
There are so many different types of invitation designs out there that it can be hard to know what really is supposed to go where on them. However, one big no-no out there is putting your registry information right on your invitation. It doesn't set the tone you want for your wedding.
10. DO add inserts to your invitation suites.
While your invitation itself should be clean and easy to read, you are likely to need to a card for additional information (i.e. driving directions, wedding website, weekend activities). An invitation insert is the perfect place to include links to your registry. Just be sure to include the name that the registry is listed under so that your guests are able to find the correct one for your wedding.
Keep in mind that guests are excited for your next big chapter in life as a married couple and they want to celebrate with you. Your registry is a guidebook for them to use while shopping. The more details and options that you provide, the greater the odds are that they will find a gift they connect with and want to get it for you. Keep it simple but with options!
— Davia Montaya
---
Davia Lee is a real bride, entrepreneur, lead designer and wedding planner for Davia Lee Events. She loves all things sparkly, fashionable and girly. In contrast, her fiancé, Jesse, is a "man's man" — beard and all! They are the poster couple for "opposites attract" and prove that true love knows no boundaries. Their greatest wedding-planning challenge will be finding a middle ground where all of their wants, needs and dreams will meet. We can tell you this, though — when everything aligns, their big day will be fabulous!