Warm, welcoming, and suddenly, seemingly everywhere, it wouldn't be an overstatement to declare copper the rose-gold of housewares. Copper lends itself to any décor or palette, whether your taste runs to cozy-cabin chic or stark minimalism. Plus, the metal plays nicely with others, from stainless to pewter, zinc, and brass. Here, a few of our key copper cravings.  
1. Forever perched at the top of registry wish-lists far and wide, the iconic workhorse gets a shiny — and extra-durable — copper base.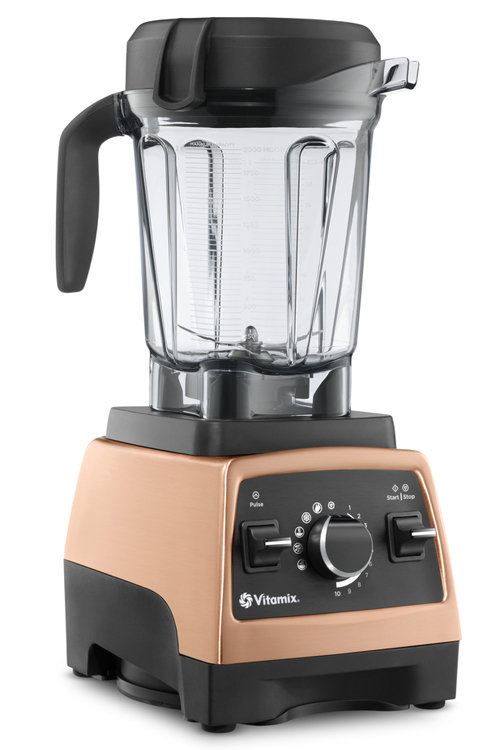 Vitamix Professional Series 750 Heritage Collection, $659
2. Ramp up your candles' glow factor with this pretty pair.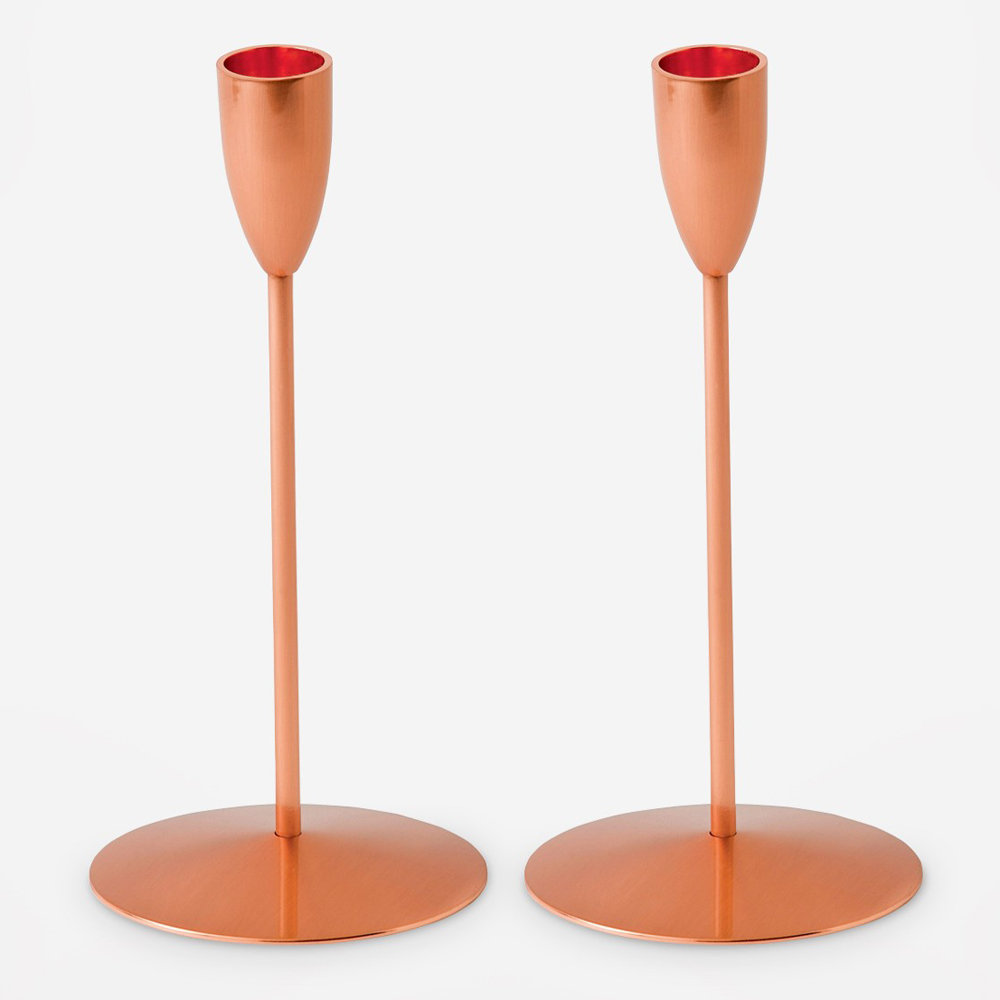 Wedgwood "Arris" copper candlestick, set of 2, $125
3. Choose how you brew with the Espro Copper P5 Glass French Press. The patented double micro-filter ensures a grit-free full-flavored finish, or take it a step further with the addition of a proprietary paper filter for an oil-free, more pour-over-like brew.

Espro Copper P5 Glass French Press, $79.95 (18 oz), $99.95 (32 oz)
4. Newly clad in shiny copper, this beloved baker's classic is extra-worthy of a place of honor on your countertop.

KitchenAid Custom Metallic Series 5-Quart Tilt-Head Stand Mixer in Satin Copper
, $649.99
5. For a subtle soupçon of copper, Trudeau Professional Copper Finish Pepper Mill is a perfect accent piece. 

Trudeau Professional Copper Finish Pepper Mill
, $49.99 (matching salt mill also available)
6. The Moscow Mule cocktail — Smirnoff vodka, ginger beer and lime juice — just turned 75 years old! Celebrate with the classic copper mug.

Old Dutch Moscow Mule Mug, set of 2, $45

7.Copper is super-responsive, heating up and cooling down more quickly than other metals, making it a top choice for serious cooks.

Lagostina Martellata Hammered Copper Collection, 10-piece set, $599.99 (pieces also sold separately)
—Mary Clarke